The patient experience is incredibly important at health treatment centers or infusion clinics where patients typically spend hours receiving treatment. At times, these hours can turn into boredom. Sure, patients can bring their own phones, books to read, or puzzles to do, but depending on the treatment, they may not be comfortable or able to use both of their arms the whole time.
If you really want to stand out in making patients happy, and improve your patients' satisfaction, consider incorporating these three tactics into your patient engagement solution.
1. Offer More Than Simple TV
One of the best things you can do to make a big difference for your patients is to give them options. Not everyone wants to watch TV during their hours of treatment. Some people might want to play games, while others would rather surf the internet, or simply relax. There are a couple of things you can do to ensure your patients have plenty of options.
First, having one large-screen wall TV to entertain multiple patients isn't a great option. Personal TVs offer greater comfort, more privacy, less noise and less light, and a sense of being in control of their environment. Make sure that you're using a UL-Listed, healthcare-grade, personal patient televisions in your clinic. This way each patient can control their own entertainment experience. In many cases, their entertainment is the only thing they can control, so by putting that in their hands you can help them feel a bit more "in control" of the situation.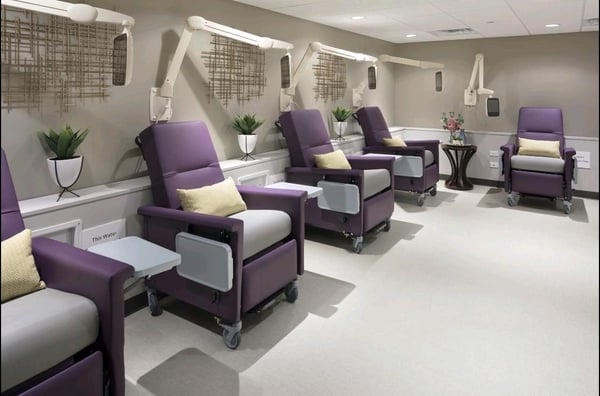 Secondly, when you choose your personal patient TV, choose one that offers more than just simple TV. While many of your patients will likely want to watch television, there are likely a few who would rather play games, go online or enjoy relaxation content. Devices like the medTAB TV-tablet by PDi let you offer as much entertainment as you'd like. Choose an offline version with TV, built-in games and embedded relaxation videos, or opt to add an internet connection and direct links to social media sites.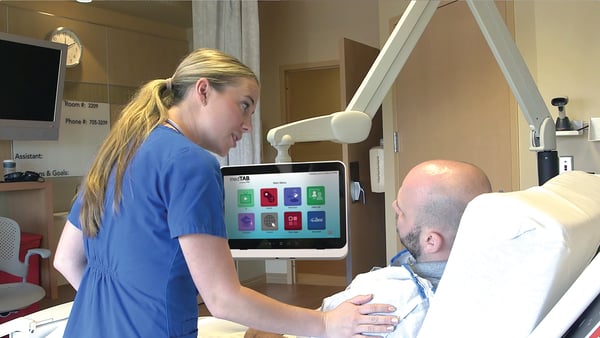 2. Share Patient Educational Content on the Patient TV
Watch how easy it is to customize the medTAB and offer patients the experience, just your way.
Let patients make use of their time in your clinic by learning about their health condition, treatment options or even general health recommendations. With the medTAB devices and new GENiO remote device management platform, it's easy to customize the experience and add links to any patient education on the internet, like the CDC website. Or, if you have your own educational videos on YouTube, you can share links to those.
If you have educational videos that aren't on the internet, don't worry. For videos that are on DVDs or other sources, there are still ways to show those to patients on a dedicated TV channel. Our PDi ProServices team can help you with setting up your patient televisions for input sources, just your way..
3. Prioritize Patient Comfort
If patients are going to be spending hours in their chair or bed receiving treatment, sometimes alone in a room, it's a good idea to make that as comfortable as possible for them. Looking down at their phone or facing one direction for too long can cause strain on their back or neck. Enjoying TV during their treatment should not be a painful experience!
With an arm-mounted TV, patients can move the TV or tablet to position it perfectly for their comfort. If they get tired of facing one direction, they can easily move the TV with them as they reposition or turn to a new, more comfortable position. PDi offers a variety of support arms that are designed to satisfy patients comfortably. Check out the medTV product catalog by PDi.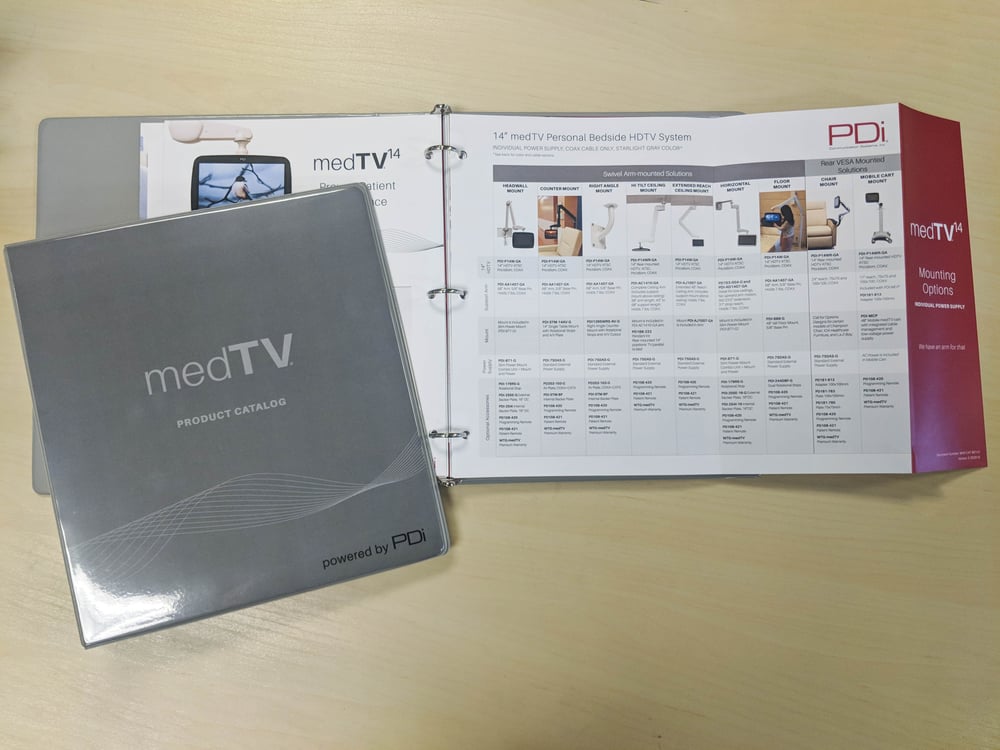 With 40 years of experience, you too can trust PDi to design and build an articulating arm-mounted medTV or medTAB system that meets your patient engagement initiatives, and fits the patient space and building infrastructure at your facility, new or older. Whether you need a high-tilt TV mount, tall ceiling mount, floor mount or more, there isn't much we haven't seen and solved for already, just ask us!
---
Patient satisfaction can sometimes seem like an elusive goal to achieve, but there are plenty of things you can do to start taking steps to reach it. These three things are small steps, but they can help you score big results with your patients.

Let us know how we can help you make your patients happy.
For more information on healthcare-grade patient TV systems for clinics, give us a call today. Our team is here to help you discover the best experience for patients at your treatment clinic.