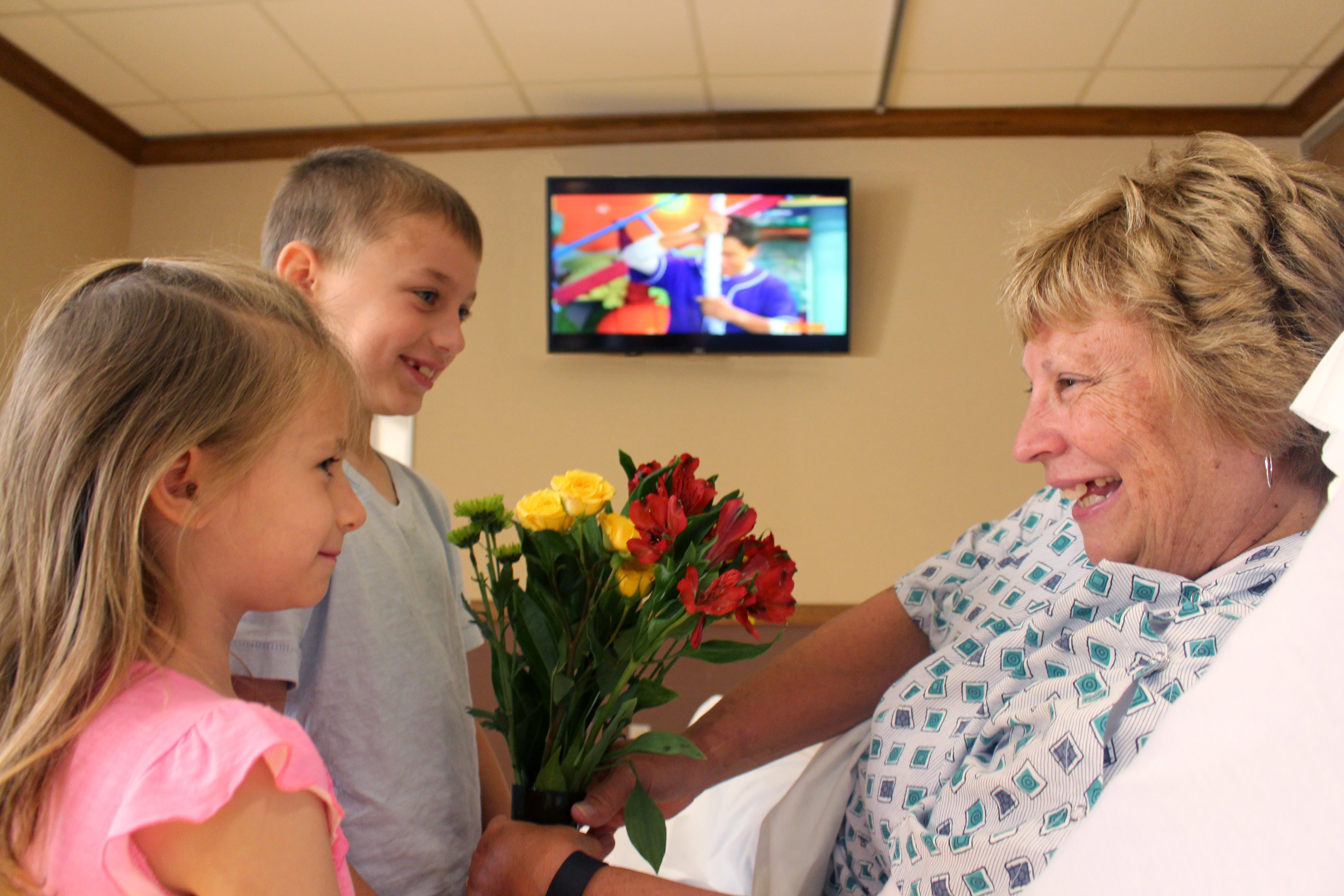 PDi is a leader in serving hospitals with TV products to fit the demanding and evolving needs in healthcare environments.
With 40 years of healthcare experience, we are experts in delivering the best patient experience.
Improve the Patient Experience
in Semi-private In-Patient Rooms
PDi hospital TVs are built so that patient's only control their bed TV, not their room partner's set!
"Thank you for all the hard work on our new TVs. I just got through installing one and it works perfectly with our system. I will be ordering more in the near future."
Bill, Davenport, IA
Director of Plant Operations & Safety Officer
PDi SmartTVs work with Epic MyChart Bedside
Leverage your Epic investment by providing patients with access to real-time health information with Epic MyChart Bedside TV integration using PDi A-Series SmartTVs.

We deliver a hassle free patient TV experience for you. UL-Listed for hospital use in the USA and Canada, and compatible with navigational pillow speakers using Zenith® 5 bit or 6 bit codes.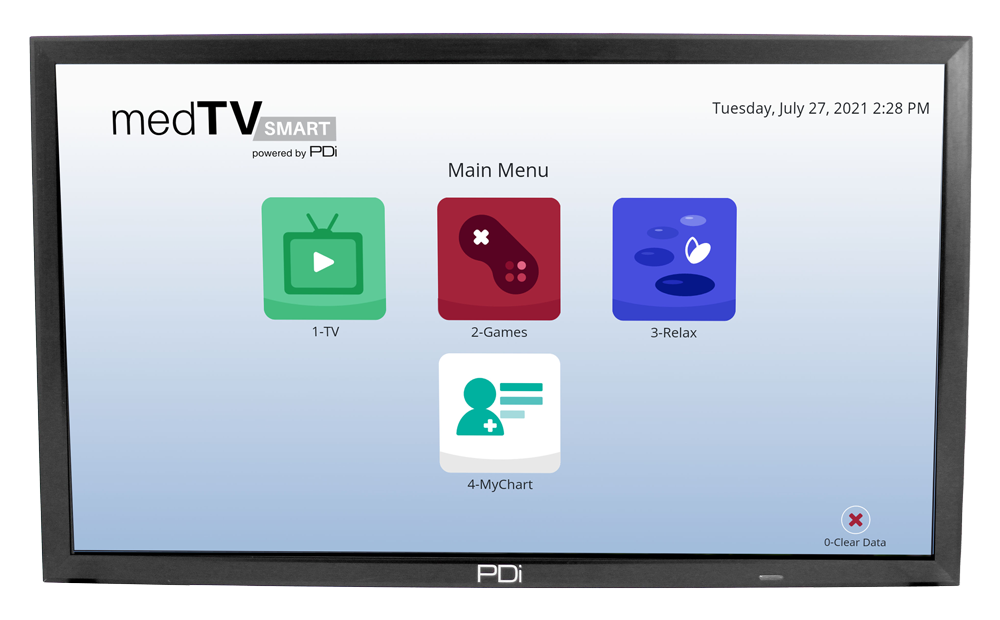 Unleash the Gamer in Young Patients
Between video games, phones, and tablets, many children are accustomed to having near-constant access to technology. With the GO-GO™ Gamer Cart by PDi, you can safely improve your patients' experiences at Children's hospitals, or any hospital or healthcare setting, using a Sony PlayStation® 4 and UL-Listed hospital-grade display on a mobile medical cart.

Patient Safety First
The GO-GO gamer system by PDi is the only patient gamer system that utilizes hospital TV display products, 24" or 32", built to meet stringent UL safety standards for healthcare.
Comfortable Mounts
At PDi, we listen and solve problems. We offer a variety of mounts including Flat-time play for patients who must remain on their backs. Employ a more comfortable patient entertainment system for all your patients.
Compact Storage
The small footprint of our GO-GO cart works great in small spaces, rolls up close to patients in beds or chairs, and provides for easy storage.

Why choose PDi?
US-based PDi has been serving healthcare, exclusively, for over 40 years. In addition to proven, trusted products, we offer the best in customer service, technical support, and guaranteed installations.
Learn More About PDi