People Who Care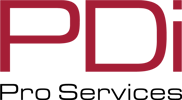 We are here to answer your calls and help troubleshoot PDi patient TVs. Ordered the wrong equipment? We can help you too. PDi ProServices repairs are done by factory trained technicians who use genuine PDi parts.

1. Talk to an Expert
Need help troubleshooting or diagnosing your issue? Call our trained ProServices team at PDi. We stand ready to help you!
(800) 628-9870
8:00 AM - 5:00 PM EST Monday – Friday
or by email at t1service@pdiarm.com.

2. Arrange Returns/Repairs
Arrange shipment for your product to PDi and our trained technicians will get to work resolving the issue here at PDi. Alternatively, if needed, a PDi ProServices technician can be sent to your facility to repair or troubleshoot your TV systems.
You'll receive the highest quality of service from people who care at PDi. Talk to a PDi ProServices team member to learn what the best option is for you.
3. Submit RMA Form
Need guaranteed repair services? Please fill out and submit this form to accompany your repair shipment. Send to t1service@pdiarm.com.
Return Policy
Within 30 days of purchase, if you discover PDi products are not the correct fit for your unique needs, or if you realize you ordered the wrong product upon delivery, we will help you remedy the matter with a return or exchange.
To return a product you must fill out a Return Authorization Form. To send this form to our service department follow these steps:
1. Download this PDF file to your computer: Return Authorization Form
2. Fill out the form and save the file.
3. Send the file via email to t1service@pdiarm.com.