Better solutions are within reach®

Patient Safety
Designed for healthcare safety, especially for patient with an IV.

Patient Comfort
Manufacturing complete TV mounts to reach patients in every space.

Cost-effective
Design for backwards compatibility to leverage your investment.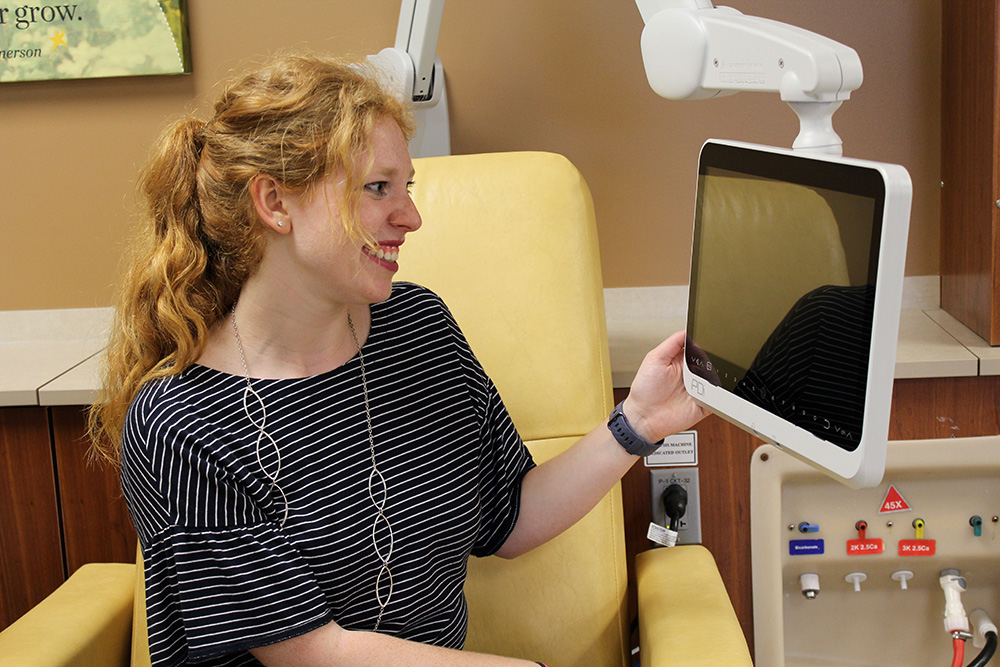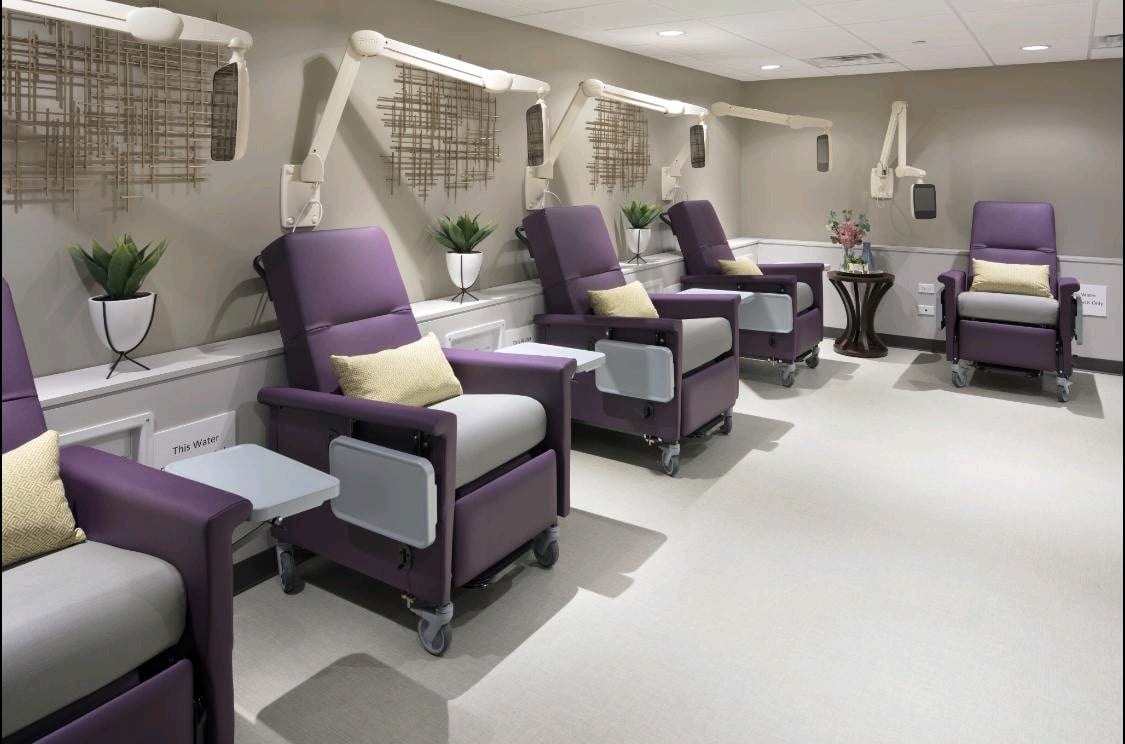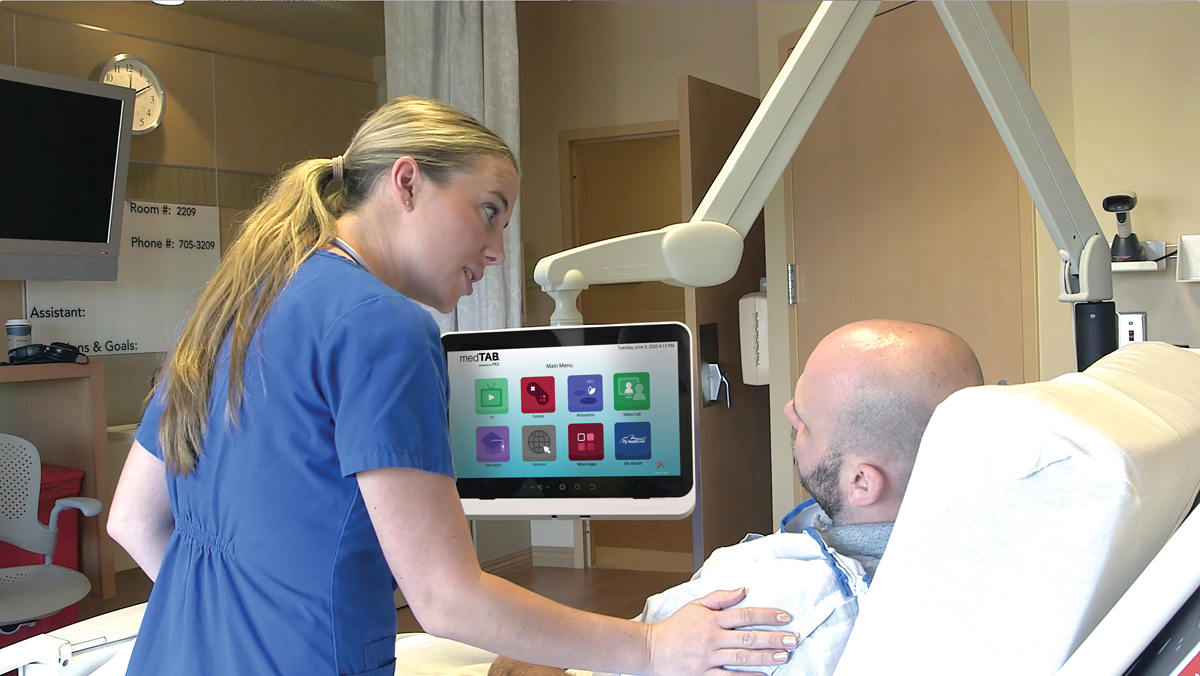 Personal Arm TVs Built to Fit Every Healthcare Space
PDi is a US-based manufacturer. Since 1980, PDi has designed arm-mounted TV solutions to fit a wide range of different healthcare settings.
There isn't much we haven't seen and solved for already. Utilize PDi's engineering expertise in your project to ensure the right TV system works in your unique patient environment.
Check out the popular ways to better reach patients with PDi.
Dialysis & Infusion Spaces
Cabinet Top Mount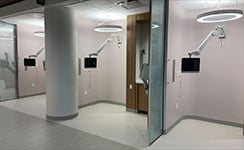 Renovations or Low Ceilings
Horizontal Arm Mount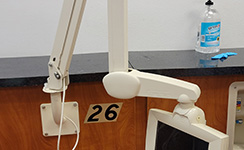 Solid Surface Countertops
Right Angle Mount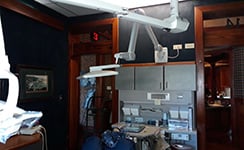 Limited Mobility Patients
High Tilt Mount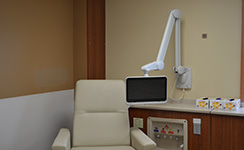 Dialysis or Clinic Spaces
Standard Wall Mount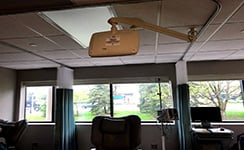 Suspended Ceilings or Glass Wall Spaces
Standard Wall Mount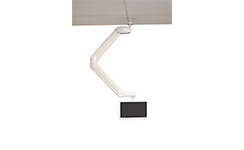 High Ceilings
Super Reach Arm Mount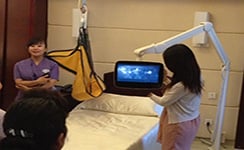 Exam Room with Concrete Floors
48" Floor Mount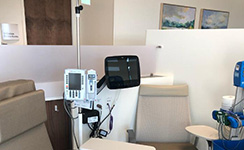 Half-height Wall Clinic Spaces
SpaceSaver REACH17
RECYCLABLE
Did you know, foam packaging in PDi arm TVs is made from recycled plastic and is recyclable?
At PDi, we care about the environment.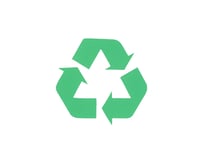 Why choose PDi arm TVs versus wall TVs for your patient experience?
Greater Patient Comfort
It's Personal
Offers More Patient Privacy
Less Noise, Less Light, Better Rest
Easy to See for Sick or Elderly (16" = 90")
Configurable for Many Healthcare Spaces
Empowers Patients to Interact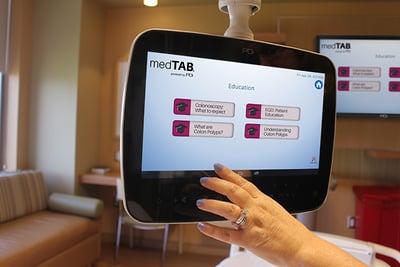 Do you realize a 16" arm TV is equal to a 90" wall TV experience? Some facilities do both!
PDi TV Displays
Simple TVs and Touchscreen Smart TVs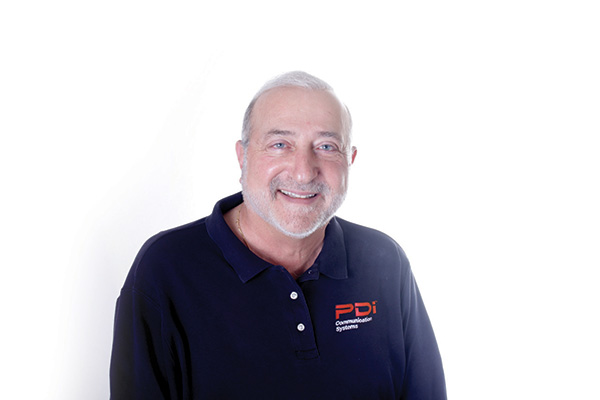 "Our Mission is to help patients, their families, and healthcare providers cope with the anxiety and boredom of treatment and improve the experience with entertainment and information."
Why we are in business
by Lou Vilardo
"...When I answered the phone he was happy to have caught me... His Dad is in a hospital in Northern Kentucky struggling with a terminal illness and right next to his bed is a brand new PDi P14 TV. He said the TV has brought his Dad and family a lot of solace these past several weeks.
His dad can't wear his glasses because of his condition, so being able to pull that screen up close allows him to watch TV and be distracted from his sickness and his treatment.
As an owner and employee, it's very gratifying to get a call like this. It helps remind me that our business really does make a difference in people's lives. It also tells me that our Mission Statement is still relevant and meaningful."
Talk to us first.
Let's Work Together
We offer personal consults to save you time and money. We help you understand how all the pieces fit together. We have answers, start to finish. We help you do it right the first time. Small clinic or large hospital, we do it all.
or call (800)628-9870