Get More from Your Patient TVs
Enhance patient experience, with or without Internet. PDi built-in apps or cloud-based GENiO™ customization delivers a smart approach to large-screen patient engagement, from 24" up to 55" UL-Listed Pro:Idiom® hospital TV displays.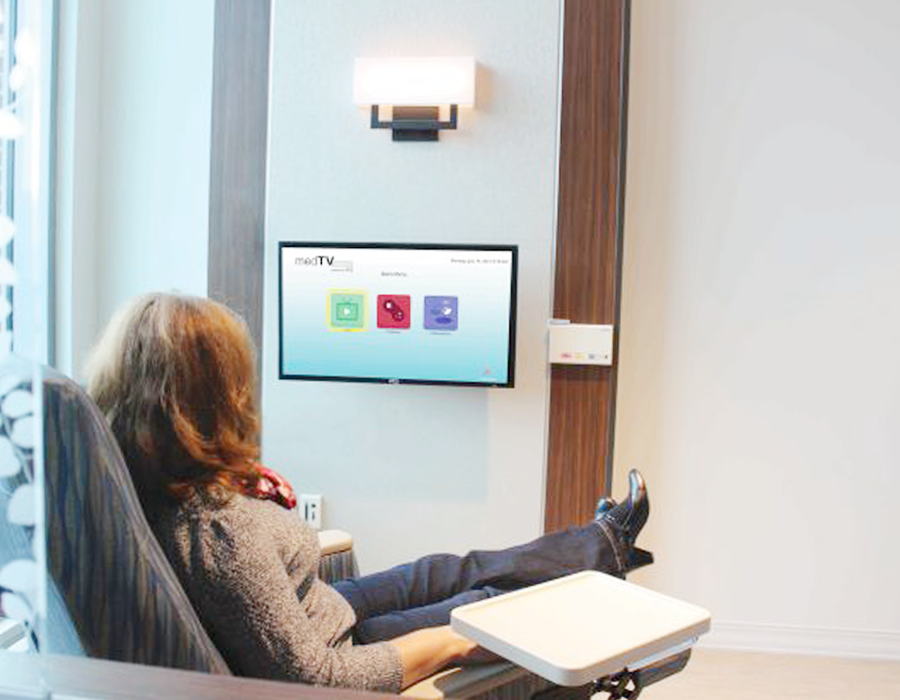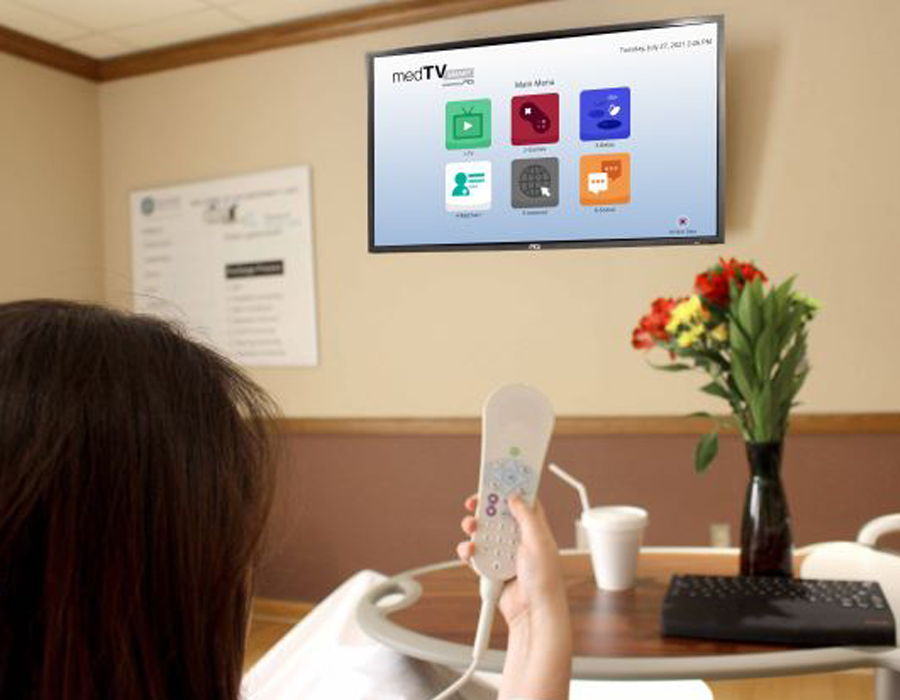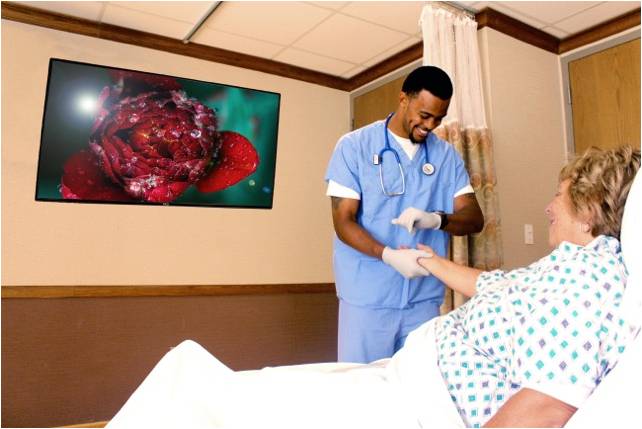 Interactive for Patients
Pillow speaker TV, games, and relaxation. Or connect to the internet and apps that matter, like Epic.

Distraction for Visitors
Up to 55" big screen displays help entertain and satisfy visitors to patients.

Cloud-based for Staff Customization
Exceed expectations with easy remote content management using GENiOTM by PDi.
Improve your patient experience with GENiO™
Affordable Cloud-based Content Management Software
Engage patients with education videos, daily menus, video calls, send messages, patient surveys, and more.
Compatible with Epic MyChart BedsideTV, these Smart hospital TVs allow patients to more fully engage with their care.
"Thank you for all the hard work on our new TVs. I just got through installing one and it works perfectly with our system. I will be ordering more in the near future."
Director of Plant Operations & Safety Officer
"The products work out-of-the-box which makes our installation get done on time."
Facilities Manager
"Our partnership with PDi has been very beneficial and contributed to our success. We value our relationship and have tremendous confidence in the products."
Director of IT
Built for UL/cUL-Listed healthcare standards

Or simply choose to setup as simple TV

Exceed patient's expectations using GENiO to engage patients your way with custom content
Delight patients with pillow speaker controlled TV, plus built-in games, and relaxation
Universal Pillow Speaker controls
USB Clone Programmable or compatible with PDi RF-HEMiS headend server
2 HDMI Inputs for added entertainment connections
MPEG4/Pro:Idiom decoding for expanded lineup of HD channels
Multi-lingual English/French/Spanish Menu and OSD
3-year standard warranty and technical support included or upgrade to 5-year Extended Warranty
Accessories for your unique needs.

Why choose PDi?
US-based PDi has been serving healthcare, exclusively, for over 40 years. In addition to proven, trusted products, we offer the best in customer service, technical support, and guaranteed installations.