40 Years of Care: 1980 x 2020
From Machine Shop to Industry Leader
In 1980, Precision Industries, a machine shop founded in 1955 in Dayton, OH as a primary supplier to National Cash Register (NCR), began manufacturing a specialized arm to hold healthcare television sets at the patient bedside for a Cincinnati based company: Positioning Devices, Inc. Precision improved the design of this unique device and acquired the rights to the product in 1986.
From this strategic shift, PDi Communication Systems, Inc. was born. PDi then grew to create many more healthcare-grade entertainment products that have shaped the industry.
40 Years Serving Healthcare
Today, PDi Communication Systems, Inc. is a leader in manufacturing complete integrated components for advanced, arm-mounted, personal patient entertainment solutions for healthcare. PDi continues to offer products with the highest quality standards and unmatched service to healthcare providers in the US and abroad.
PDi's present plant located in Springboro, Ohio, is a 70,000 sq.ft. facility constructed in 1989 that houses all US-based operations.

PDi Timeline
Enjoy travelling back in time to 40 years of innovation by PDi: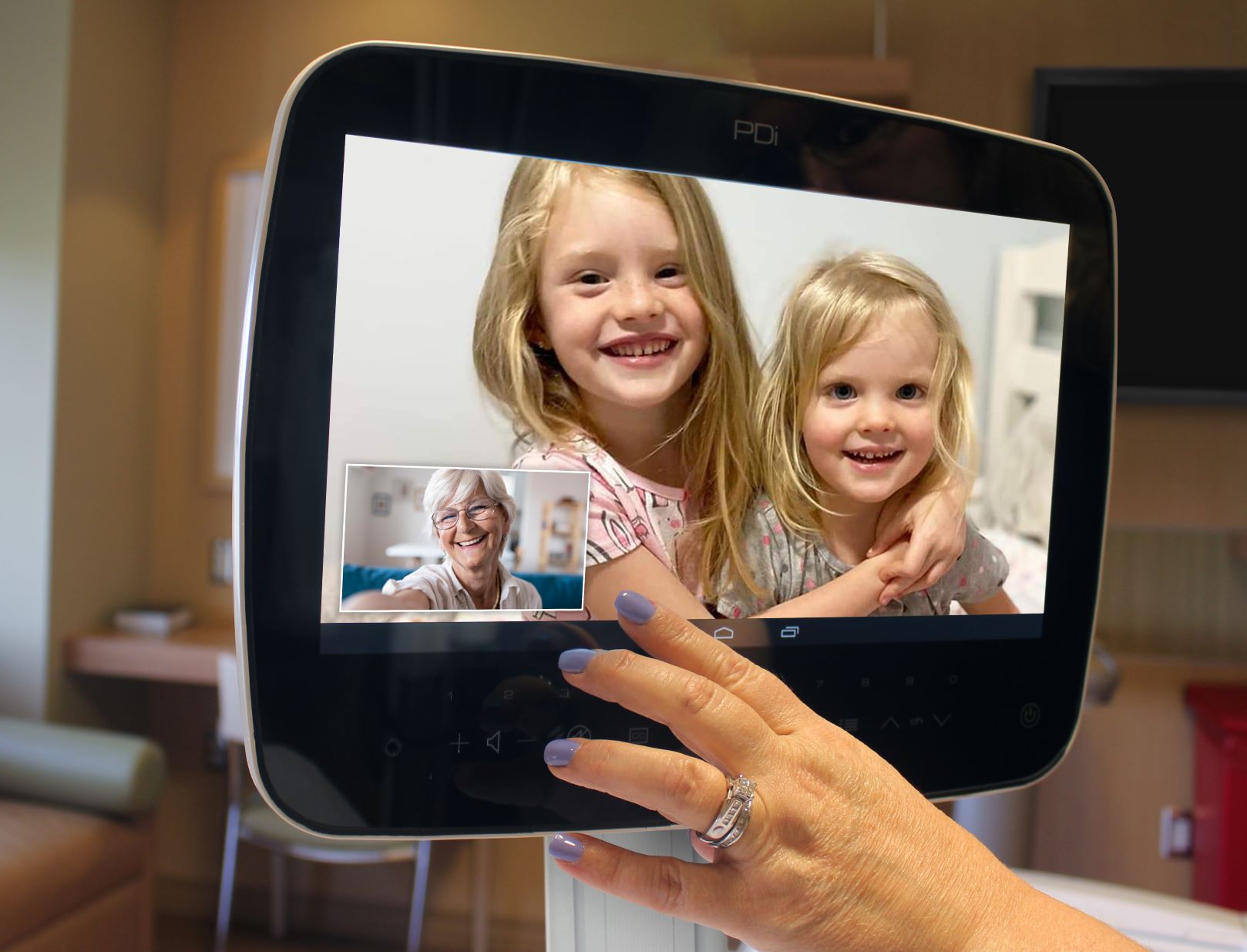 Easy to implement telehealth cart features integrated camera/mic and includes Teleray HIPAA-compliant software by Nautilus Medical.
GO-GO Gamer Cart: Portable Patient Gamer System/Sony PS4, available with 24" or 32" PDi hospital HDTV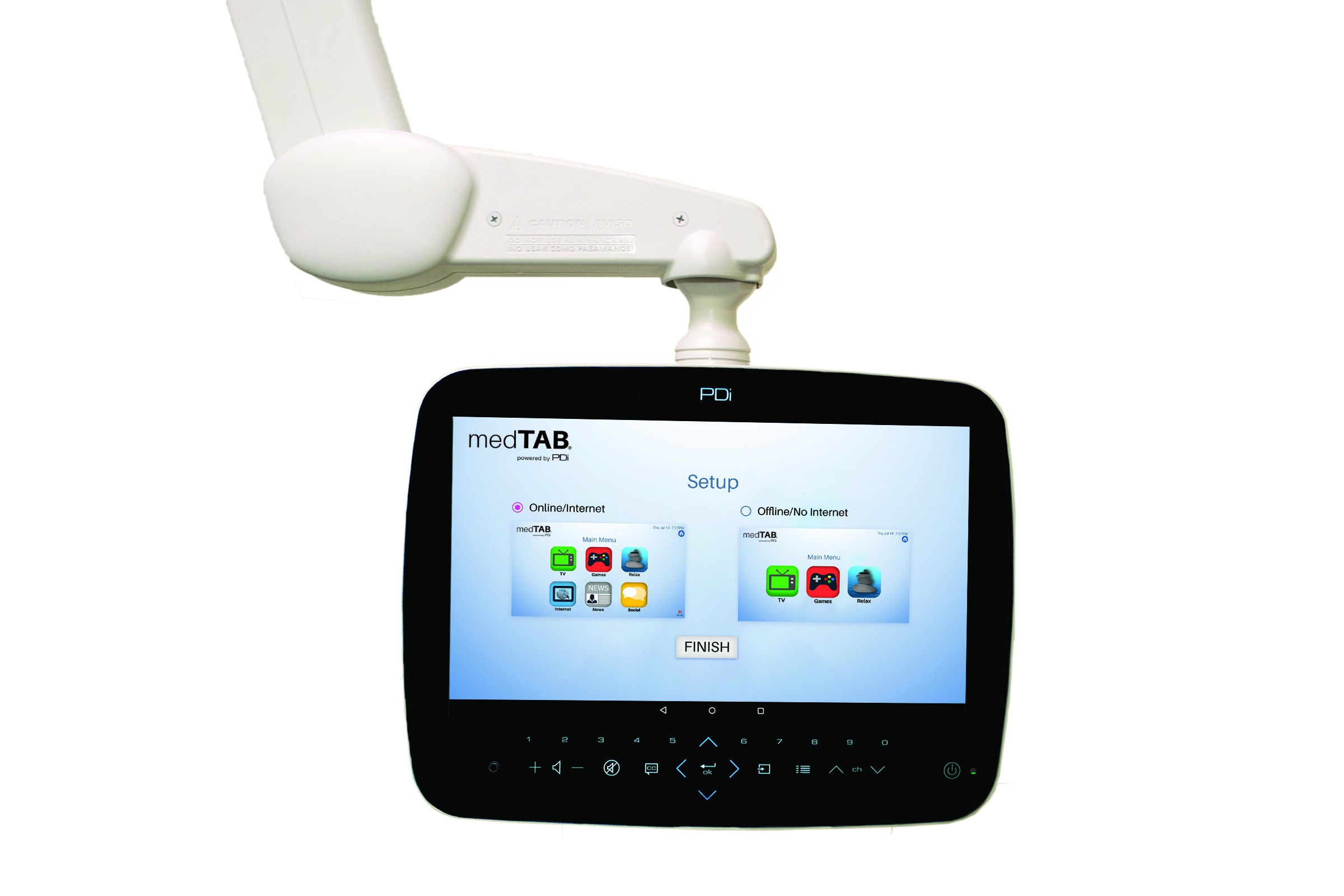 medTAB All-in-One Smart TV - The only arm-mounted Smart TV with easy setup with or without Internet. Available 14" and 19".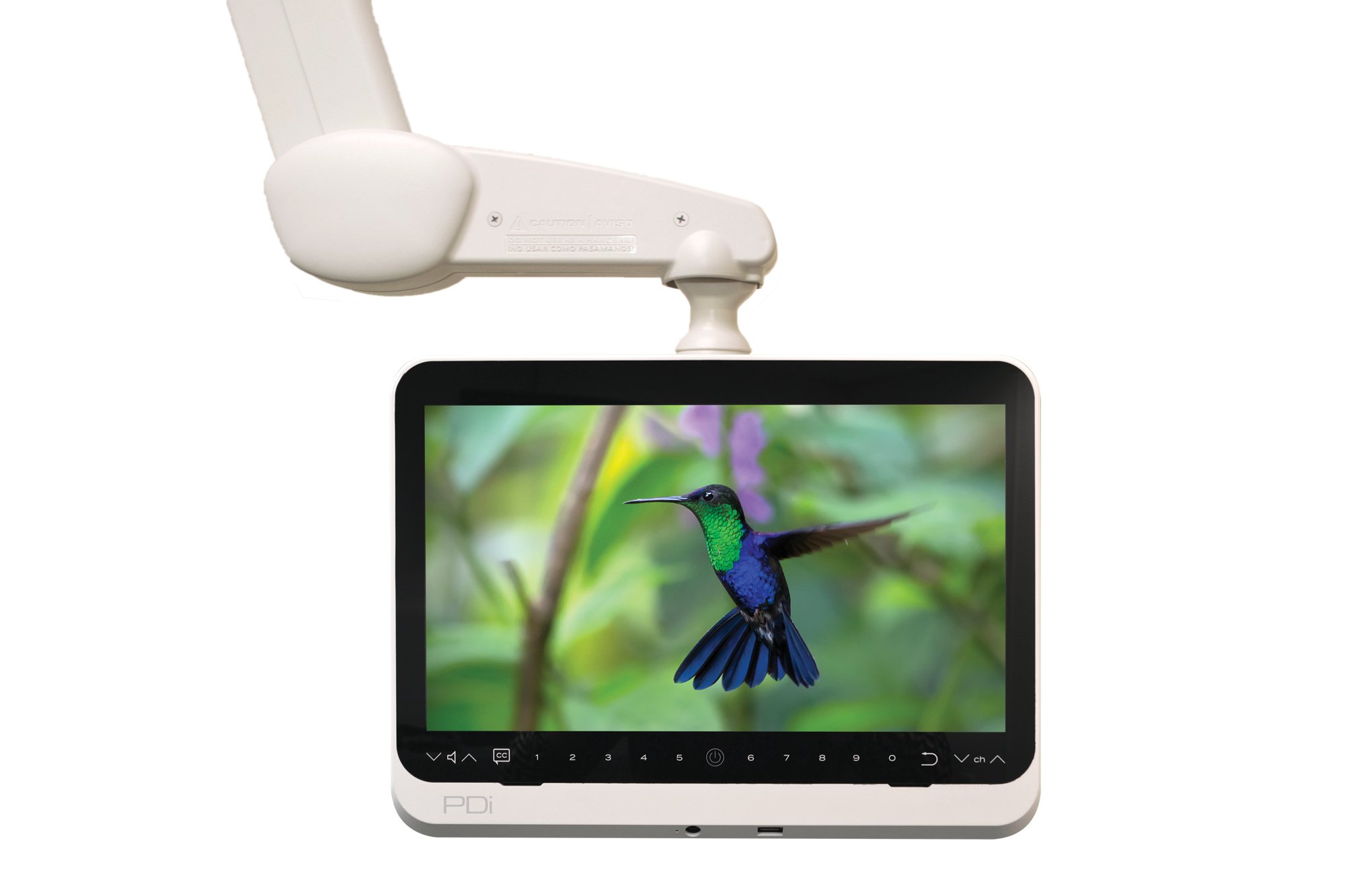 medTV16 - a direct replacement for arm-mounted medTV14/P14W or Persona P10 sets powered over coax. Also an industry first Power-over-Ethernet patient television!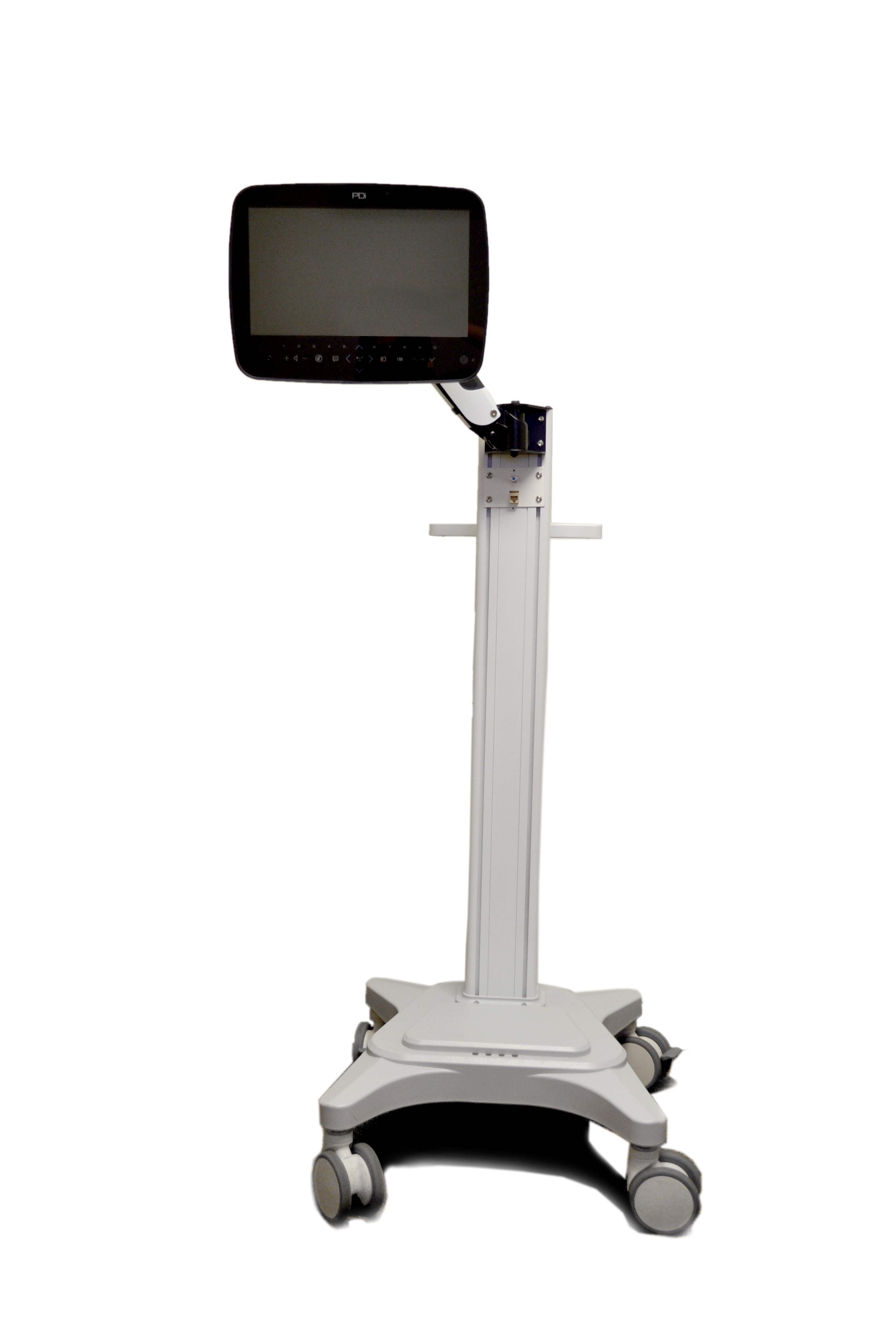 PDi introduces the medTV Mobile Cart. To provide facilities unlimited flexibility to deliver education, entertainment and connectivity to patients.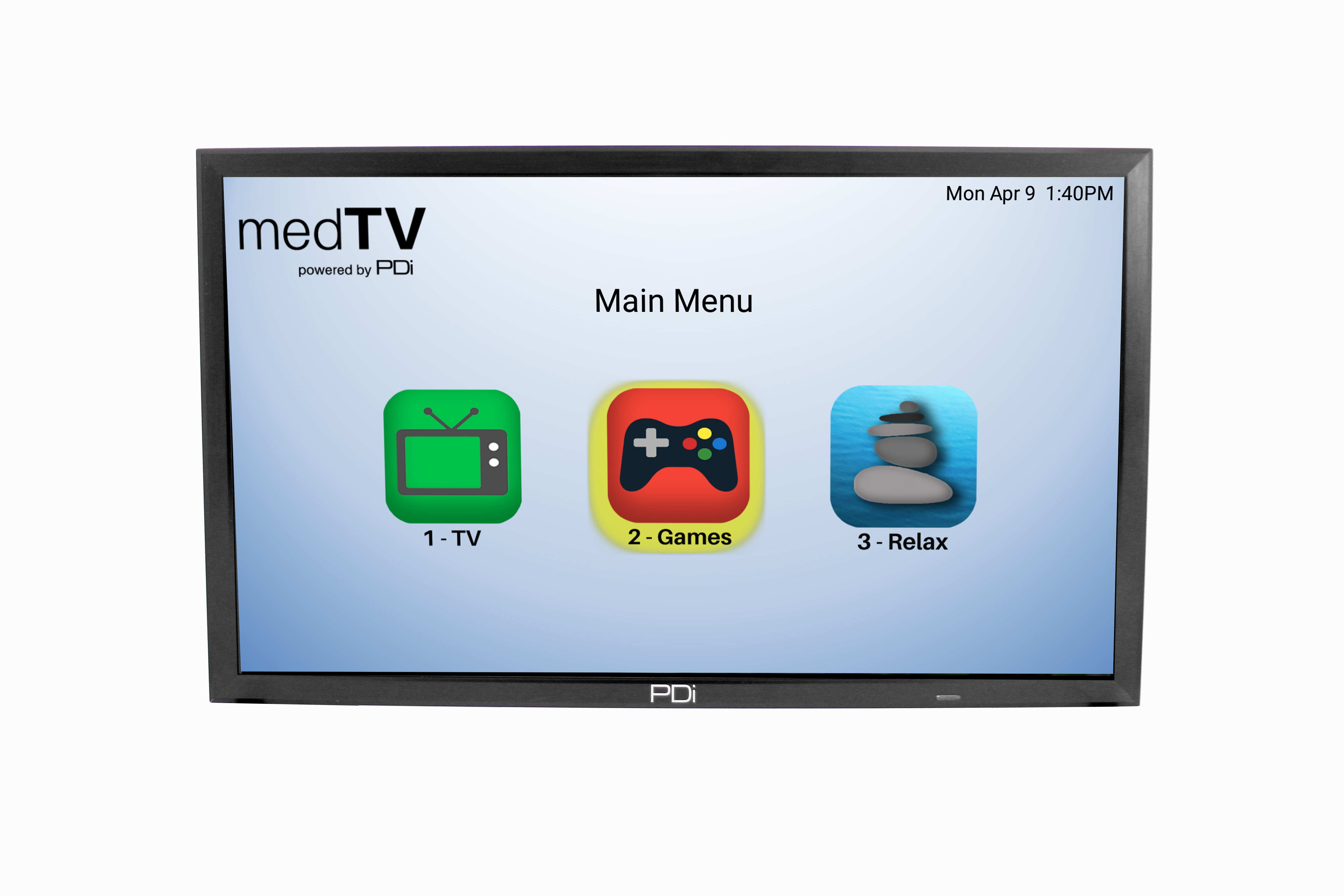 PDi introduces the A-Series Enhanced Wall TVs with added games and relaxation apps built into the tv. The A-Series line ranges in 24" -55" sizes.
PDi created the RF-HEMiS. A way to centrally manage many PDi televisions on-site with a cost-effective head-end management integrated TV system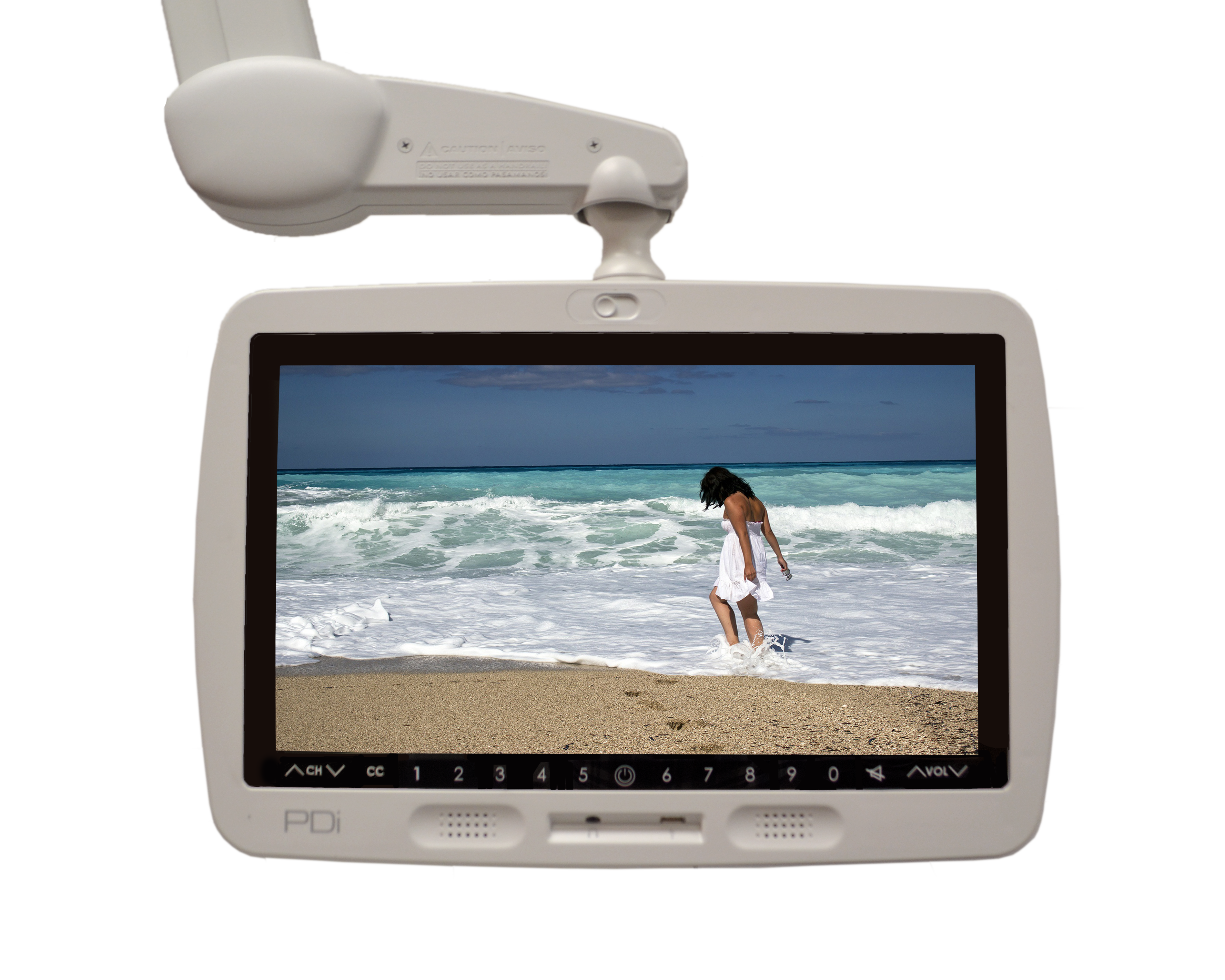 PDi adds medTV19 HDTV with large direct entry numeric keypad to comfortably satisfy patients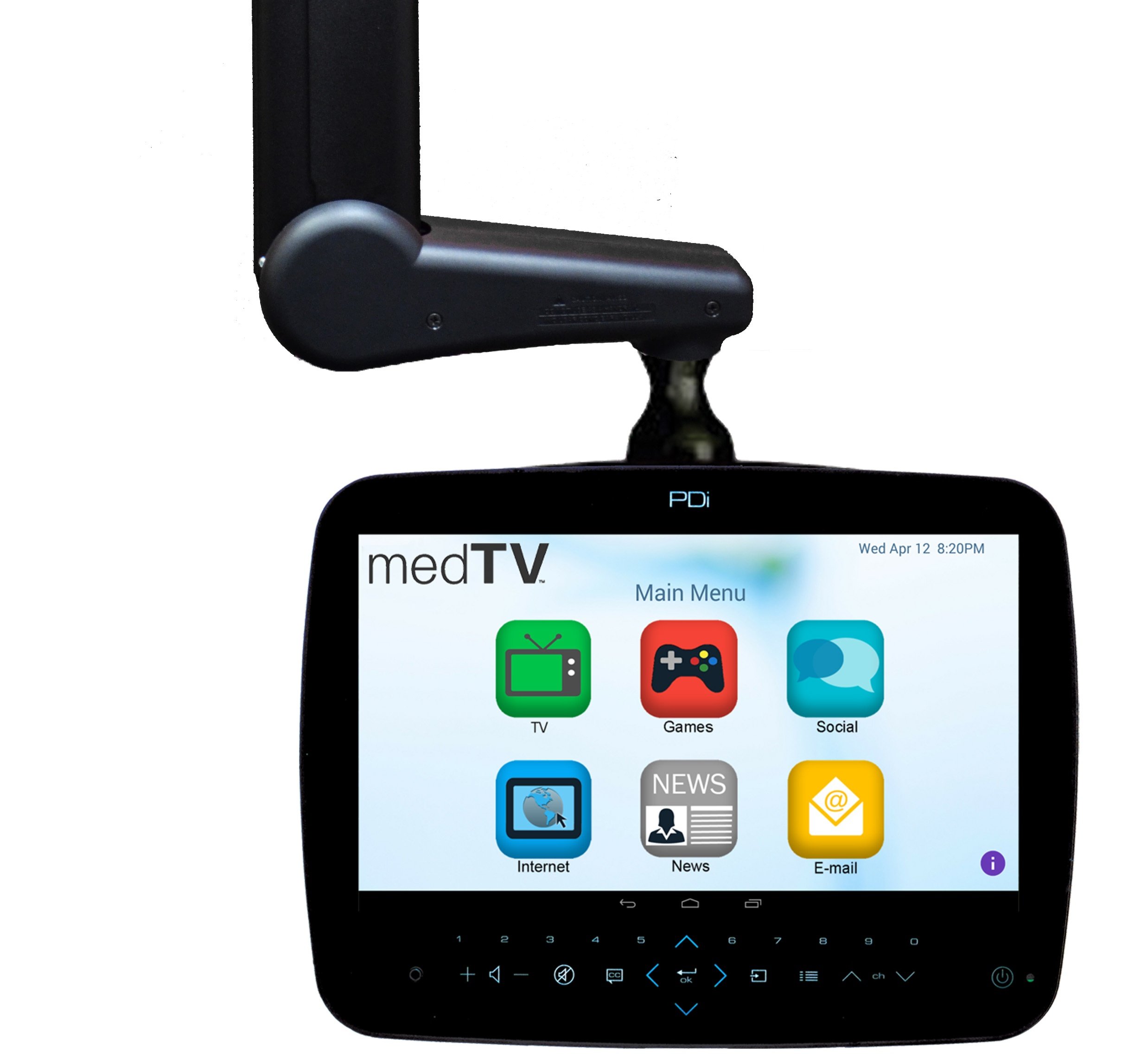 "medTAB: Patient Experience On Demand" PDi introduces new product brand line with TV-TABLET interactive touchscreen products medTAB14 and medTAB19.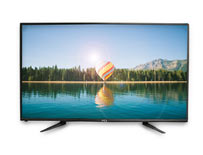 PDi adds 50" E-Series to healthcare-grade product line.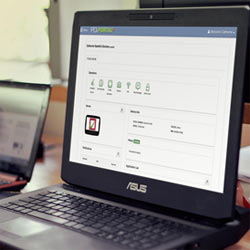 PDi-STORE & PDi-PORTAL launched. The industry's 1st cloud-based, healthcare app store & remote management tool.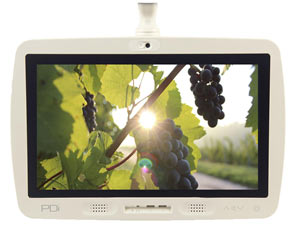 Persona 19" launched. The All-in-One, Arm-mounted, Touchscreen Patient Display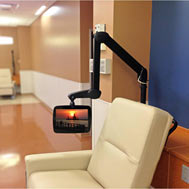 PDi-TAB 2 launched. The next generation HDTV with Open-Source Interactive Patient System.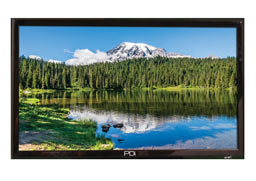 PDi E-Series line launch. 24"- 42" Modular LED HDTV Healthcare-grade Flatscreens
PDi-TAB 1st Touch screen Android for Healthcare.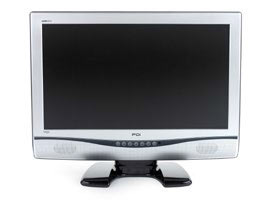 Modular series expanded to include P23LCDE, 23" LCD HDTV with optional integrated DVD module.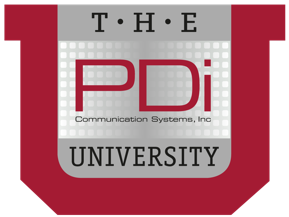 Launched PDi-University on YouTube.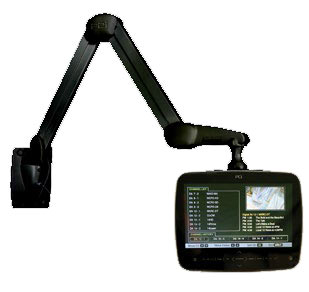 PDi's 1st LED backlit arm-mounted 14" widescreen HDTV.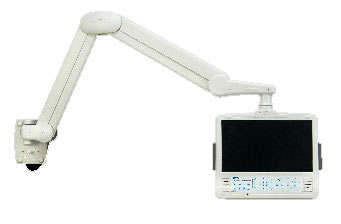 1000 Series Arm & Persona P19W Launched - the longest reaching swing arm in the industry & innovative LCD HDTV with integrated computer.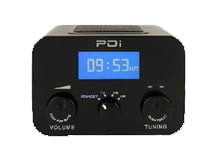 PDi-Qube Table Radio introduced. Providing wireless localized audio streaming & TV remote controls, with built-in AM/FM tuner.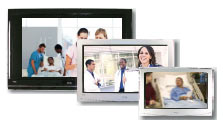 CV-Series non-modular healthcare-grade televisions broaden the portfolio of PDi offerings. The CV-Series was introduced in 22", 26" 32" & 37" HDTV LCD TVs.
ISO 9001:2008 Certificate Issued September 29, 2011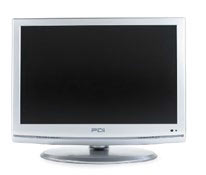 Modular series expanded to include P19LCDC, 19" HD LCD modular healthcare-grade television available with integrated DVD module.
P23LCDD non-modular 23" healthcare TV was introduced.
PDi expanded the P-Series line to include set sizes 22", 26", 40", & 42" with capability to integrate DVD module & IPTV computer module.
On February 17th, 2009, analog television broadcasts ended for the industry.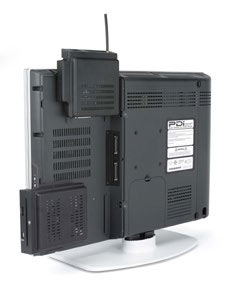 PDi P-Series P26LCDC modular television awarded 2008 Top Product Award by FacilityCare magazine editors.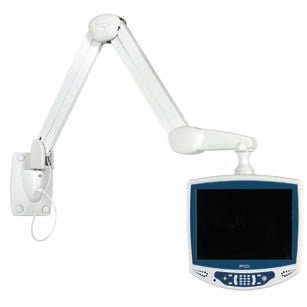 Persona™ P15X launched. A personal arm-mounted healthcare television providing HD resolution and touchscreen with DVD or PC integration options.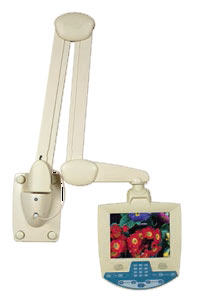 Persona10 goes digital and offers a sleek state-of-the-art alternative to bulky CRT TVs.
PDi televisions convert to digital in preparation for upcoming industry-wide "Digital Day" technology shift.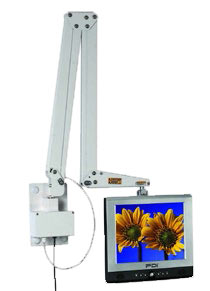 P15LCD new product launch with pillow speaker capability and enhanced menu controls.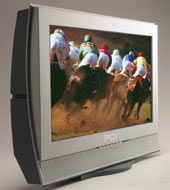 New 23" LCD non-modular healthcare television is introduced to the market, P23LCD. Enhancements delivered on the P20LCD.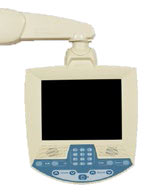 Persona10 a 10.4" healthcare-grade LCD TV is designed and manufactured by PDi.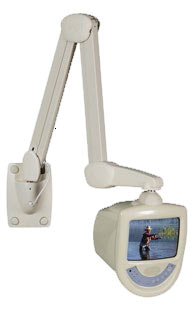 Persona9 a 9" healthcare-grade CRT TV is introduced by PDi.
Inova20 and Inova15 are private label hospital TVs designed and produced by PDi.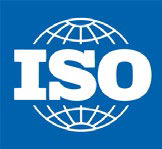 ISO Certification
The industry's first healthcare-grade, arm mounted LCD television is launched by PDi – 15.1".
Teletrack, large screen product line (25-36 inches), Ultra Positioner 2000 for computer monitor applications.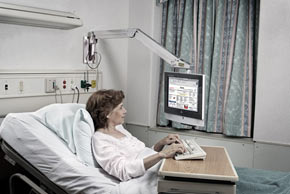 First interactive hospital computer-controlled television system.
Precision Industries acquires "Bunting", a nurse call manufacturer based in Connecticut, which also made a small arm-based hospital color TV. The Bunting brand was divested.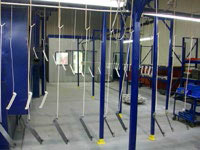 Powder-coating capability added in-house.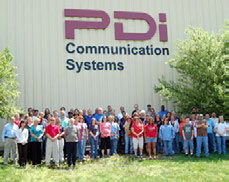 PDi Communication Systems, Inc established in new 70,000 SF plant in Springboro, OH.
1986 PDi Communication Systems Inc. established.
Precision Industries purchased rights to arm from Positioning Devices, Inc. out of Cincinnati.
Began producing arm for Positioning Devices, Inc.