Smart Inpatient TV Solutions for Medical Rehabilitation Hospitals
We care about the patient experience. We help you restore both physical and emotional well-being of patients.
Our proven, interactive, cloud-based hospital TV technology, GENiO™, improves communications and engages patients with healing education and entertainment that matters to you.
PDi TVs help you elevate the human experience.
Improve health outcomes at your rehabilitation hospital or skilled nursing center. PDi makes this customization affordable with medTAB built-in camera and microphone, NO ADT, and GENiO cloud-based content management software to remotely monitor all PDi smart TVs from a single web portal, your way.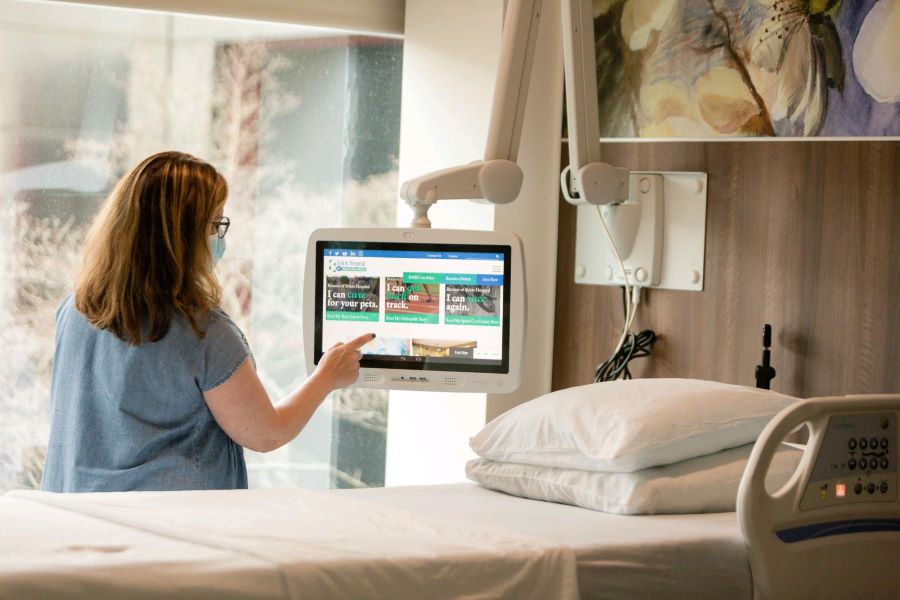 Connect patients with loved ones and physicians through video calls
Deliver consistent therapy instruction, patient education, and improve staff workflows
Employ remote messaging to better communicate information
Making the decision to install medTAB TVs on PDi arm mounts in our patient rooms has allowed us to provide expanded entertainment such as access to NetFlix and games, easily accessible patient information and education, the ability to browse the internet, and even relaxation apps to help patients get to sleep.
Director of Inpatient Rehabilitation Services
These touchscreen TVs are easy for patients to use and can be positioned to best meet each patient's needs. They also function as convenient charging stations for cell phones and other devices.
Director of Inpatient Services
PDi customer service and support has been a great partner in helping us customize our TVs with GENiO, and we look forward to continued collaboration to roll out more content and features. We have only begun to take advantage of the possibilities these devices create for supporting operations and improving patient experience.
Director of Inpatient Rehabilitation Services