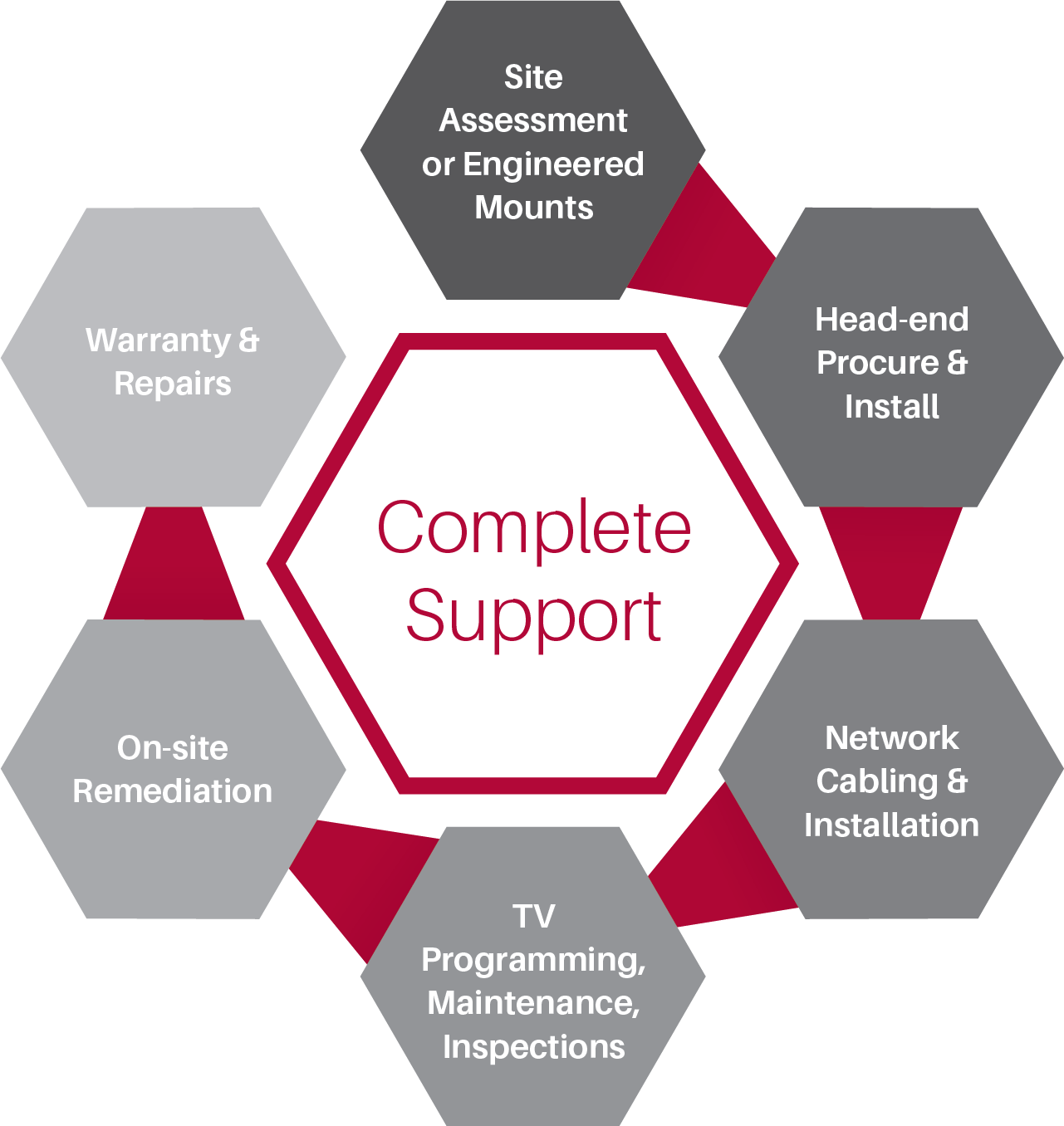 It may feel like you should be able to easily choose just any TV you want for your healthcare facility. We do that for our homes, why not in a place that should be comforting like home? Healthcare-grade TVs are different, and for good reason.
Have you ever considered the legal consequences of a patient receiving shock and injury from a consumer-grade television used in a healthcare environment? Have you considered the risk of an electrical fire from a TV at your facility? Do you realize patient TVs at healthcare facilities will naturally be powered on for longer periods of time as compared to typical consumer TV usage at home? In fact, Healthcare-grade TVs run typically 3x longer per day!
Designed for patient safety and for the unique stresses of the healthcare environment, hospital TVs offer facility managers and providers the following benefits:
reduced risks with increased safety designs;
reduced labor with easy setup, remote management or cloning for ease of operation, and affordable upgrades;
universal pillow speaker capability and volume control features to reduce noise on the floor;
and standardization across the network.