Patients really appreciate the quality experience a personal bedside entertainment system can provide during their stay. It's very important to think about all aspects of the patient experience together with the project needs before ordering and installing patient TVs. Our checklist here will inform you of the most important considerations you should consider early in this decision process.
THINK FIRST
Planning the cabling you will need to have installed, the incoming signal source, the type of mount that best fits your application, and how you will power the bedside devices will ensure you protect yourself from costly fixes in the future. This preparation work ensures that all equipment is compatible and that any peripheral devices needed are addressed and ordered at once. A professional installation by experienced technicians will alleviate your concerns and help transform your patient experience.
1. KNOW YOUR POWER OPTIONS: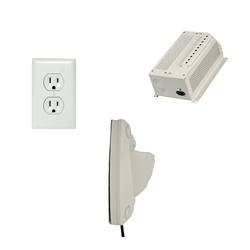 First of all, it's critical to know how you will power the bedside TV sets. If your facility already has electric outlets available at every bedside, there is an option for an individual low-voltage power supply per room. However, if electric outlets would need to be added to many or all of the rooms, the challenge of bringing in an electrician could cause an unnecessary expense.
If you don't want to use individual electric outlets, there is another solution. A centralized, low-voltage power supply can be used, creating a cleaner appearance at the bedside as the power unit and much of the cabling is hidden in the walls and ceilings, with the central power supply unit located in a closet down the hall. This central power supply can power multiple TV units and will save the money and challenges in finding a master electrician.
2. CHOOSE THE CORRECT COAX: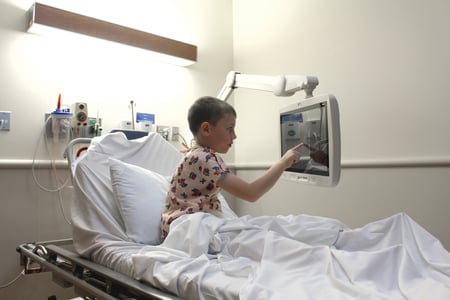 There are different types of coax cables, and it's crucial to choose the correct one when the coax cable carries both RF signal and power. You should choose an RG-6 coax cable that has a copper core and copper shielding which allows power to travel efficiently, rather than steel with copper plating. The steel cable offers too much resistance to the low frequency AC power current. An inferior coax can result in loss of power or signal.
Some recommended RG-6 coaxial cables include Alpha9804C, Belden 9248, West Penn 806, or West Penn 25806 (plenum) for PDi bedside solutions.
3. UNDERSTAND INCOMING SIGNAL SOURCE AND CABLES: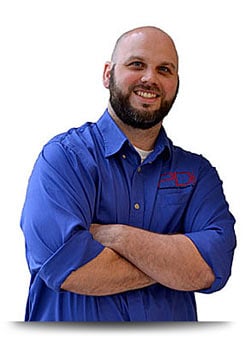 Healthcare facilities distribute signals in many different ways. Depending on the signal source and the distribution method your facility uses, you will need to order a specific set of cables or ancillary equipment for your complete bedside solution. For example, does your signal provider require the use of a set-top box? To deliver this more personal bedside experience requires a CCI cable and PDi Minimods.
When it comes to choosing the cables, it's important to consider other aspects, as well. For instance, will a DVD player need to be attached by HDMI at the bedside? Do you use WiFi, or do you want internet hardwired? When thinking about these cable decisions, it's also important to consider any changes you might implement in the next few years to make these solutions future-proof. For instance, if you are thinking about adding hardwired internet in the near future, order your solution with an ethernet cable specified for the articulating arm and the device.
Consult with a PDi ProServices expert to help assess your specific project needs.
4. ASSESS BEST WAYS TO MOUNT: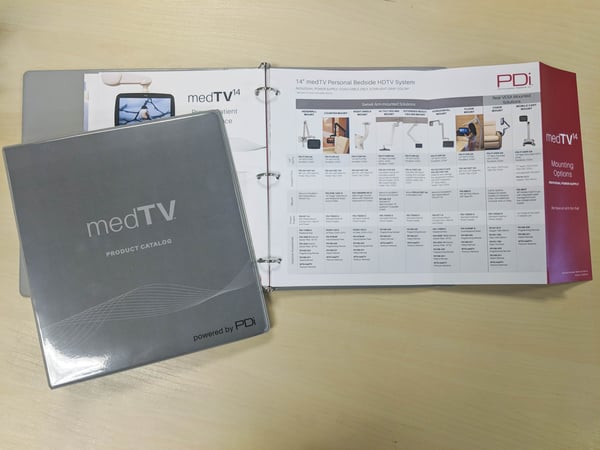 There are many different mounts for arm-mounted bedside patient TVs from floor to ceiling and options to mount to nearly anything in between. These structural mounts and arm systems are designed for specific weight loads, and some even meet OSHPD/OPM regulations. Mounts for headwall rail systems, like GCX Mounting Solutions or Modular Services Company, are also based on weight restrictions. When planning ahead, it's important to know what's in the ceiling or behind the wall where you plan to mount your system. This will save time and headache when installation day arrives. You should also understand any local codes that may apply to your installation.
Looking for the latest, complete healthcare-grade personal patient entertainment solutions? Whether you are renovating an older building with low ceilings or designing a new modern facility, PDi builds the most complete patient television systems to fit a variety of healthcare settings. Our flexible, personal solutions deliver the best patient privacy and patient experience. Visit our online catalog to see how we can help you:
Our PDi ProServices team ensures your needs are met every step of the way. We assist early on with planning and site assessments for structural mounts and OSHPD/OPM designs. Our team will evaluate TV equipment for reuse on retrofits. We will help ensure you receive a complete system, delivered and installed without hassle. Need expert advice? We can help. Call PDi ProServices today.
Learn more about all PDi products that can help you improve your patient experience.