Imagine being a patient with so many entertainment options that you lose track of time while you're receiving care. You're surprised when nurses come to take your vitals because you've been so engrossed in the game you were playing. Instead of stressing over your next test, you've been watching relaxation content and are calm and collected.
A SmartTV can offer all of this. However, many conventional SmartTVs need the internet to provide anything more than basic TV. While that's great for patients, many IT departments don't want too many devices on the network for security and management reasons. Instead, look for a solution that has entertainment options for your patients that also doesn't worry your network managers. Offer more than simple TV and keep devices off your network.
There's a SmartTV by PDi that doesn't need internet access. These SmartTVs have built-in apps that patients can use without being online. They can play games, enjoy relaxation content or watch their favorite TV shows directly out of the box.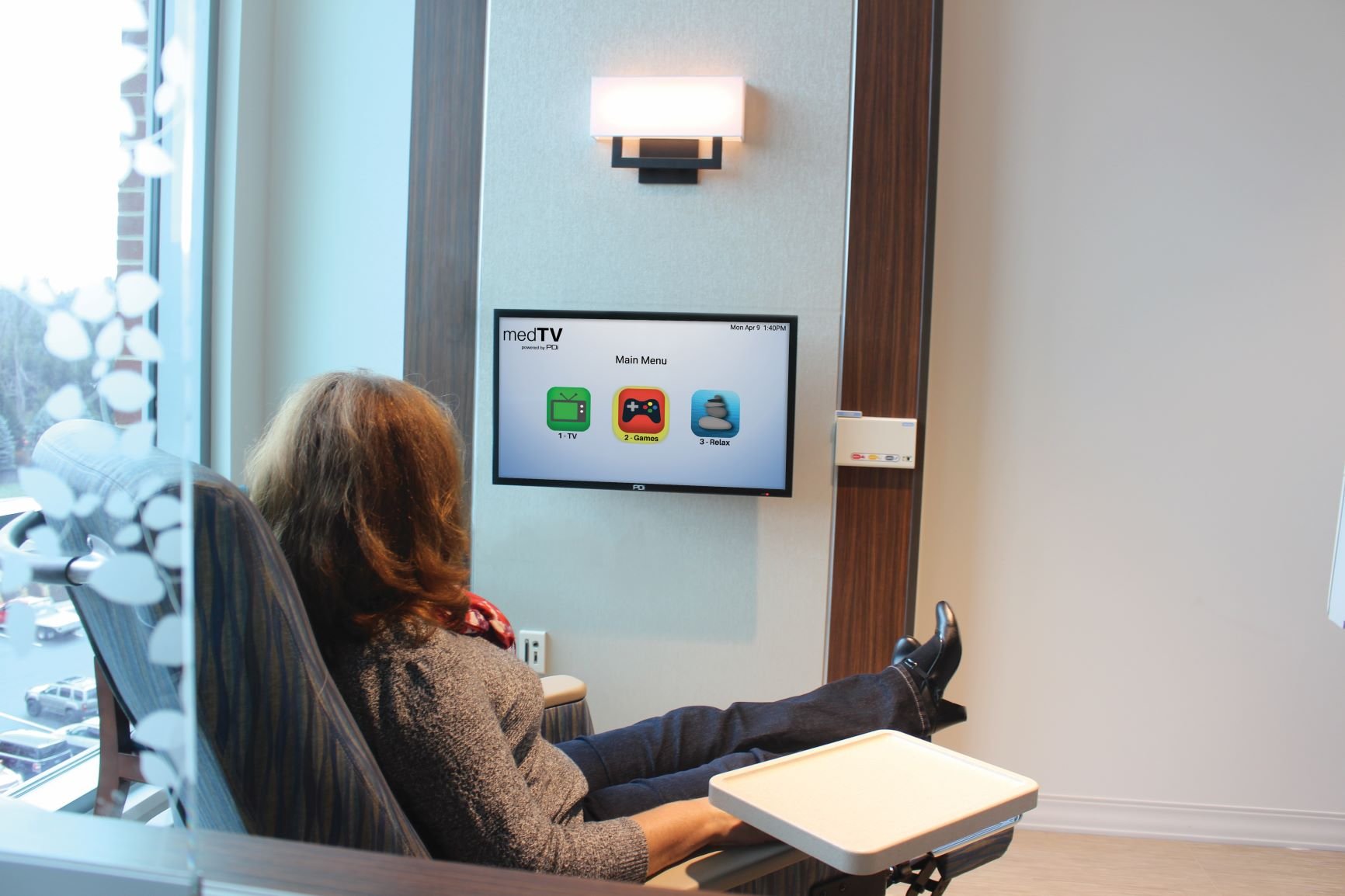 Let your patients play eight different games to pass the time and stay distracted. They can enjoy games like Frozen Bubble, trivia, bingo and solitaire. Some of these games even have multiplayer options, so they can play with their loved ones who are visiting.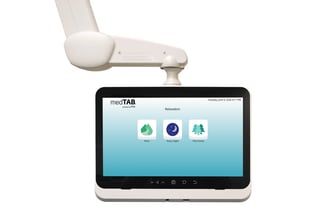 Nature sights and sounds have been shown to comfort and calm patients. Whether they want help falling asleep, calming down before their next procedure or if they just want a comforting presence in their room, turning on relaxation content can be helpful. With the PDi SmartTV options, patients can enjoy a river, starry night or pine forest scene. This content is embedded on the device, so they won't need to worry about buffering or loading time, either.
Of course, SmartTVs also offer plenty of simple TV content for patients who simply want to see their favorite television programs. Sometimes patients really want to just watch the shows they love so they can have that sense of normalcy.
Ready for Internet? Ready for More.
After a while, though, you might want to offer your patients even more options to improve the patient experience. So many things factor into that, and much of it can be summed up by talking about patient engagement. Tools like SmartTVs can be great ways to enhance the patient engagement in your facility.
Patient engagement includes more than just additional entertainment. There's also education, information and feedback and communication with loved ones. If you're ready to add internet access to your smart devices, there are many different ways you can do this.
When you and your IT team decide it's time to add internet access, PDi SmartTVs will be ready for you. It's easy to turn on the additional Smart features and reach the internet. You can easily connect patients to Epic's MyChart BedsideTV so they can see lab results, medication lists and treatment plans.
Click this news link to watch how Geisinger St Luke's Hospital benefits from PDi SmartTVs: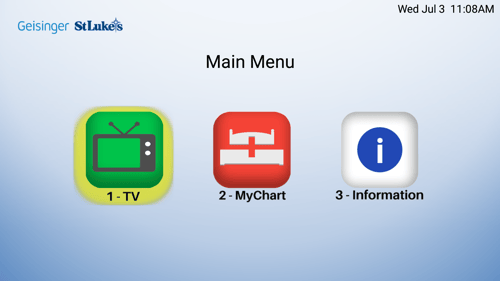 Adding Internet on a PDi SmartTV means you can give your patients links to educational videos, access to Zoom to video chat with loved ones or even the chance to use telemedicine for remote specialist visits. Of course, if you want to offer direct internet access through weblinks or social media, you can certainly do that, as well. It's your choice! The important thing is that your SmartTVs will be ready to expand their options as you need more features.
When you choose a SmartTV solution, you'll want to use one that's able to grow with you as your needs change. The A-Series SmartTVs by US-based PDi will help you future-proof your healthcare facility. When you need to expand your offerings to your patients, these patient TVs will be ready to evolve and meet your needs.