As part of our 40th Anniversary celebration, we're launching a special series of blogs throughout 2020. Each month you'll see insights from a different member of the PDi team. Our goal is to bring you more fully into the PDi family. Our first in this series comes to you from Glen Rocco, PDi Director of Business Development.
As the oldest and largest television design and manufacturing company in the nation, there are many reasons we stand out from the crowd. We're a family-owned and privately-held company focused exclusively on healthcare. Over the past 40 years, our solutions have evolved to meet technology requirements of today to provide patient entertainment and information. We help healthcare providers improve the patient experience.
Submit Your Testimonial Below & Help Us Celebrate 40 Years of Care
Our People Make Us Great
We're here to answer your calls. Our customer support team, PDi ProServices staff and sales team are all ready to help you find the answers you need when you call. You'll be talking with a real person who cares about you. At PDi, you aren't just another case number.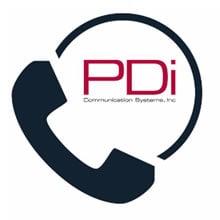 Small Enough to Care, Large Enough to Make it Happen
As we've advanced over the years, in electronics assembly and machine shop capabilities, several product innovations have begun as customer requests. When a customer has a specific problem, our team of engineers can help design a solution. As the manufacturer, PDi can be nimble to meet those design-build needs, and then commercialize them as a new product to the market.
Strong Present, Proud Past
PDi has been around for 40 years, and we've made some major changes since those early days in 1980. We have helped the market innovate, while we've advanced alongside it, from analog to digital to interactive and beyond. Let's take a look at a few key moments that set us apart.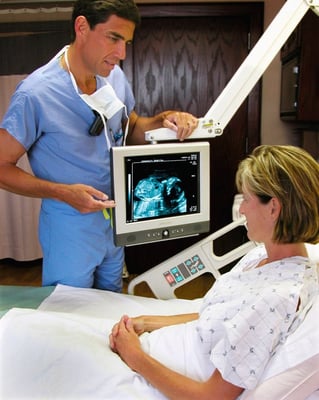 LCD Flat Screens in Healthcare
Yes, PDi created the first arm-mounted LCD flat screen television for healthcare. Because we're a privately-owned company, we don't need to appeal to a board and investors when making major pivots. We felt the market was shifting and anticipated that healthcare customers would want this technology as it became more cost-effective. So, in 2000, we built the industry's first healthcare-grade, arm-mounted LCD TV: the 15.1" Inova15. A few years later, we followed it with the Inova20 wall-mounted 20" LCD TV with a built-in pillow speaker connection and other healthcare features. We were ready to serve the market when the market was ready for us. Check out current model medTV systems here.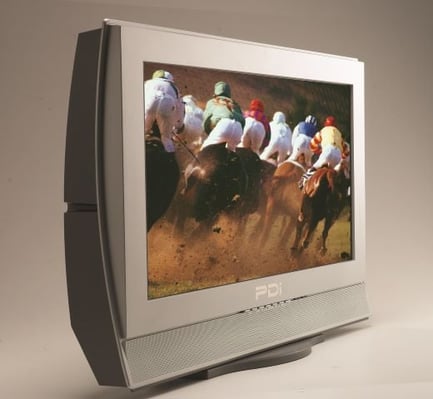 Switched from Upgrading Consumer TVs
Did you know, in the early days we used to take a consumer television and upgrade components to make it healthcare-grade? In 2003, however, PDi began building the 9" Persona P9 arm TV systems from scratch at the manufacturing plant in Springboro, OH. This ensured that all components were fully healthcare-grade and made specifically for the stringent requirements of the healthcare industry.
LED Screens Mean Smaller TVs
As LED television screens became more popular, PDi had the opportunity to push the envelope in terms of display sizes for PDi arm-mounted patient entertainment systems. In the beginning, arm-mounted TVs needed to be small – up to about 7". Now, however, facilities can install PDi arm televisions up to 19". This allows patients to have a better viewing experience, equal to a 90" wall TV experience. The heaviest PDi television was our Z13 that weighed 22 pounds and was a 13" display. Our medTV19 today weighs only 12 pounds and delivers a 19" display. PDi also builds UL-Listed LED wall Smart TVs from 24" up to 55" that weigh only 9.5 lbs and 51 lbs, respectively. Lighter screens really make a difference!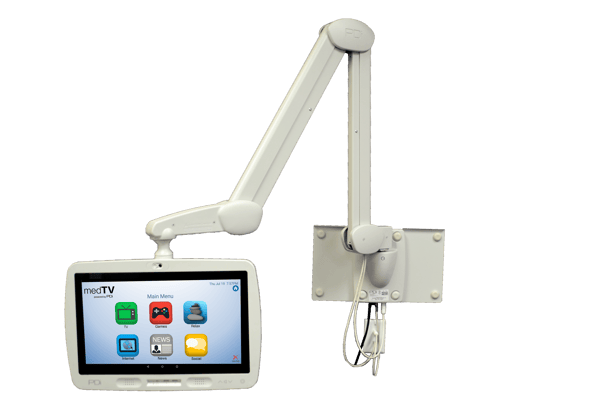 PDi builds complete solutions
At PDi, we build complete systems, not just TVs. PDi arm systems are designed to work together as a complete system. Throughout the years, PDi has been dedicated to intelligent engineering to make sure our arm-mounted products are always backwards compatible. Our new, bigger display devices can hang on the same arms our smaller devices once used, which makes renovations easy and affordable.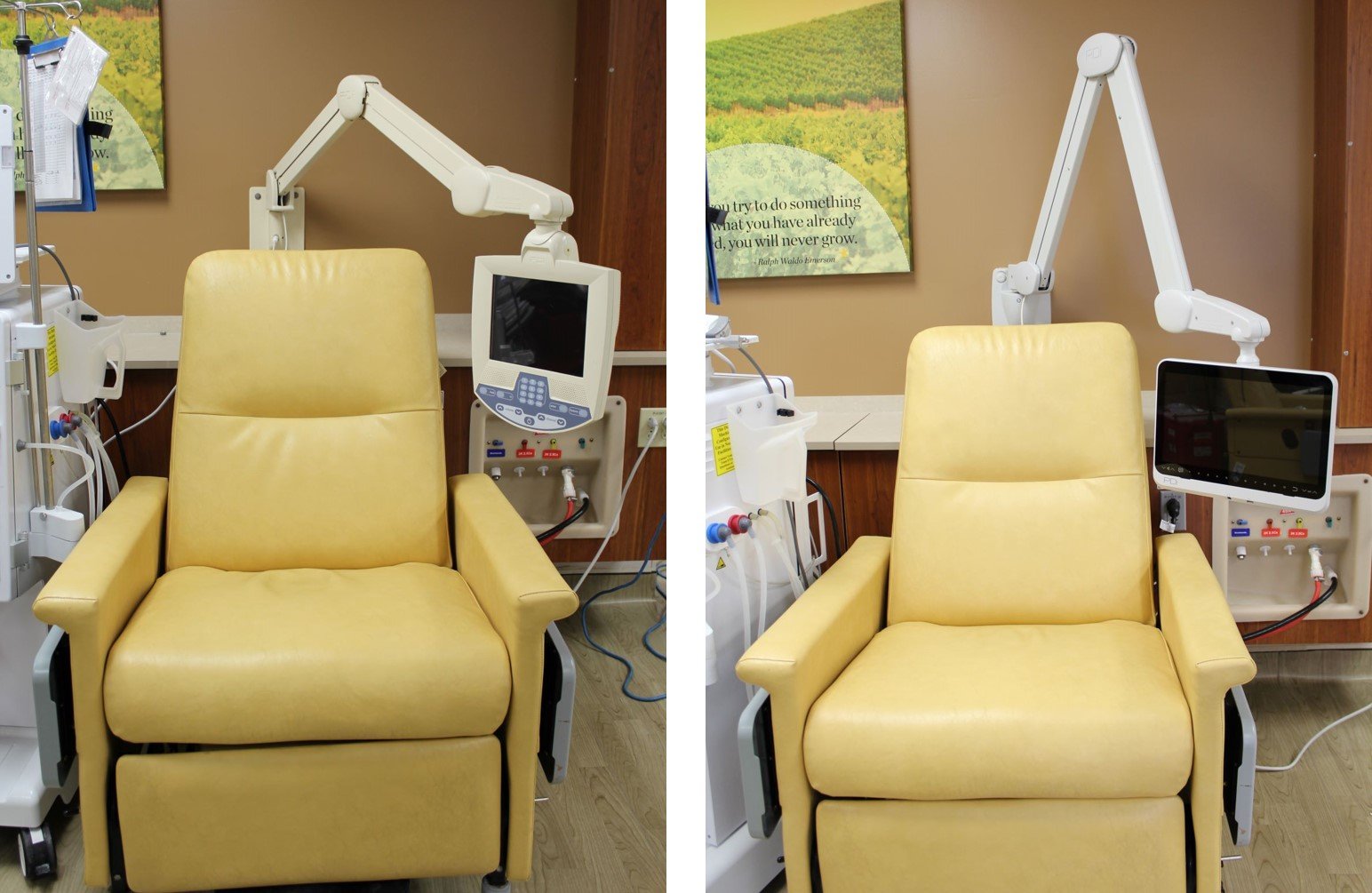 To help us celebrate our 40th Anniversary, we're looking for customers to share their testimonials. If you've purchased PDi products in the past (or maybe if you've recently renovated and upgraded your equipment), we invite you to click the button below to leave a short testimonial.
If you leave your testimonial by February 29, you'll be entered to win a $50 credit toward your next PDi purchase on our new medTV storefront on Amazon! Click below to get started, and thank you for choosing PDi.