Plan A Successful Patient TV Experience
Start to finish, we are with you every step of the way.
or call (800) 628-9870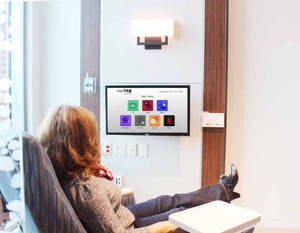 We help equipment specifiers and healthcare facility owners or managers understand the right patient TV solutions to fit a variety of building types and patient spaces. We know the right questions to ask to ensure you and your patients have a great experience.
It's very important to think about all aspects of the patient experience together with the project needs before ordering and installing patient TVs. PDi knows technology roadmaps from direct relationships with chip suppliers, board manufacturers, headend equipment suppliers, cable TV and DirecTV suppliers, and more.
No other healthcare TV manufacturer provides the depth or breadth of professional TV solution design, service, and support. We are your trusted partner to provide everything you need for safe, complete, fully integrated, hassle-free patient entertainment. We've been helping people do this for over 40 years.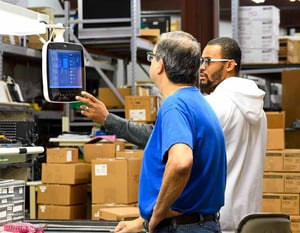 PDi experts understand the importance of the patient experience. We engineer, manufacture, select, install, and maintain complete A/V solutions to deliver entertainment and information content from a variety of input sources. We leverage your investments with backwards compatible TV equipment upgrades too. Our team will evaluate TV equipment for reuse on retrofits to save you money.
Allow us to come alongside you early in the planning process to ensure your project vision becomes reality. If the situation calls for in person service, PDi will send one of our factory trained technicians to your location to perform a site assessment and avoid common mistakes. We guarantee the task will be completed in a timely and efficient manner.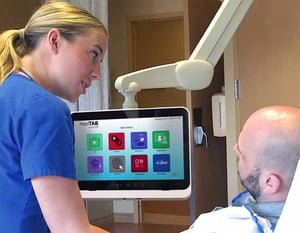 Just like at home, you have choices. Cable or satellite TV, local TV, streaming content, educational content and so many more decisions. PDi can quote DISH® or consult with you to ensure you invest strategically in cable TV options that best suit your patient populations and meet your needs.
Don't assume the risk of multiple contractors to put together a complex headend system We help select the right distribution equipment to ensure it is the best and most cost-effective solution the first time, a clean installation, and easy-to-maintain system.
We also have customizable SmartTVs and touchscreens. We offer affordable, cloud-based software tools and content management services to help customize the patient experience. Let PDi help you deliver meaningful, relevant content and empower your patients, or simply distract and satisfy patients with entertainment.
No one is more qualified to install PDi healthcare-grade entertainment systems than the company that designs and builds them. Our ANSI/TIA certified industry experts with over 40 years of experience will guide you in setting up the right infrastructure and proper cable installation to help you achieve your project goals.
We are problem-solvers who can remedy issues caused by inexperienced installers or unauthorized contractors. Because our skilled technicians are supported by our own PDi engineers, our work is always guaranteed to resolve your issues.
We help with environmentally responsible disposal of TV electronics too.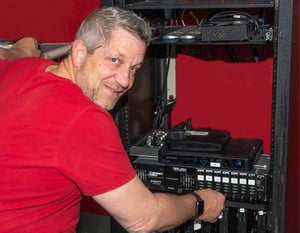 We help keep your TVs working and your patients happy. If you have questions or issues with your products, PDi and our ProServices team are always happy to lend a hand. The experienced PDi staff in Springboro, OH will assist you with live technical phone support and troubleshooting your issue so you can get on with your day.

Try us at (800) 628-9870 8:00 AM - 5:00 PM EST Monday – Friday or by email t1service@pdiarm.com. You can also simply visit our FAQs or online videos at PDiUniversity on YouTube.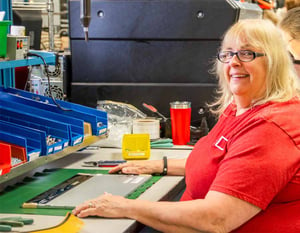 PDi customers depend on the quality of PDi products and the caring service from the people behind them.
Choose the coverage plan that works for you, with up to 5 years of no-hassle warranty. Our experienced factory-trained technicians perform inspections, maintenance, on-site repairs, upgrades, and adjustments with genuine PDi parts to ensure your equipment is always operating smoothly.
Trusted by many, large and small










"I am sure you have been told this before but PDi has excellent customer service. That's what makes a good company "great".
"The people at PDi are there to help. They answer phones and are problem solvers too."
"PDi are experts, who stand behind their products. You won't get pushed off to a third-party."
"We are really liking the PDi system you installed for us in our Dialysis Clinic. The installation and set-up went smooth, and operation is proving to be equally great! We are already seeing educational benefits to our patients."
"PDi is very helpful and great to know there is a service focused company still in operation in today's marketplace."
Director Patient Experience