You know that the patient experience is quickly becoming one of the most important aspects of the entire healthcare experience. Patients want quality care, and HCAHPS regulations have made the patient experience a key part of value-based care.
Below is a list of 5 healthcare podcasts that will help you to increase your understanding of the patient experience. Listen on your own time during your commute, lunch break, your workout routine.

1. To Care is Human, by The Beryl Institute
"Let's say we have the best patient satisfaction… we got the best rankings…None of that matters to the next patient. So, the next patient who shows up doesn't really care what you did for the last guy. They care 'what are you going to do for my family?' And so it's this constant need to be focused on that very next patient because you're being tested again." – Dr. David Feinberg
The Beryl Institute's To Care Is Human podcast is hosted by President and CEO Jason Wolf, Ph. D.
The first episode features an interview with Dr. David Feinberg, VP Healthcare at Google Health, focusing on the human experience.
2. touch point podcast, by touch point media, 5 Stars
Hosts Reed Smith and Chris Boyer discuss how digital marketing and online tools can impact patient engagement. Smith is a digital tech consultant for healthcare organizations. Boyer is a digital strategist for healthcare systems.
Episodes are full of actionable discussions that come with solutions, strategies and processes in healthcare. We recommend starting with Episode 77, How Patients Define the Patient Experience, with guest host Dr. Jason Wolf of The Beryl Institute.
Promising Review:

3. Studies in Empathy, by

Cleveland Clinic

,

4.5 Stars
Studies in Empathy is hosted by Adrienne Boissy, Chief Experience Officer at the Cleveland Clinic. This healthcare podcast takes on the concept of empathy in the patient experience.
Thought leaders in the healthcare space come to discuss the human side of healthcare. Their episode from March 5, 2019 is an interview with Dr. Amy Windover from the Center of Excellence and Healthcare Communication.
Promising Review:

A list of patient experience podcasts would not be complete without The Patient Experience Podcast. The podcast is hosted by Professional Recovery Consultants' Chief Client Officer John Cook. Starting over three years ago, the podcast helped executives understand how important the patient experience is to their healthcare journey.
In the February 2019 episode, Cook defines "real leadership" in the context of healthcare. He explains how change begins from within the organization.
Promising Review:

The Patient Activation Network Podcast provides a platform for patients to share their stories with others.
Host Matt Cavallo created the network and the podcast after being diagnosed with multiple sclerosis in 2005. He wanted to connect people living with chronic illnesses and to inspire and educate their providers with the patient story.
Their Share the Care episode tells the story of Sheila Warnock, who became the caregiver for multiple people in her life. The episode intends to encourage and educate new caregivers on their new role.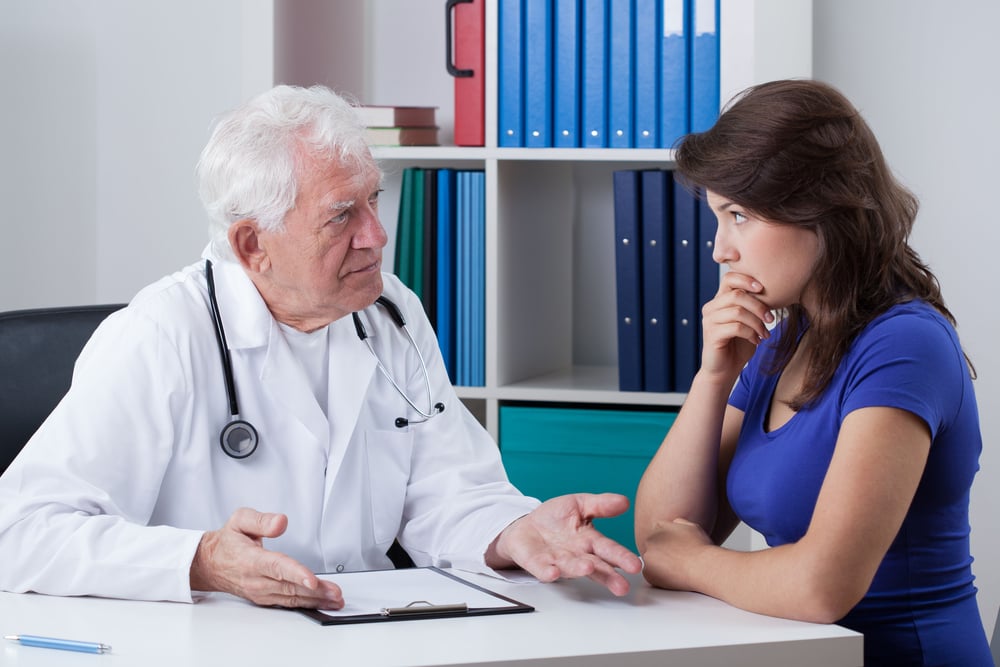 Not wanting to subscribe to these excellent healthcare podcasts? We have curated the following list of 12 healthcare podcast episodes specifically about the patient experience.
Patient Experience Episodes in Healthcare Podcasts
So, are you going to try out any of these podcasts? If so, let us know which was your favorite in the comments below. These healthcare podcasts have a variety of tones and formats. Find your favorite one and share your thoughts in the comments!