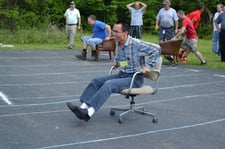 As part of our 40th Anniversary celebration, we're publishing a special series of blogs throughout 2020. Each month you'll see insights from a different member of the PDi team. Our goal is to bring you more fully into the PDi family. Our eleventh blog in this series comes to you from Doge Huang, Electronic Design Engineer.
The PDi team is a family, and countless employees have told you that throughout this year through their blogs. No matter our individual stories, we have all chosen to work for this heart-centered company. I've been a member of the engineering team since 2013. It has been a great experience working on each of our products to make them the best that they can be for a great customer and patient experience. PDi employees also know how to have great fun!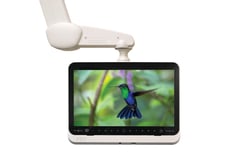 Before joining PDi, I had 13 years of experience in research and development of LCD TVs. I believed I could make significant contributions to the company as an electronic design engineer, and they thought the same thing. I also knew that I could see both professional and personal growth while working here, and that has certainly happened.
To echo what many of my colleagues have said throughout this year - the people who work here make this company what it is. Everyone's hospitality is so great, and we are all focused on and committed to our ultimate goal: helping to impact the patient experience through the healthcare-grade TVs we design, manufacture and sell.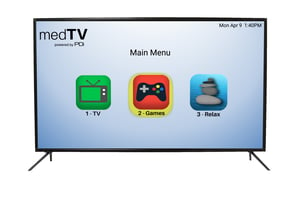 As a design engineer, much of what I do involves troubleshooting and problem solving to ensure that everything electronic is working the way it should. Sometimes this means devoting a lot of time to one particular task. I really enjoy this, though, and especially the incredible feeling of accomplishment when the project is done.
Now, some of my favorite memories here at PDi are our company picnics at Coney Island. We've had them in a number of different places, but Coney Island was always a lot of fun. We'd get to bring our families, enjoy the beautiful day and the water park, and then come together as a community to share a meal. On top of this, we'd have raffles, giveaways and door prizes to add to the fun! It's really such a nice perk of working for a great company like PDi.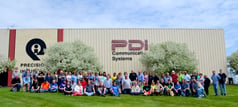 Whether it's at the company picnic or in the engineering lab on an average Tuesday, I'm always glad I chose to work at PDi back in 2013. Our team is incredible and our products are powerful and help brighten patients' days. By working together to solve problems and brainstorm new ideas, we're able to create solutions and products that meet our customers' needs so they can delight their patients.
That's what it means to be part of the PDi family.