Largest TV maker in the USA.
You read that right. We design, manufacture, sell, and service complete healthcare televisions in Springboro, Ohio.
Unlike consumer TV brands, PDi healthcare-grade TVs deliver the care and attention to keep your patients safe, entertained, and informed.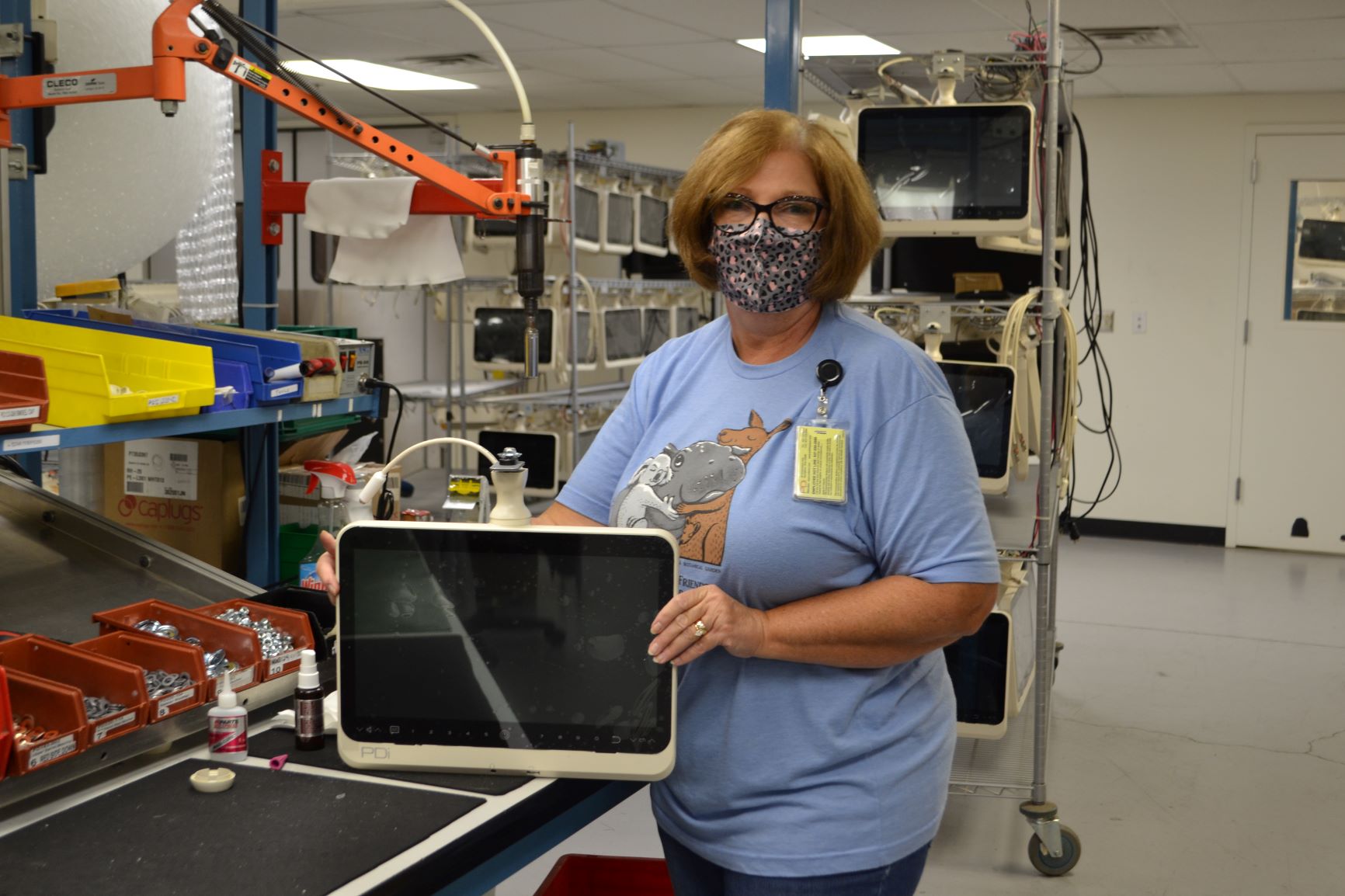 At PDi, healthcare TVs are not just another product line, it's all we build in Springboro OH, USA.

We proudly build complete arm-mounted patient TV systems to fit every healthcare setting.

It's not just one size fits all either. Our small batch production runs allow PDi to produce exactly what you need.

We consistently produce the same models of high-quality arm TV and large screen hospital TV models.
Our 40 year history of innovations come from listening and solving healthcare customer pain points.

As a small, nimble American manufacturer, we can do that!

We create complete, modern, and hassle-free patient TV systems so you can focus on other standards of care.

PDi cares about your patient technology investments too. That's why we standardize and build backwards compatible and repairable patient TVs, to extend and lower the cost of ownership for PDi arm TVs.
From planning and design, purchase, installation and implementation, repairs or upgrades and more, you can consult with the PDi team of experts to ensure the right solutions to fit your needs.

PDi is most trusted to provide everything you need for safe, UL-Listed, fully integrated patient entertainment.

We proudly answer phones at PDi and stand ready to answer your technical support questions.

Try it now - call 800.628.9870, Ext 3486.
Trusted by many respected healthcare providers










Plan.
Build.
Customize.
Install.
We are with you every step of the way.