Healthcare experiences can feel overwhelming. Most patients seek comfort. This comfort can come from reassuring actions from the clinical staff, or maybe an extra blanket brought in by a visiting loved one to the hospital or clinic patient.
The comfort we crave, especially when in uncertain or overwhelming healthcare situations, often comes from interacting with things that feel familiar to us. This includes our technology, as it continues to play an ever-increasing role in our lives.
Think about the last time you were in a hospital or other healthcare facility. Your provider may have been typing furiously throughout their visit with you, or maybe they waited until afterwards to record their notes. You may have been hooked up to some sort of machine that beeped or buzzed or made some other sort of annoying noise. At the very least, there was likely at least one piece of technology in the room that you didn't recognize and that might have been overwhelming.
None of this technology provides comfort, and while it might help providers offer better care, it's likely not helping the patient experience. Instead, personal tablet technology or a classic wall television are excellent choices to use technology to improve the patient experience.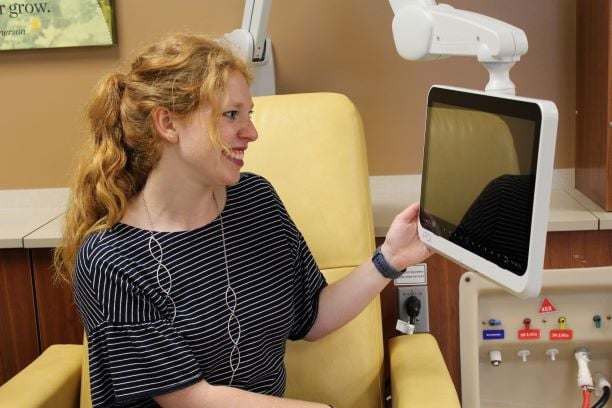 Comfort Through Technology
Giving patients access to technology that feels familiar and comfortable can help ease their concerns, calm their stress and improve their experience. Many people nowadays turn to their phones, computers or other technology when they need a distraction. By providing them with similar healthcare-grade technology, you can provide a novel experience that's different from their own devices, but still similar and familiar.
Make your technology memorable so that patients recall it when filling out their HCAHPS or other post-treatment surveys, and so they're ready to share their experience with those who might ask. According to the Beryl Institute, the patient experience is important beyond scores, but sometimes decision makers need to hear the word "surveys" to understand the priority. Technology is one of the most effective ways to influence the patient experience.
Playing simple games on a phone or tablet has become a popular pastime and distraction for many people. It can be even more fun to play on a screen that's bigger than your phone. Besides, bigger screens can also help patients feel more comfortable in a healthcare setting. Personal patient televisions and tablet devices bring the entertainment right to them. If the devices are securely mounted, patients don't even have to worry about holding them for long hours of treatment or trying to find a comfortable position.
Being in the hospital can make patients feel disconnected from their friends and family, or the outside world in general. Providing them with an easy way to reach the internet, email or social media can help them regain some of that connection. Having a UL-Listed, arm-mounted patient tablet at the bedside lets them log in easily without needing to worry about taking care of, charging and not losing their personal device.
A Home-Like Television Experience
Home-like technology expands beyond personal bedside devices, too. Healthcare-grade, flat screen HDTV's are another way to make patients feel more at home. As consumer television screen sizes continue to grow, people have become accustomed to watching a large HDTV from across the room. If you can provide that experience or one similar, you can help patients relax and feel more at home.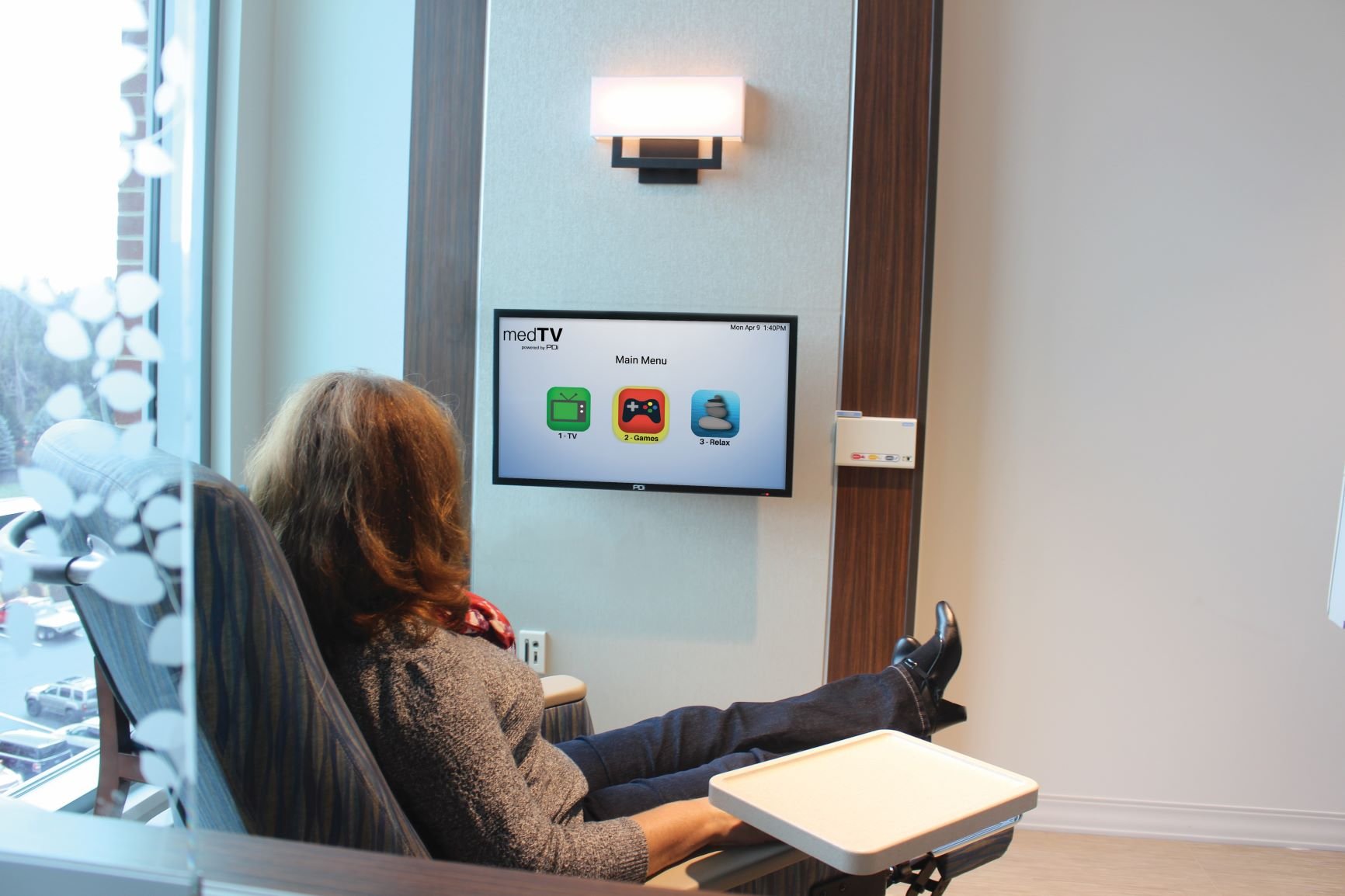 Being able to tune in to a favorite show or catch a sports game can help the patient feel more in control of their situation and remind them of the comforts of home. Wall televisions also help involve any visitors the patient may have in the room. Whether they're sharing a movie or playing a game together, patients and families can often feel more connected through the TV.
At the end of the day, the more comfortable patients feel, the more likely they are to enjoy their experience, even just a little. Implementing home-like technology can make a significant impact for patients and their experience.
Learn more about how medTV can improve the patient experience.