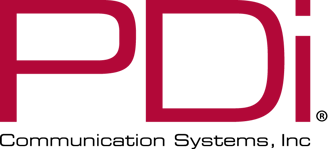 A values-driven organization
We do what is right
We continuously improve
Our employees are passionate about our business and define who we are
We build creative solutions
PDi Gurus
If you haven't met Glen and Kevin yet, you will want to get to know them. Glen knows everything PDi and conducts thorough, convenient product demos daily via webinar. Kevin knows everything to help you customize PDi Smart TVs. Get Genius Smart, and Go GENiO!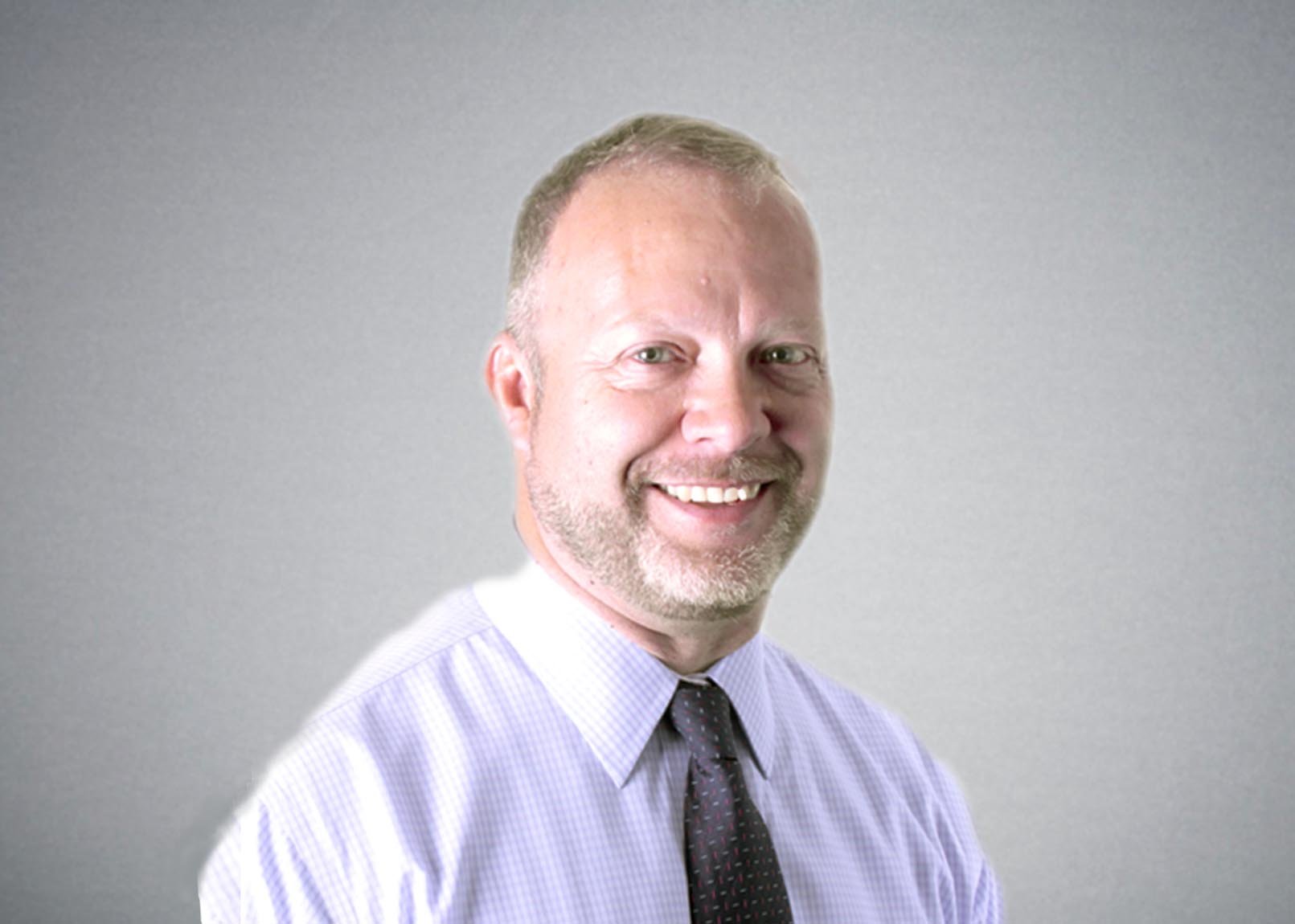 Glen Rocco
Director of Business Development
Glen hears client issues and can visualize PDi solutions to meet unique needs. Having joined PDi in 1988, he is expert at combining electrical and mechanical with practical. Outside of PDi, he enjoys woodworking, fishing, and his kids. FUN FACT: Glen can water ski barefoot!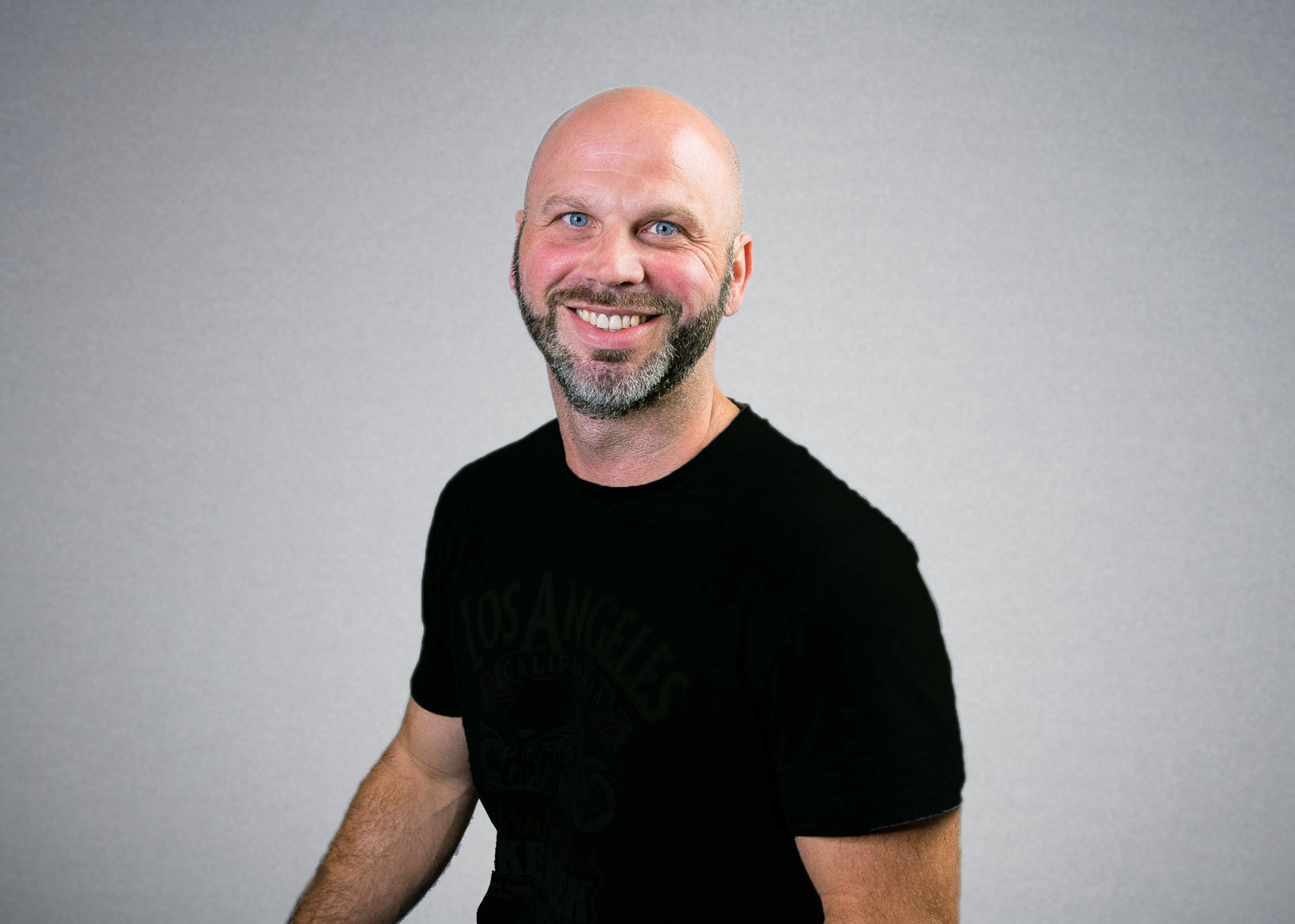 Kevin Wipperman
Integrated Solutions Product Manager
Kevin joined the PDi family in 2011. As the Integrated Solutions Product Manager, he puts himself in our clients shoes to find the fastest, easiest ways to help both patients and staff. He is great at finding creative solutions to client needs, perhaps honed from his love of small engine repairs. FUN FACT: Yes, Amanda is his wonderful wife!
Sales
Lean on this enthusiastic technical sales team for a positive experience. We offer direct support and live webinars whether you are a healthcare facility staff person, equipment planner or specifier, authorized PDi distributor, reseller or installer.
Cyndi Kisenko
West Region Manager
You can trust that Cyndi will get you everything you need the first time. Having sold PDi products for over 16 years, she brings a wealth of knowledge, understanding, and customer care. FUN FACT: This first-time grandma loves showing off her 2003 Mach 3 Mustang!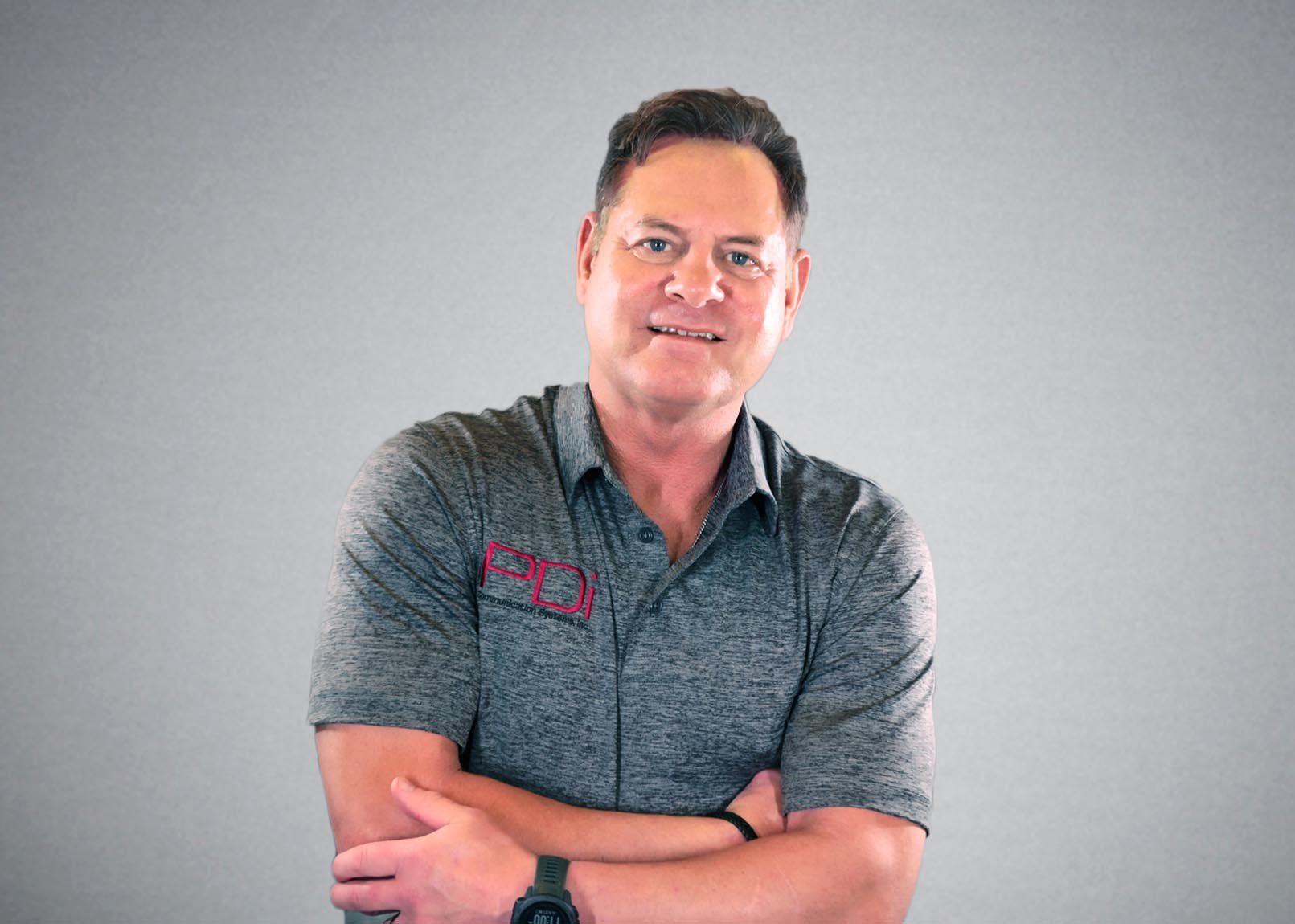 Matthew Lindemann
South & Mid-Atlantic Region Manager
Fluent in Spanish, Matthew excels in making connections to deliver a better patient experience with PDi technology. He rarely sits still and enjoys golfing with his daughter, tennis, swimming and beach time with family. FUN FACT: Matt loves to make people laugh!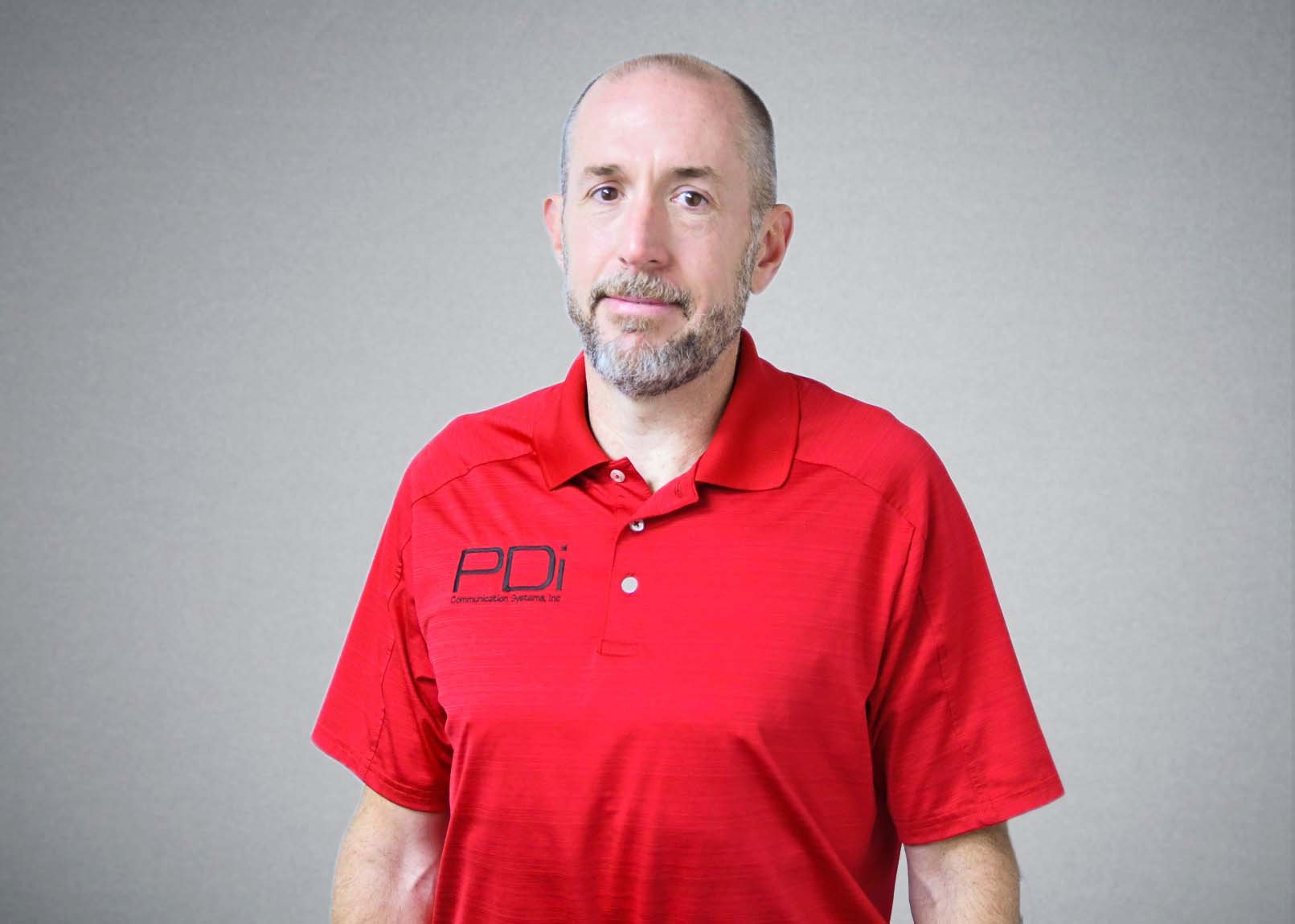 Rich Chuck
North Region Manager
Having worked in hospitals around the globe for over 25 years, Rich has a deep appreciation for top quality patient entertainment and information solutions available to patients and families. Rich is a Navy Veteran and appreciates that PDi is an American manufacturer. FUN FACT: He even once delivered a baby!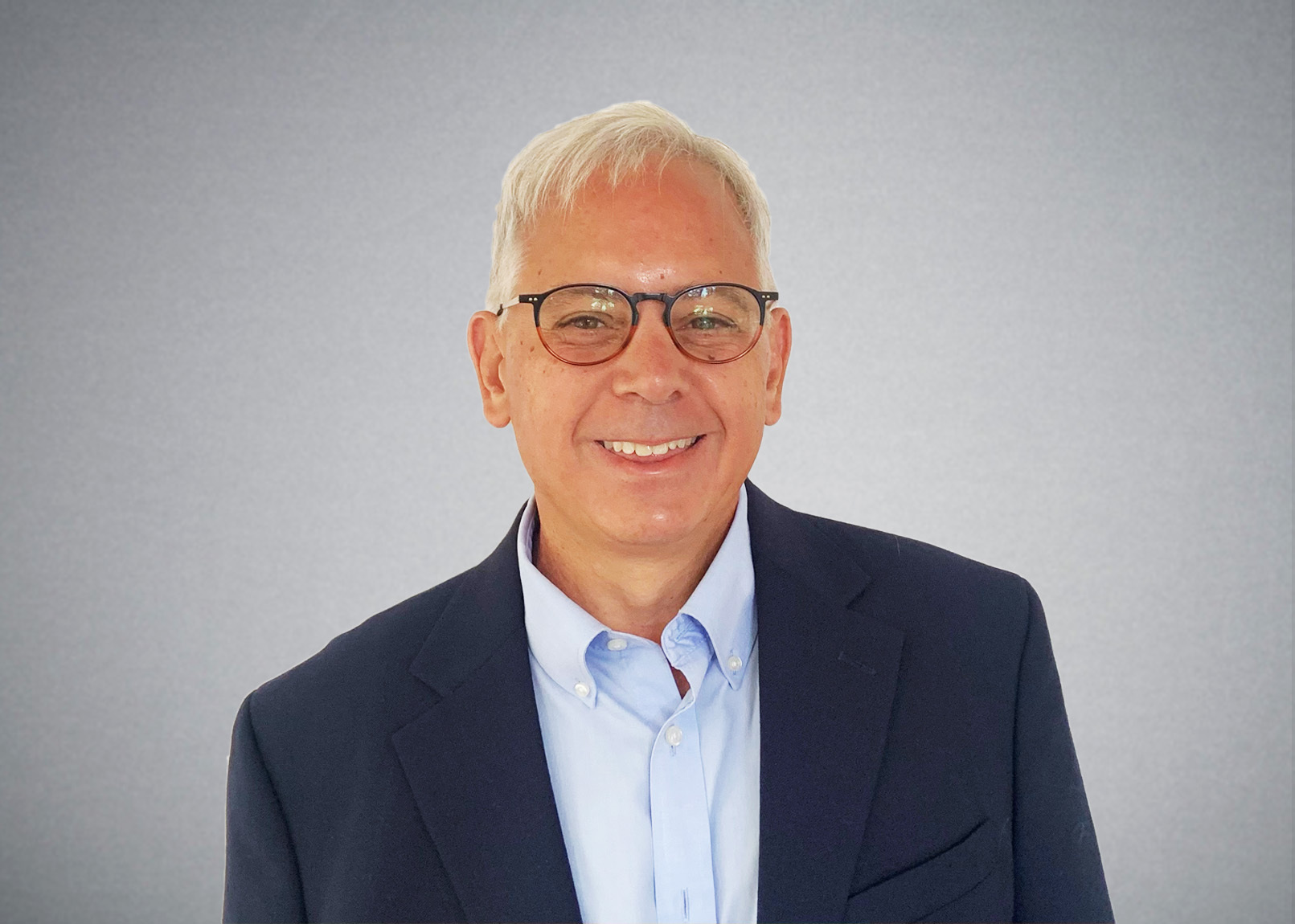 Jeff Conrath
Regional Sales Manager
Jeff brings to PDi an engineering background plus 20 years of experience bringing valuable products to med/surg teams. He joins the PDi passion for supporting healthcare with the best possible tools to provide exceptional patient care. FUN FACT: Jeff enjoys travel, hiking, biking, and watersports with his wife and five children.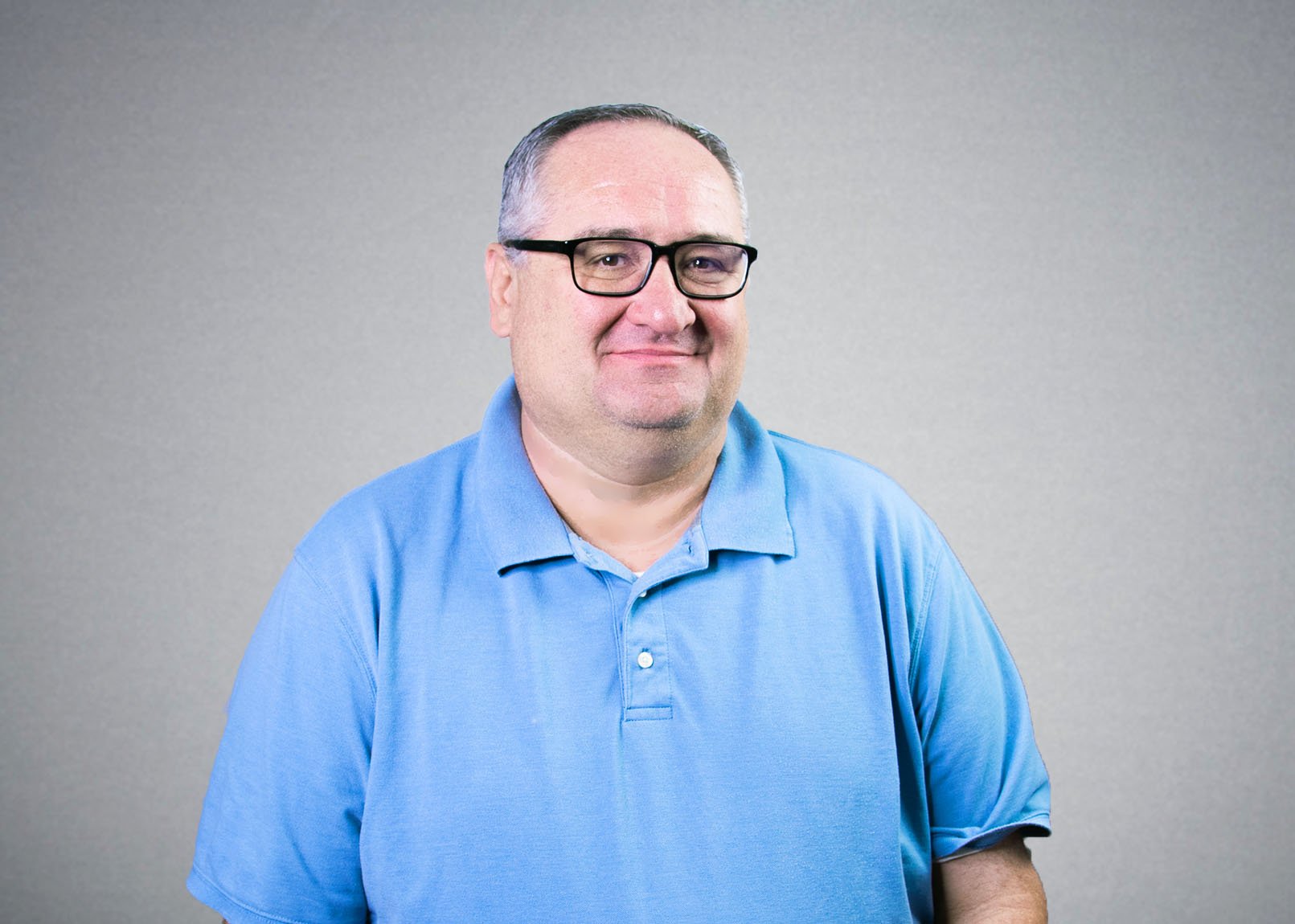 Mike Wolfe
Technical Sales Specialist
Mike loves to challenge assumptions, try new things, and always follow the Golden Rule: treat others the way you want to be treated. He appreciates how PDi ownership and leadership truly cares about its' people and quality of our products. FUN FACT: Born in Colorado, Mike moved away from Ohio twice. He says he is "Truly a Buckeye for Life" now!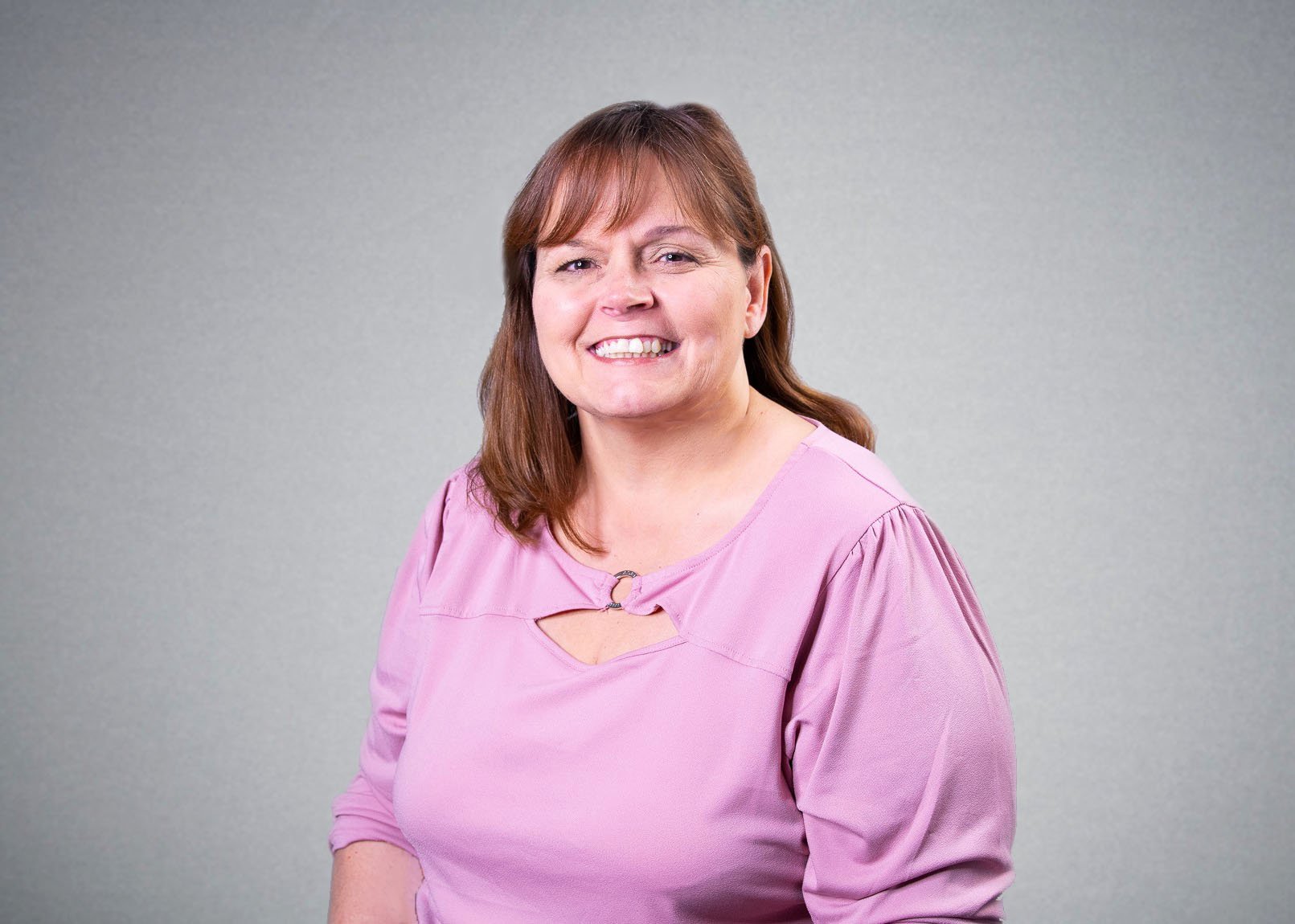 Anna Kollmorgen
Customer Service Rep
Anna brings over 20 years of customer service experience and knows first-hand the value of PDi personal TVs. After her child had complications from tonsil surgery, she was using the bedside personal PDi TV and the nurse said "oh our patients like that set much better than the one on the wall." She agreed. FUN FACT: Anna-Marie does not have a middle name!
"Amanda Wipperman with the PDi team went above and beyond in delivering exceptional customer service during a shipping fiasco. We were under a tight deadline for a customer, and the shipping company lost our shipment and gave the wrong tracking information. After contacting the shipper and realizing the package wouldn't arrive in time, Amanda switched carriers and even told us to keep the extra item once it arrived. She was an excellent communicator and kept us in the loop every step of the way. Amanda navigated the whole process seamlessly and saved our relationship with our customer. You can count on PDi—they have your back and do what is right."
KAK Industrial Supplies LLC
Thank you for your exceptional customer service.
The passion, pride, and integrity that you find in PDi employees is a culture that is very rare in companies nowadays. Their focus is how they can provide the best experience to the end user, the patient. This is why I love to work with them!
Desert Techs Services, LLC
Thank you for the outstanding service and support! The PDi system has made a significant difference in the quality of life for my mother-in-law. She just turned 95 and is looking forward to a big birthday party at 100!
Services
No one knows our products as well as we do, since we are the manufacturer. Our PDi ProServices team delivers personal technical support every step of the way from planning, thru guaranteed installations, TV upgrades, and repairs or troubleshooting. How can we help you?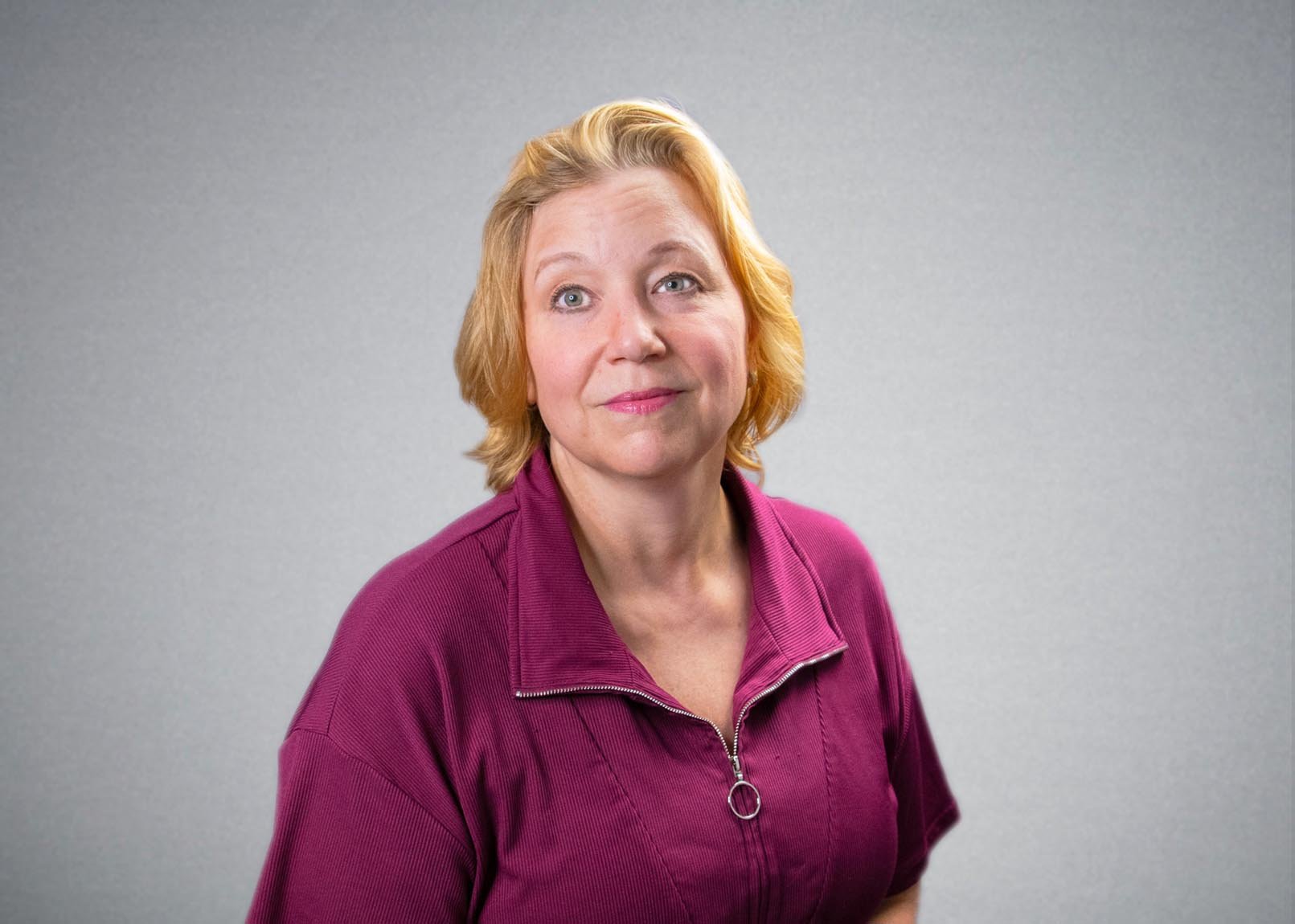 Helen Dahlgren
Director of PDi ProServices and Customer Experience
Helen believes everyone wants to be heard, especially when something doesn't work the way they expect. She excels at asking the right questions for planning the right solutions, and in managing the service teams. FUN FACT: Helen enjoys birdwatching in her yard, and tries not to be distracted by her resident groundhog!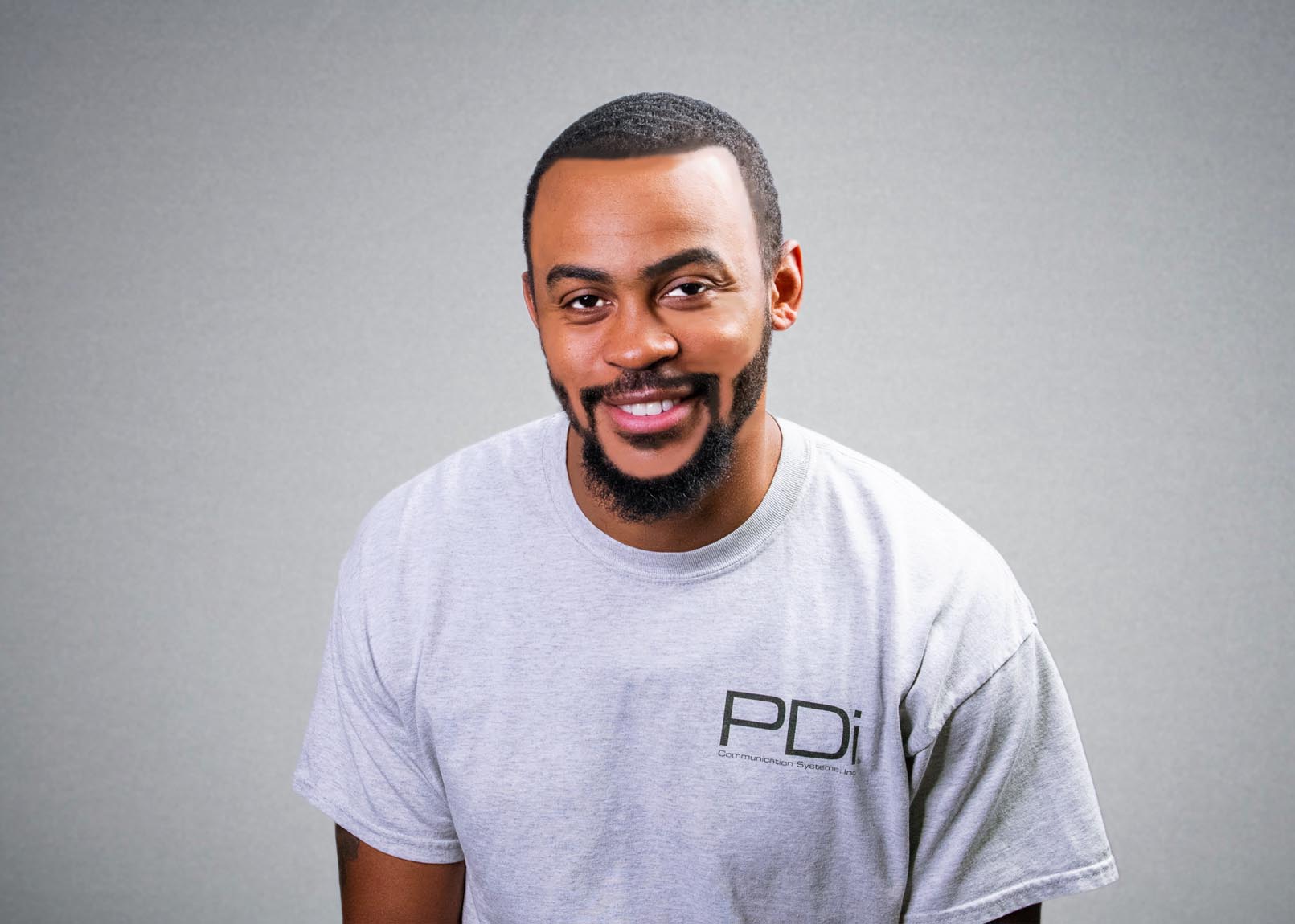 Paris Holland
Service Supervisor
Since 2010, the calm demeanor and depth of product knowledge is what PDi customers truly appreciate in working with Paris for technical support. He will ensure the best customer and patient experience. FUN FACT: Paris loves anything football, even playing 12 years as a Semi-Pro Football athlete.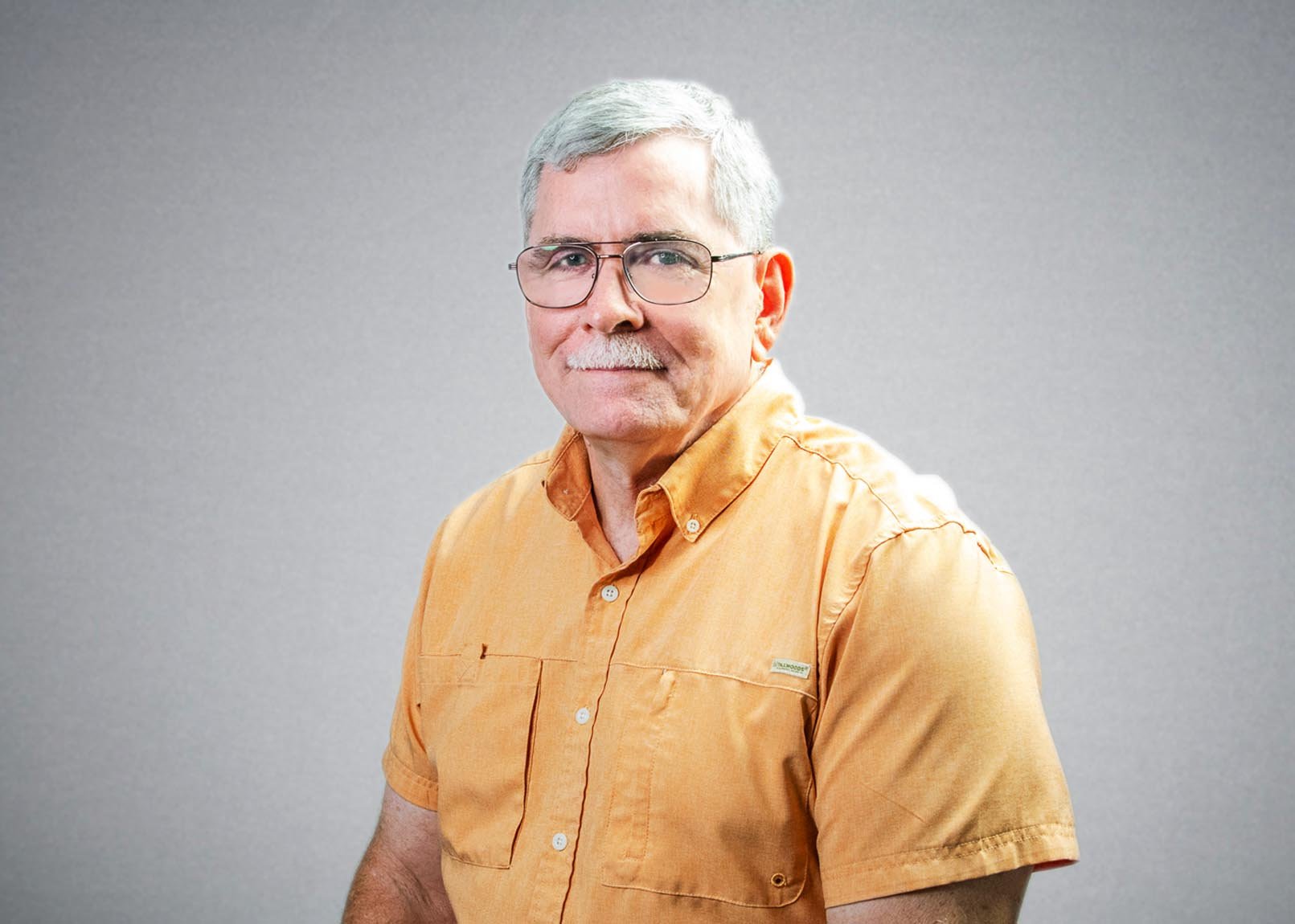 Greg Balter
Team Leader, Service Operations
Making things happen in a timely, accurate way is what Greg excels at for PDi customers! Let him coordinate PDi services so you can focus on what matters, the patients. FUN FACT: Born and raised in CA, Greg enjoys mowing the lawn in Ohio.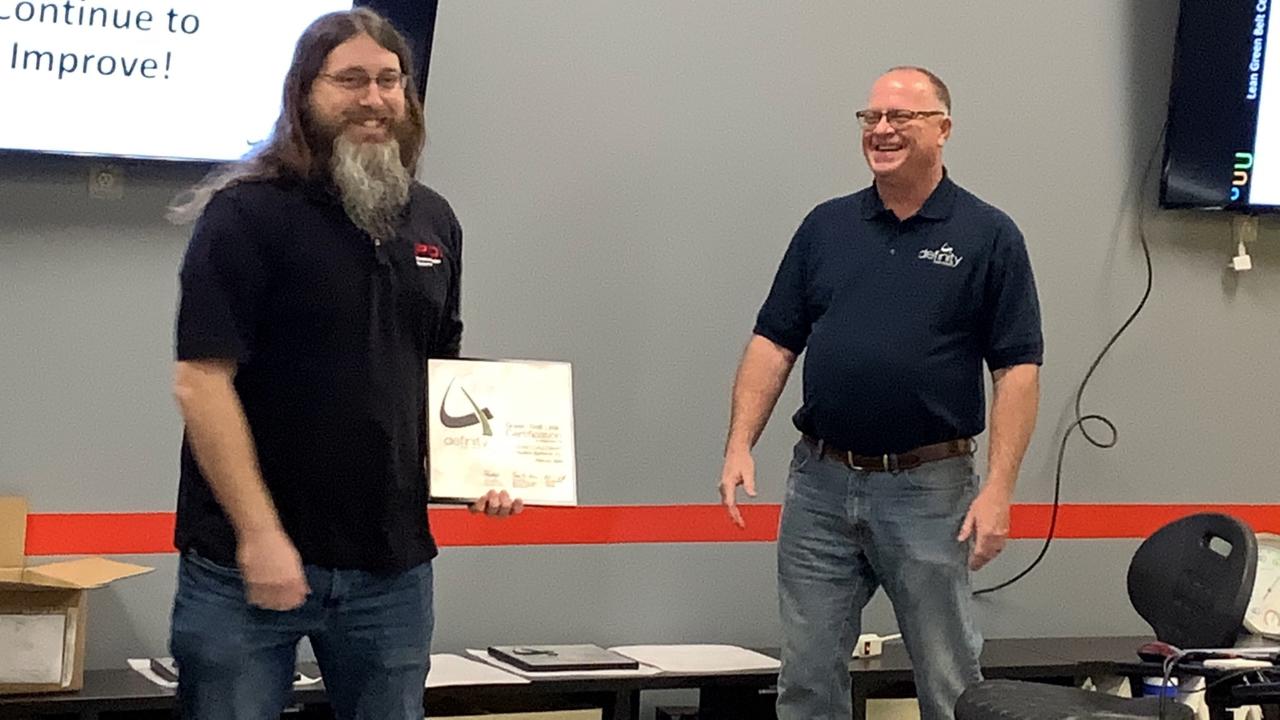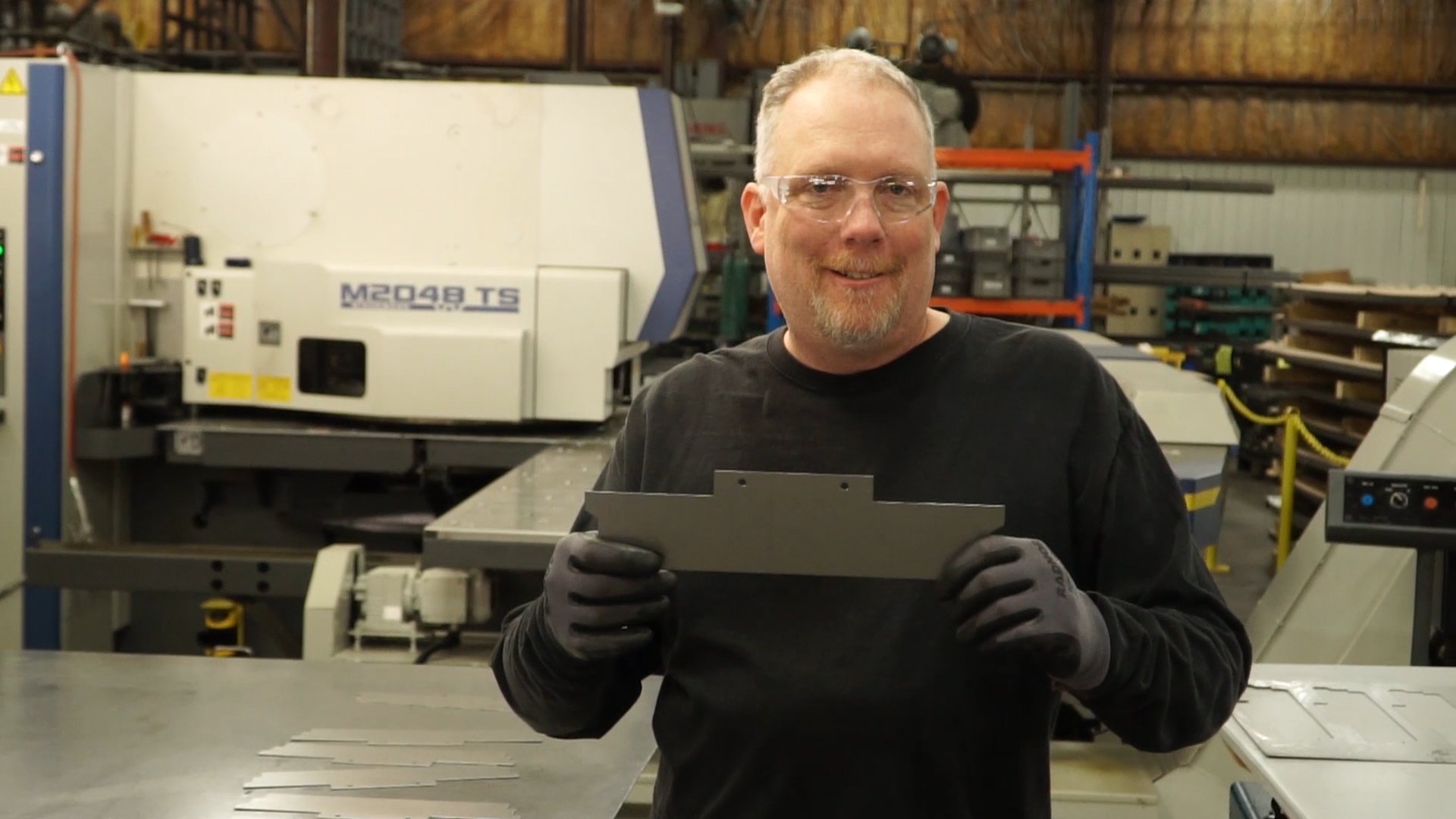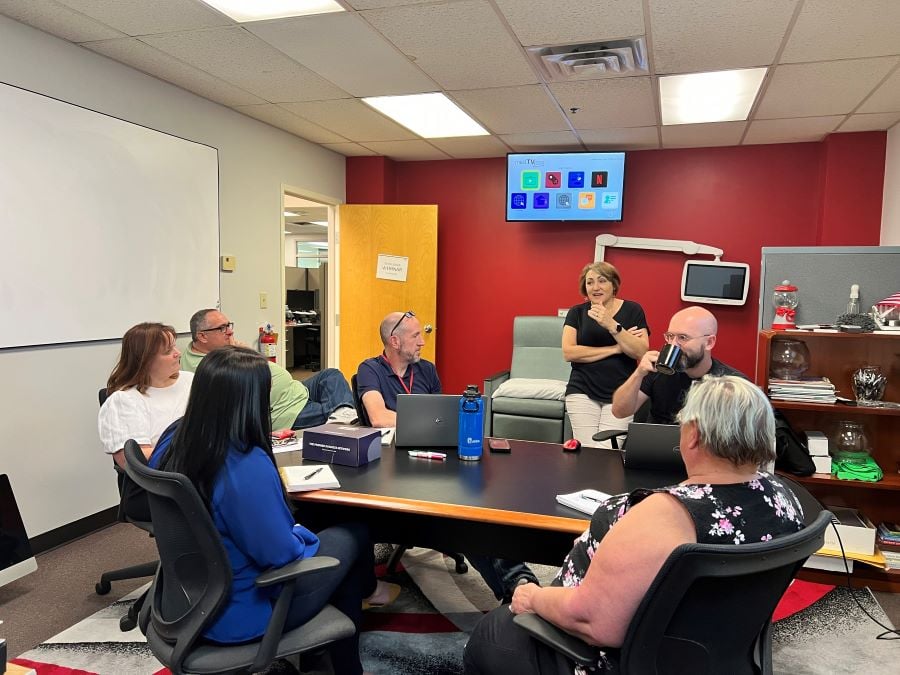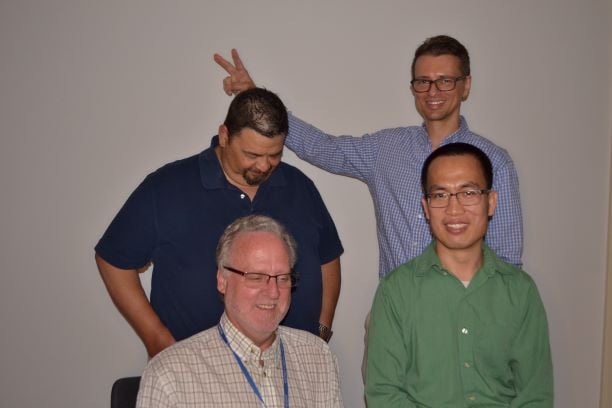 Marketing
You can count on this team to ensure transparent, relevant, and accurate information and to be as helpful as possible regarding PDi solutions and services. We champion consistent (yes, almost obsessive) brand integrity.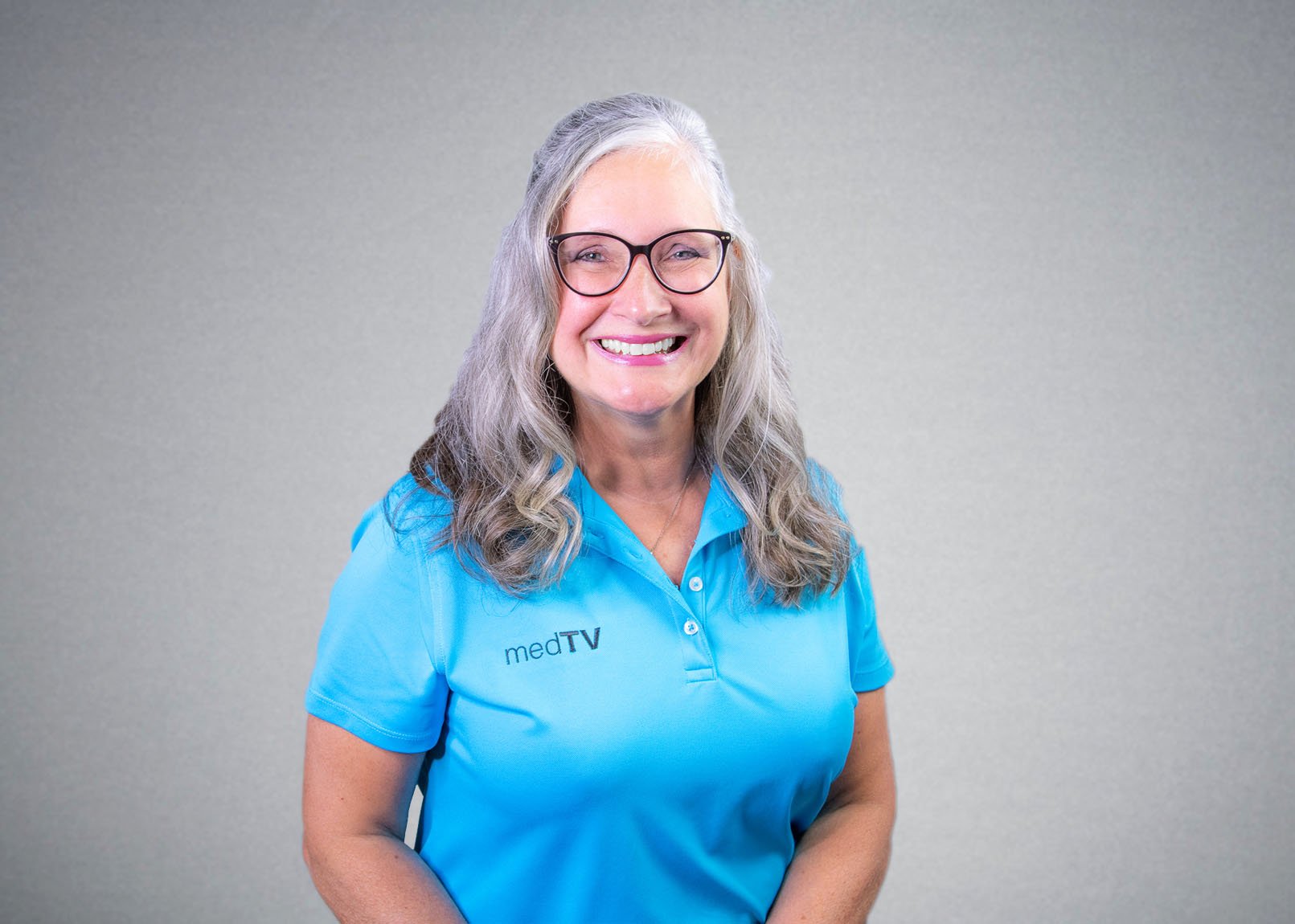 Cat Saettel
Marketing Manager
Aligning succinct PDi value props with the buyer's needs is what our owner Lou wishes for Cat. He once emailed her the definition of succinct; when you feel like family you can do things like that! She hopes to achieve this objective for Lou and all PDi visitors. FUN FACT: If not out four-wheeling, Cat is likely enjoying at least 1 of her 11 grandchildren.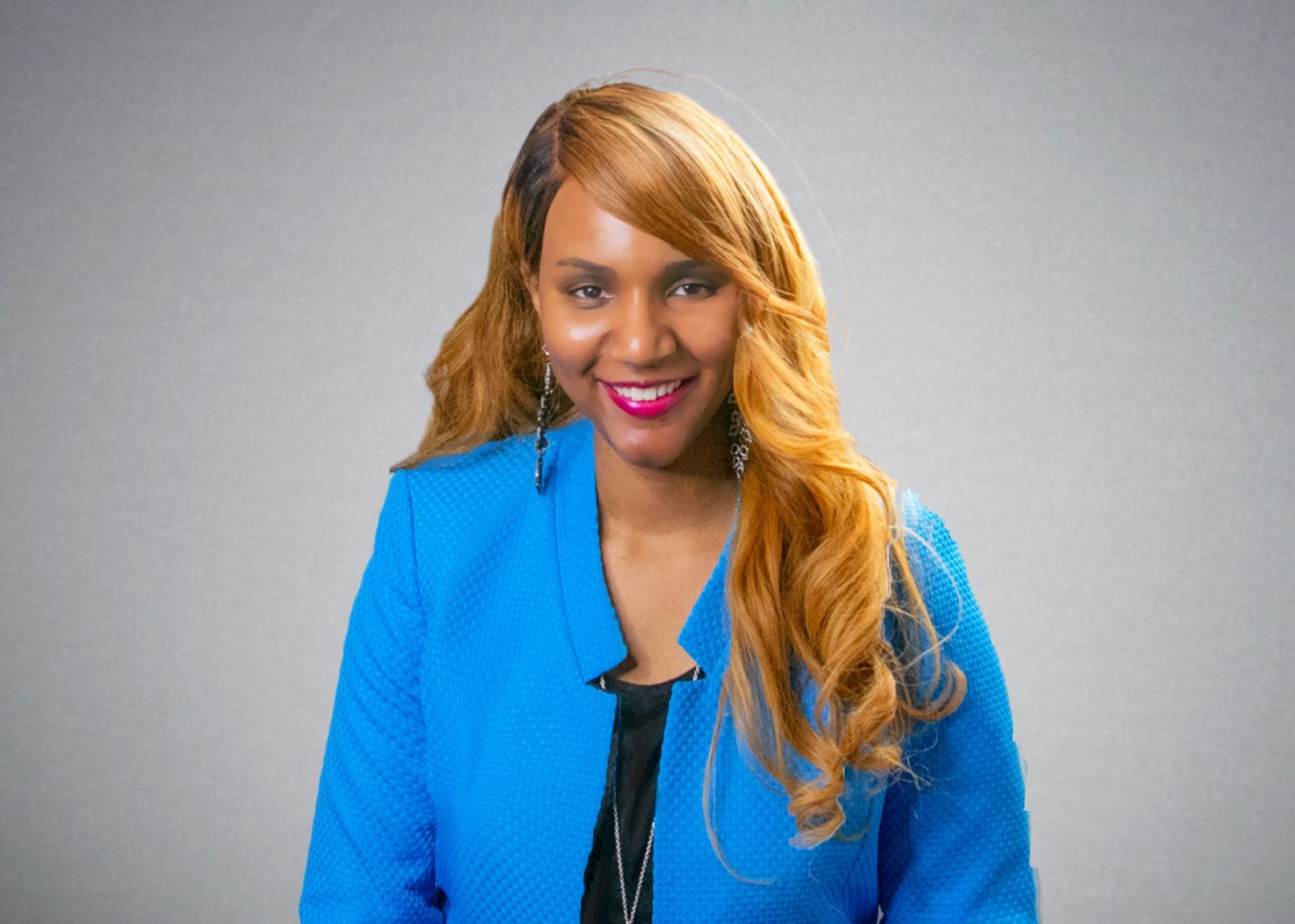 Amber Polk
Marketing Communications Specialist
Amber brings 15 years experience and a passion for creative media and graphics. She is an asset to PDi to highlight the quality of our teams and products, as she came over from our ProServices team. She loves to travel with her new dog Flynn, who is her heart and joy! FUN FACT: She says skydiving is awesome!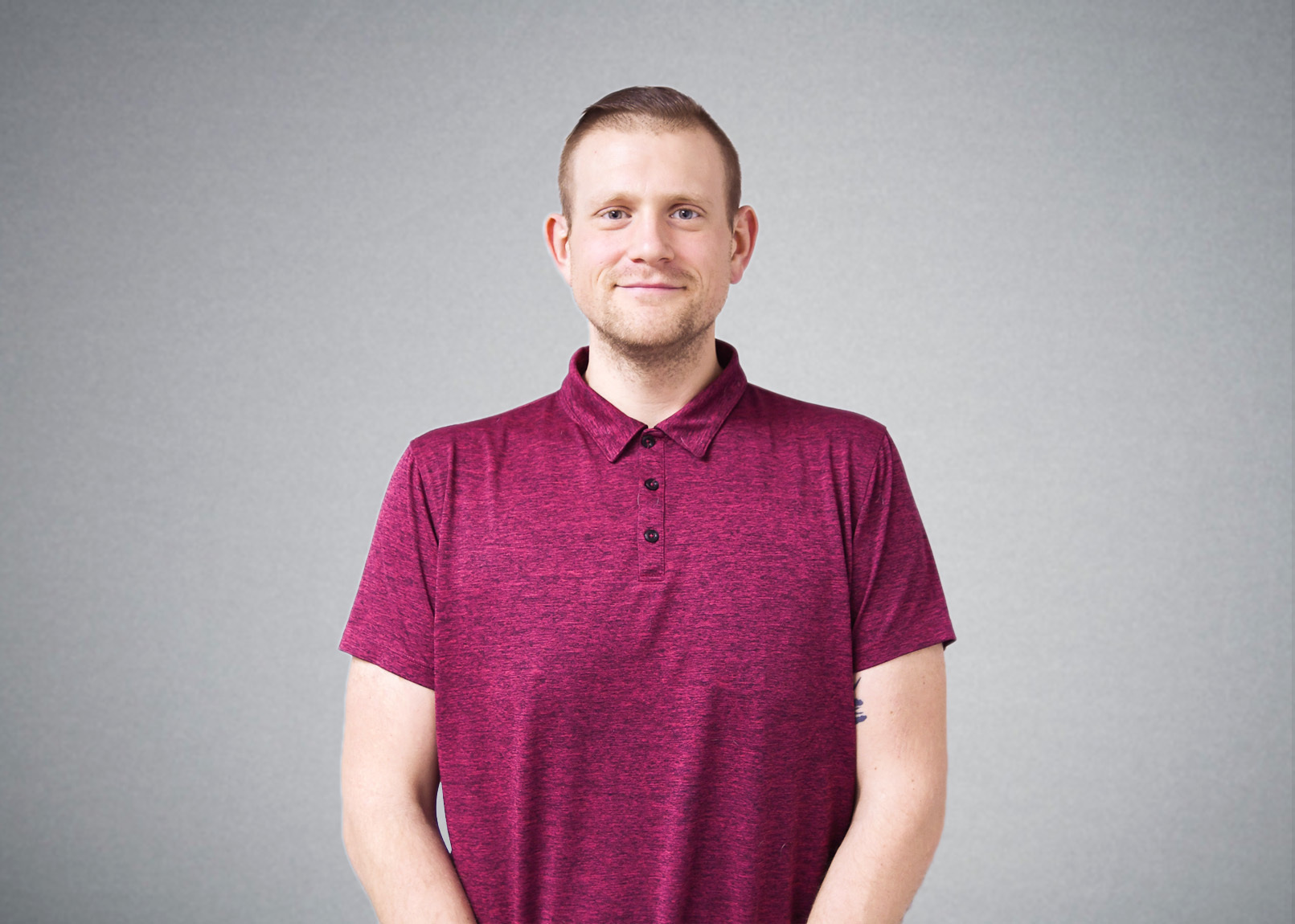 Scott Davis
Marketing Specialist
Scott is a welcome addition to the PDi team, and comes to us with a unique background! Prior to discovering his love for marketing, Scott was a genetics engineer and high school teacher. Outside of work, Scott likes to go hiking, camping, and coach football. FUN FACT: He is training to run a 48-mile ultramarathon!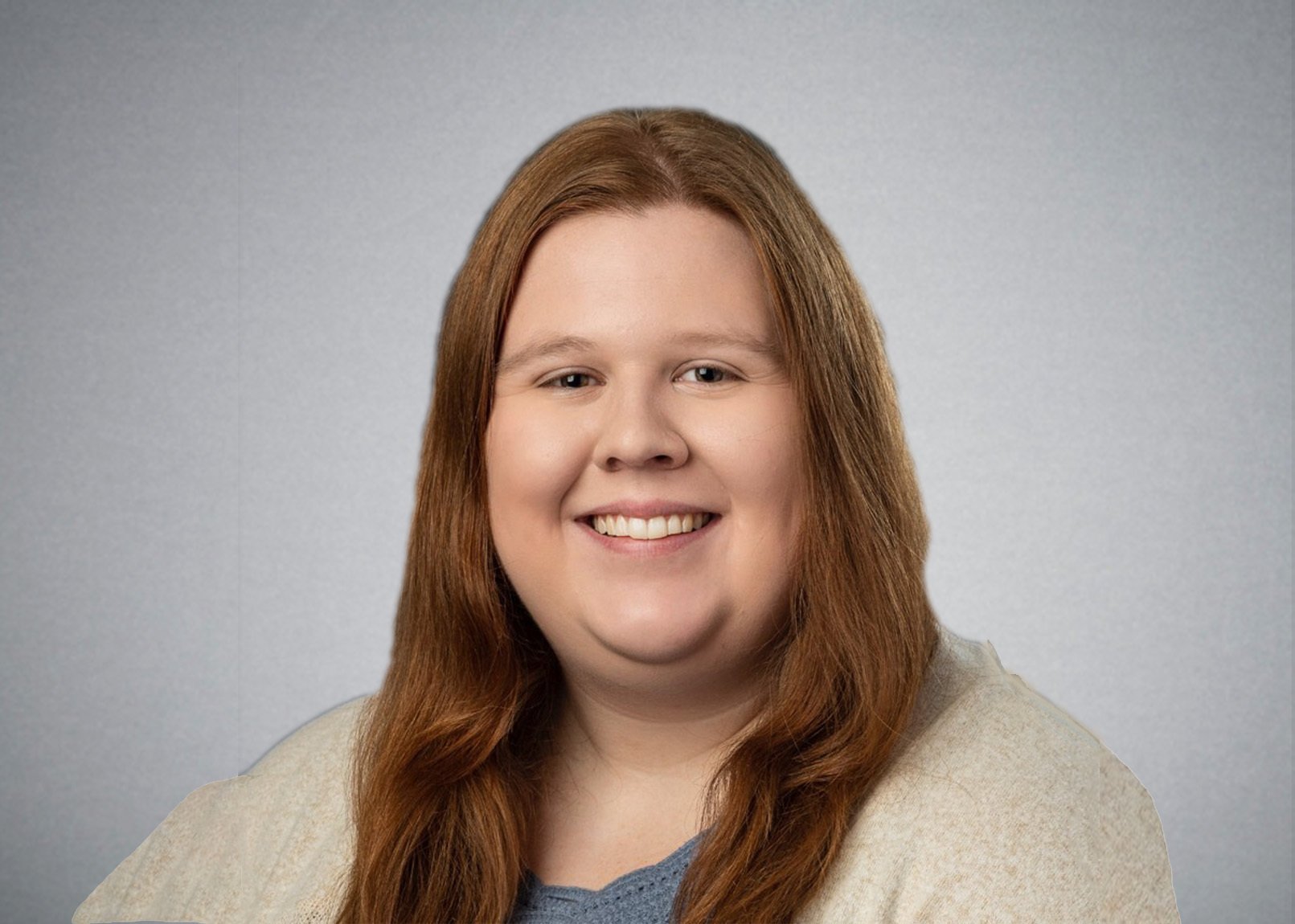 Kayleigh DeLaet
Content Writer
Kayleigh is a new addition to the PDi family, and a recent graduate of Wright State University (Go Raiders!) Kayleigh has been writing her whole life, and is a storyteller at heart. In her free time, she likes to read, as well as spend time with her dogs, Lilly and Lacy, and her bunny, Olive. FUN FACT: She dabbles in poetry!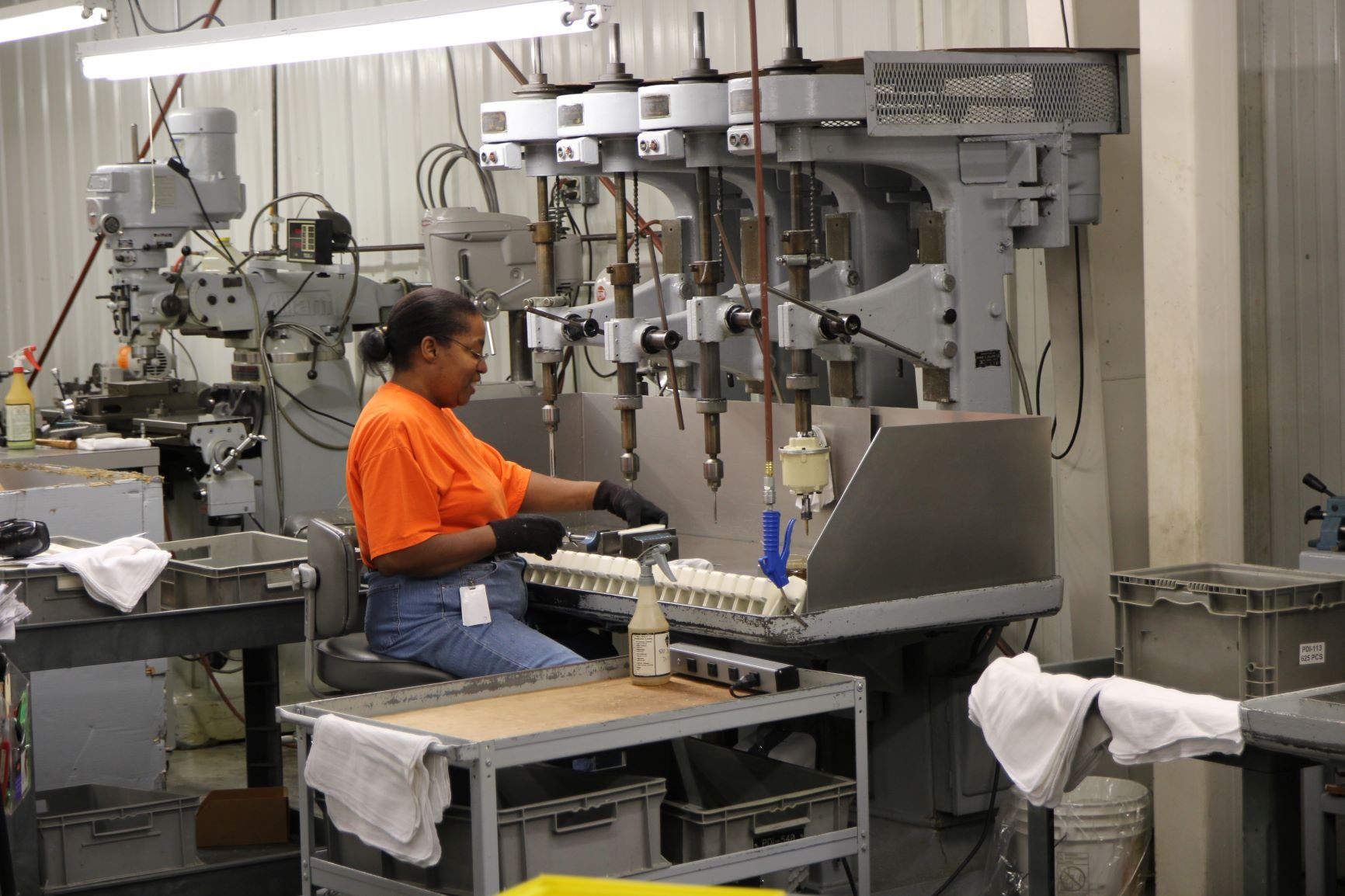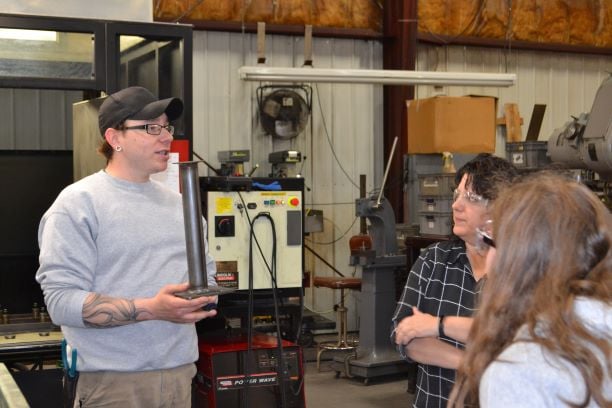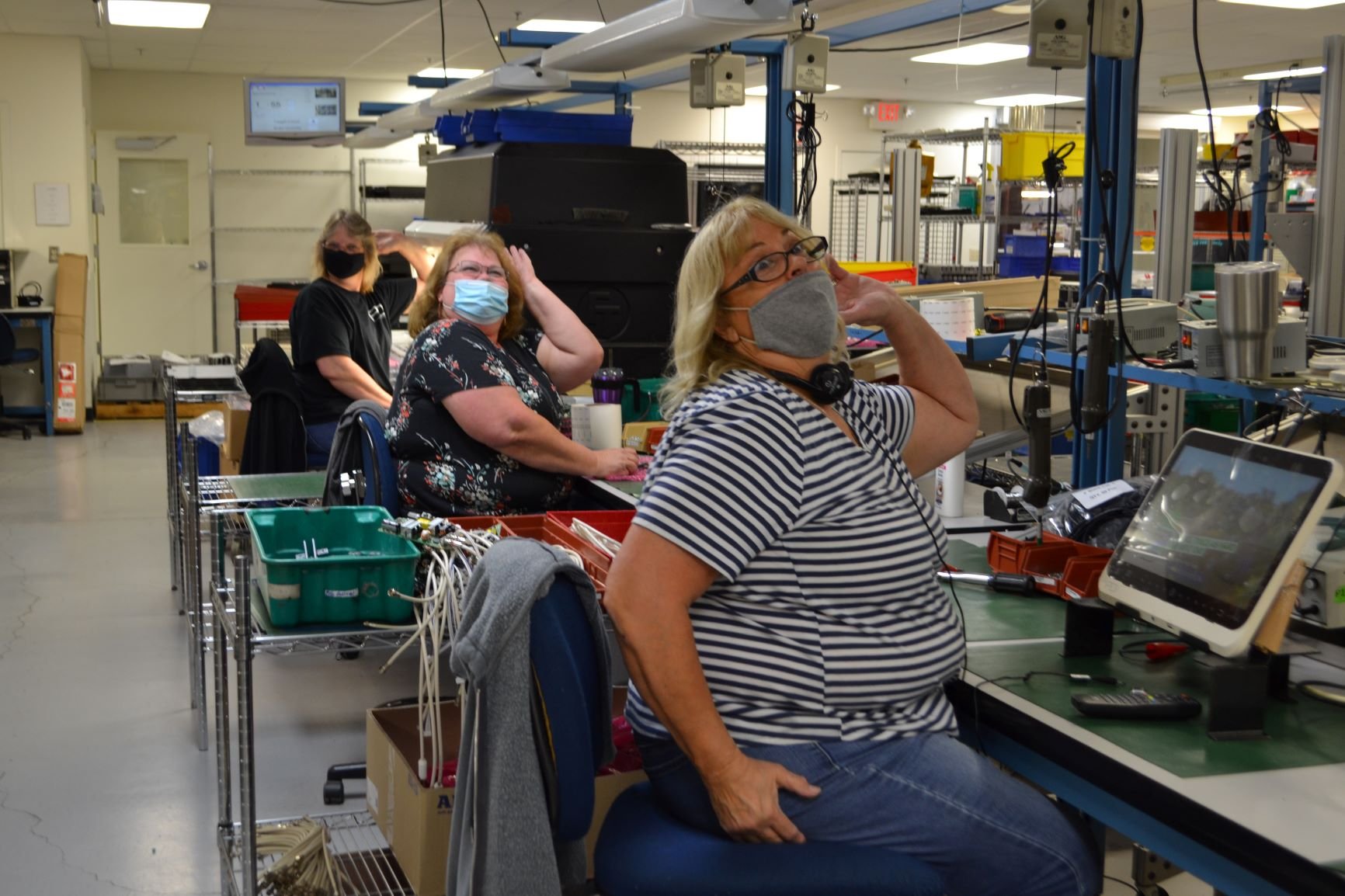 Shipping Satisfaction!
When you need PDi product out the door, we have an awesome team working to fulfill orders on-time and to meet all your shipping needs. Trust PDi.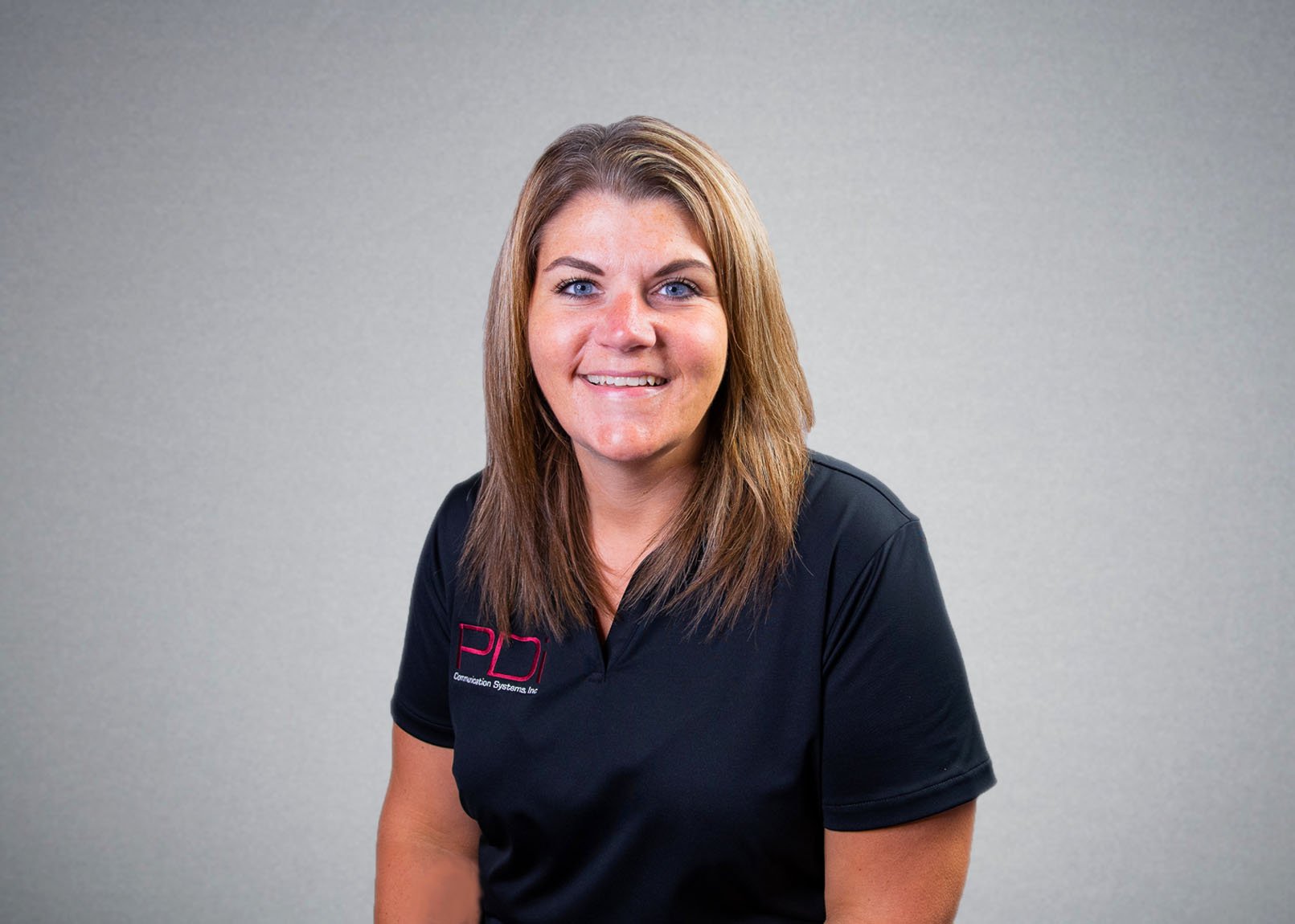 Alisha Collins
Production Planner/Scheduler
A problem-solving, creative thinker, Alisha takes care of customers first. She is a perfectionist, a direct communicator, and an experienced liaison between departments. She also loves adventures! FUN FACT: Alisha and family took their 70 yr old in-laws to experience the Badlands and Yellowstone, a trip booked from Ohio without any hotels!!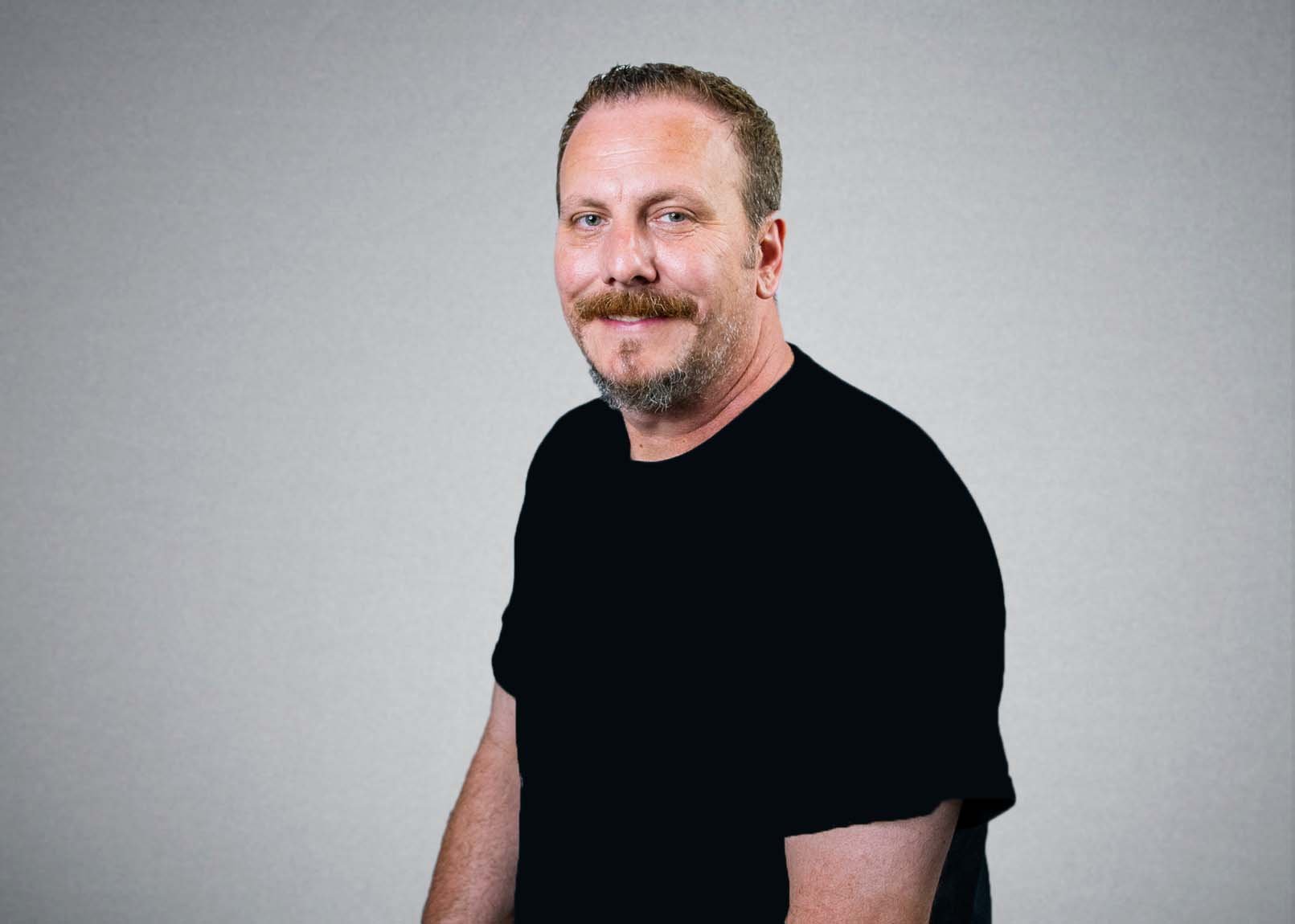 Phil Lewis
Warehouse Supervisor
Phil is our Six Sigma Green Belt who thrives on improving processes to help the PDi team. He enjoys the family culture at work. FUN FACT: He remembers living in Brazil as a young child as his parents taught him the value of caring for others as missionaries.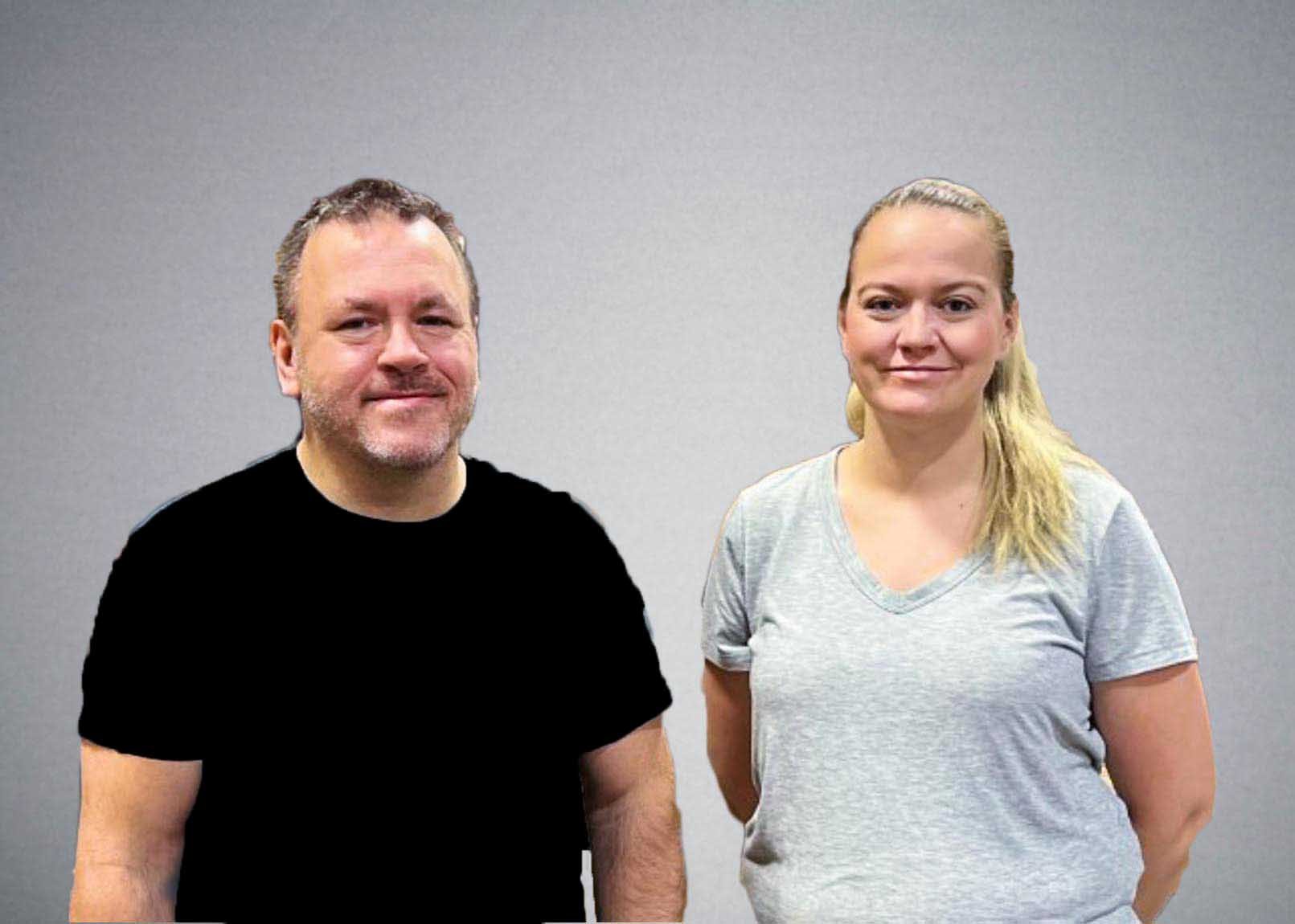 Shipping Team
We Work Hard For You
Chris Haynes and Amanda Wipperman are the dynamic duo that gets PDi product on the trucks. They sweat it out so you don't have to!
PDi Leadership
PDi is a privately held, family company. We are grateful for the dedication of the PDi family members highlighted here and for all our valuable employees. We are proud to be an American manufacturer and we take pride in the high-quality standard of the hospital TV products we manufacture in Springboro, Ohio.
We proudly serve the USA, Canada, and Middle Eastern Region.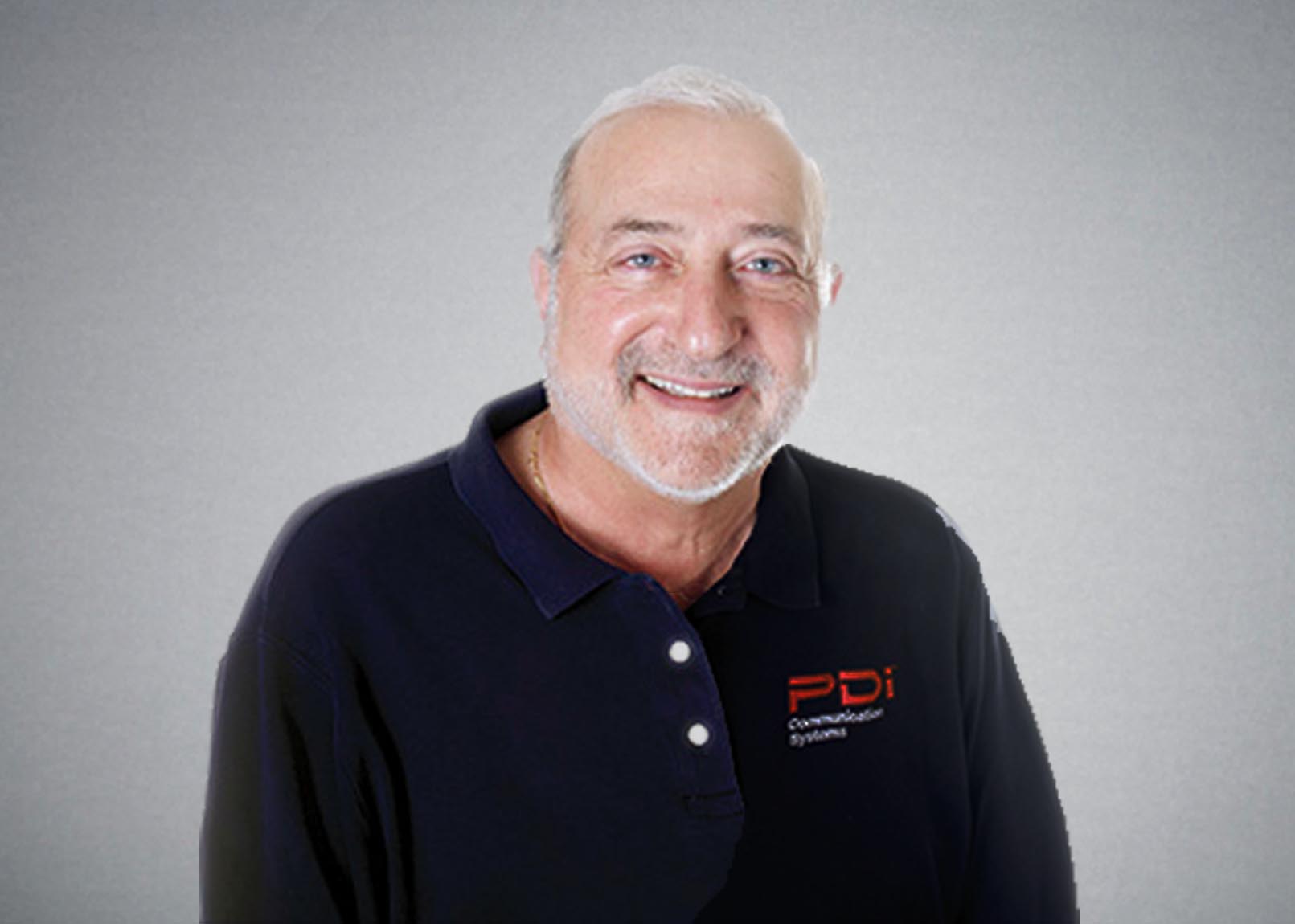 Lou Vilardo
President & Owner
Curiosity and the ability to listen to those around us, Lou believes, are the keys to help better himself, our employees, and PDi solutions and services that make a difference in people's lives. FUN FACT: Lou earned his pilot's license in his early 20s. After trying to impress his future wife on a date in a very tiny 2-seater Cessna 150, and listening to her screams, he delayed flying until only recently heading into the skies again. Lou loves flying again!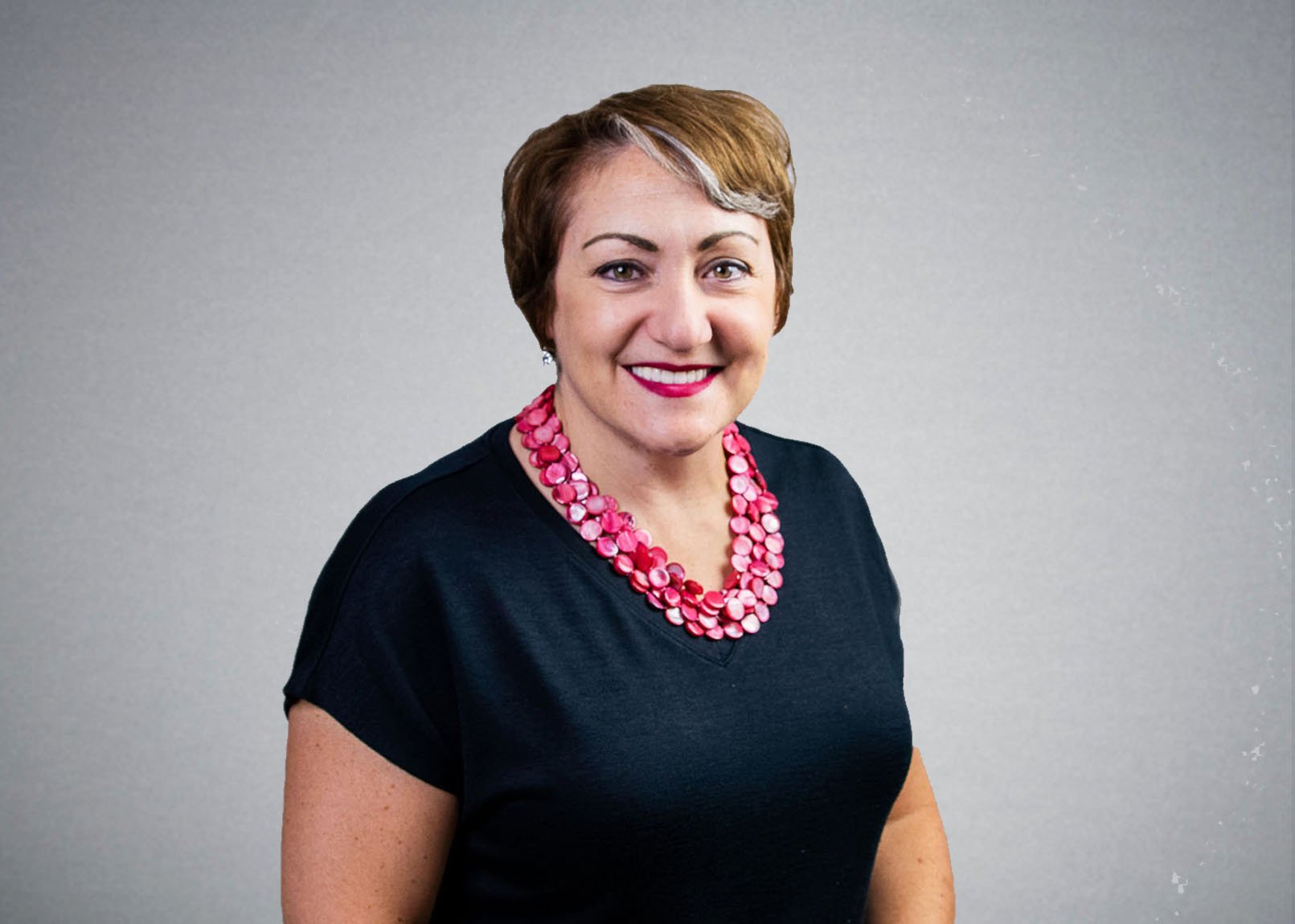 Marisa Vilardo
Director of Marketing & Sales
Marisa believes we have the greatest team at PDi, and she loves being a US manufacturer. We are real people helping people. Managing our president Lou might be the greatest value she brings to PDi! Managing two elementary aged children is the greater challenge. At home she loves to cook but never uses cilantro! FUN FACT: In her former career, she sold nuclear fuels.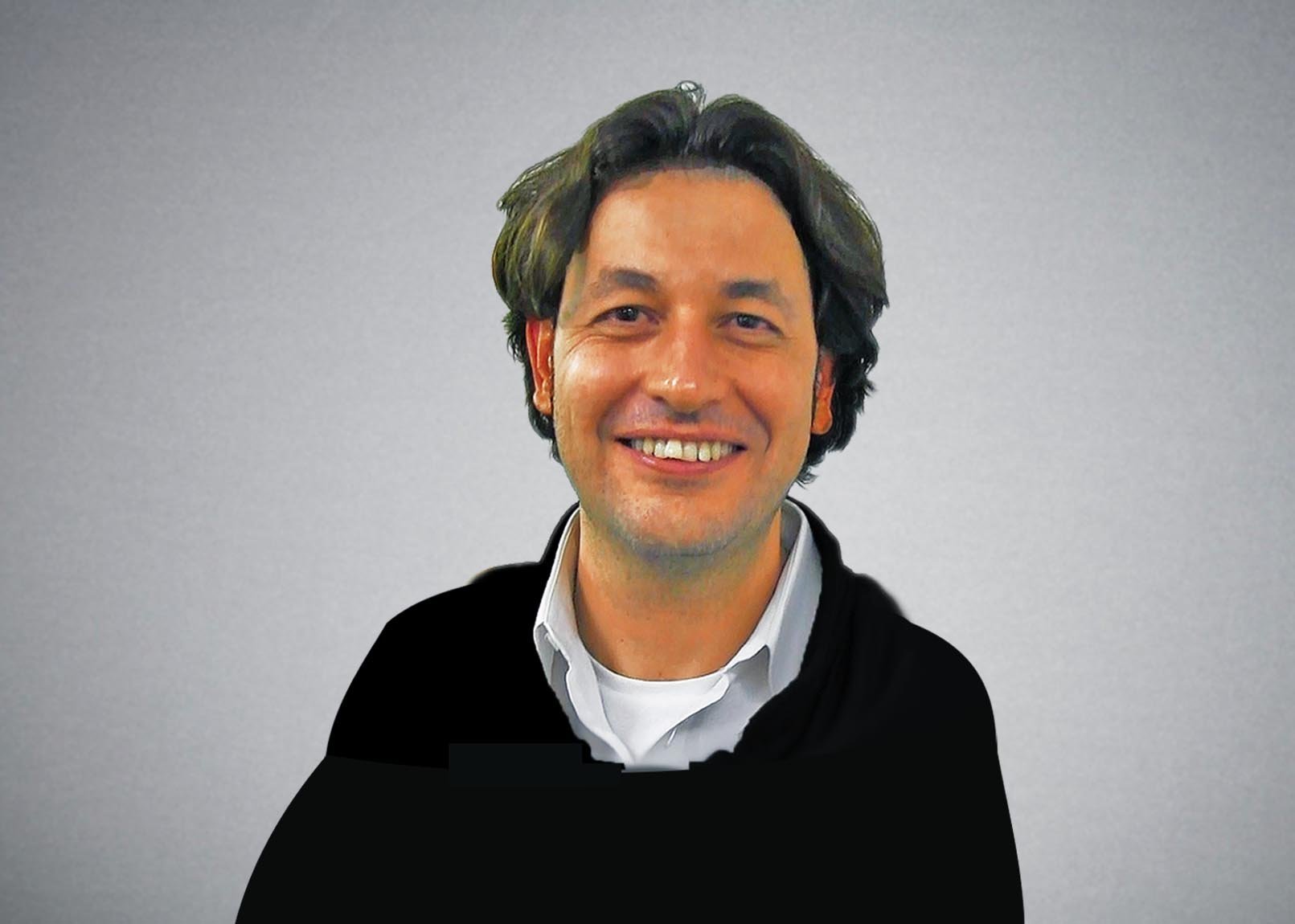 Dr. Mohamed Amer
MENAT Region Sales Manager
Having joined PDi in 2014, Mohamed brings the right blend of medical and business expertise. He thrives on delivering value to clients in the Middle Eastern Region, and shares the passion and values of the PDi family. Born and raised in Egypt, he is in a central location within the Middle East to deliver PDi ideals to hospitals and patients across the region. Innovation, dedication, and persistence to succeed are his driving forces.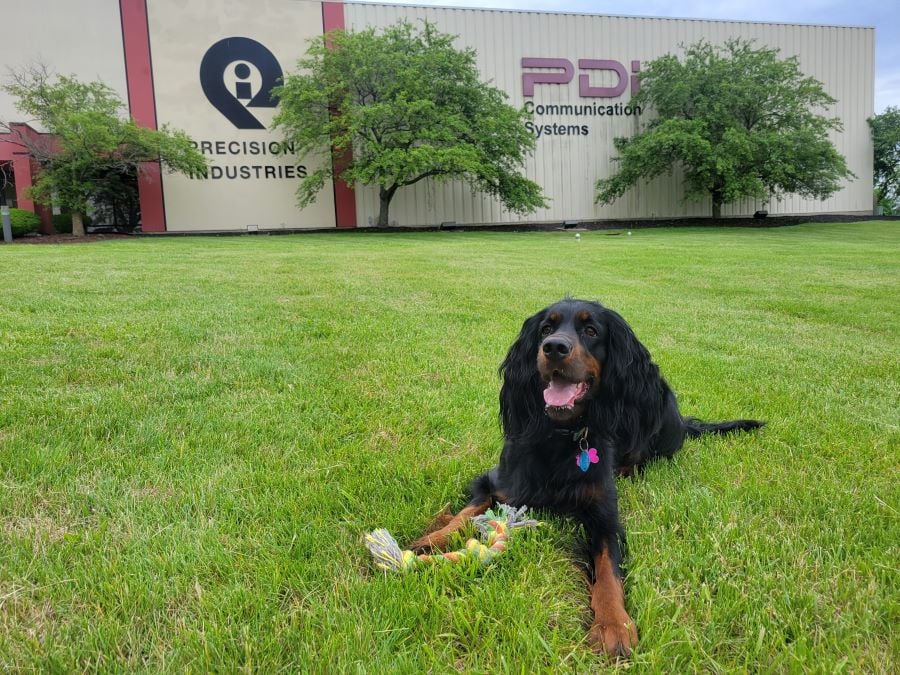 Norie
Chief Morale Officer
With us since birth, she knows who has the snacks!