PDi - A values-driven organization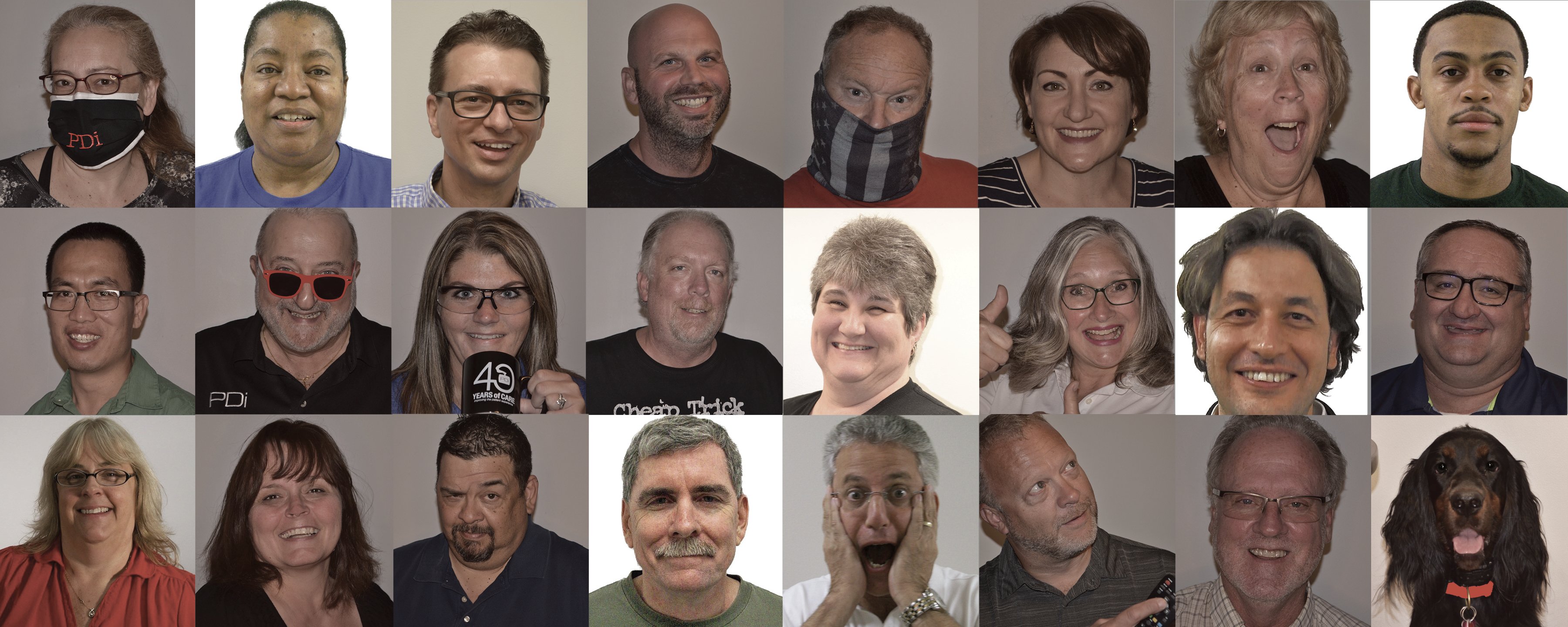 PROVEN
PDi is America's oldest and largest TV design and manufacturing company.
For 40 years, PDi has been the most trusted leader in serving healthcare providers with patient entertainment products to fit the demanding and evolving needs of healthcare environments.
PDi is a privately held, family company that takes pride in the high-quality standard of the hospital TV products it makes. As an ISO certified manufacturer, PDi is focused on consistent quality and continuous improvement.
PDi brings the knowledge and experience you can trust.
DEDICATED
PDi is focused on healthcare.
PDi truly wants patients to be well cared for, and considers entertainment and communication to be a vital part of the healing process. By only serving healthcare providers, PDi is able to understand the healthcare industry at its core. PDi creates solutions you can trust to deliver value, and PDi partners with you like no other manufacturer can.
PDi provides superior service.
PDi stands behind their products and does what is right. PDi's support team PDi ProServices operates out of Springboro, OH. PDi ProServices provides integrated solutions and comprehensive technical support to ensure your PDi hardware are delivered, installed and operates to exceed your satisfaction. We are with you every step of the way.
iNNOVATIVE
PDi works to transform the patient experience.
The US leader in designing and building the most versatile, healthcare-grade patient displays on the market, PDi is upgrading entertainment technology to improve healthcare environments with cutting-edge hospital TV solutions so that your patients leave feeling well cared for.
PDi's complete arm-mounted personal patient medTV and medTAB entertainment systems, large screen LED wall mounted Enhanced Entertainment Smart TVs, DVD modules, swing arms, mounts, and low-voltage power supplies, are engineered for innovation, highly customizable, and are built to last.
By offering the broadest line of products across the nation and around the world, PDi televisions provide millions of hours of entertainment, education, and connectivity to hundreds of thousands of patients every day.
---
PDi's Leadership and Culture
At PDi, we are patients too! We all come into work because we want to find ways to improve the patient experience. We truly want people to be well cared for, and we consider entertainment and communication to be a vital part of the healing process. We value and empower our employees, and we encourage them to spread that same care and respect to our customers.
Our owner, Lou Vilardo, is passionate about making good things, wellness, and fishing. He actively leads PDi to strive to always do what is right. Lou has instilled the commitment at PDi to always work towards customer satisfaction and patient satisfaction.
VISION
To be recognized as the leader in patient entertainment and information solutions
MISSION STATEMENT
Our purpose is to help patients, their families, and health/wellness providers cope with the anxiety and boredom of treatment, and improve their experience with entertainment and information.
PDi VALUES
We Do What's Right

Continuous Improvement

Our Employees are Passionate about Our Business and Define Who We Are

We Build Creative Solutions